The rapid spread and far-reaching impact of the global financial crisis have highlighted the need for strengthening financial systems in advanced economies and emerging markets. Emerging markets face particular challenges in developing their nascent financial systems and making them resilient to domestic and external shocks. Financial reforms are critical to these economies as they pursue programs of high and sustainable growth.
In this timely volume Masahiro Kawai, Eswar Prasad, and their contributors offer a systematic overview of recent developments in—and the latest thinking about—regulatory frameworks in both advanced countries and emerging markets. Their analyses and observations clearly point out the challenges to improving regulation, efficiency of markets, and access to the fi nancial system. Policymakers and financial managers in emerging markets are struggling to learn from the crisis and will need to grapple with some key questions as they restructure and reform their financial markets:
• What lessons does the global financial crisis of 2007–09 offer for the establishment of efficient and flexible regulatory structures?
• How can policymakers develop broader financial markets while managing the associated risks?
• How—or should—they make the formal financial system more accessible to more people?
• How might they best contend with multinational financial institutions?
This book is an important step in getting a better grasp of these issues and making progress toward solutions that strike a balance between promoting financial market development and efficiency on the one hand, and ensuring financial stability on the other.
Related Books
Asian Perspectives on Financial Sector Reforms and Regulation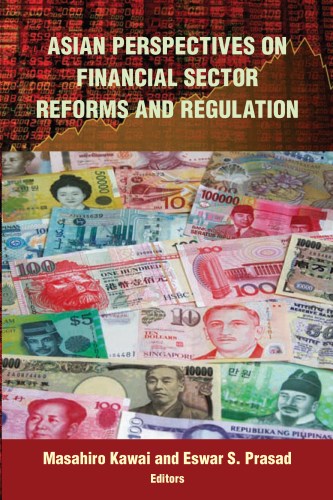 New Paradigms for Financial Regulation
Brookings Trade Forum 2007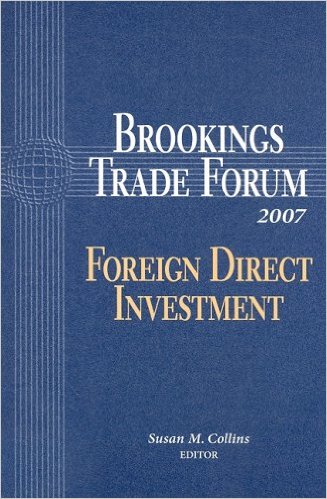 Authors
Masahiro Kawai
Representative Director and Director-General
- Economic Research Institute for Northeast Asia,
Professor, Graduate School of Public Policy
- University of Tokyo
Masahiro Kawai is dean of the Asian Development Bank Institute. From 1998 to 2001, he was chief economist for the World Bank's East Asia and the Pacific Region, and he later was a professor at the University of Tokyo.
Eswar S. Prasad holds the New Century Chair in International Economics at the Brookings Institution and is also the Tolani Senior Professor of Trade Policy at Cornell University and a research associate at the National Bureau of Economic Research.