A Chatham House Report
This report looks at traditional concepts of critical infrastructure and the extent countries depend upon infrastructure over which they have little control. It analyzes significant cyber security challenges related to these growing dependencies, and develops a more meaningful understanding of what is critical.
Chatham House Reports are topical, policy-relevant pulications on today's key global challenges. They draw on the institute's unique cross-cutting research expertise to offer new insights, fresh approaches, and specific recommendations. For further information on these and additional reports in the series, go to www.chathamhouse.org.uk/CHR.
Related Books
The Risk Pivot
Experiments in Cooperation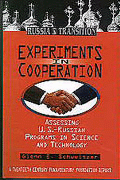 Winning Turkey
International Affairs
Winning Turkey
Philip H. Gordon, Ömer Taşpınar Soli Ozel
September 29, 2008