Brazil's soft power path to major power status
The largest country in South America by land mass and population, Brazil has been marked since its independence by a belief that it has the potential to play a major role on the global stage. Set apart from the rest of the hemisphere by culture, language, and history, Brazil has also been viewed by its neighbors as a potential great power and, at times, a threat. But even though domestic aspirations and foreign perceptions have held out the prospect for Brazil becoming a major power, the country has lacked the capabilities—particularly on the military and economic dimensions—to pursue a traditional path to greatness.
Aspirational Power examines Brazil as an emerging power. It explains Brazil's present emphasis on using soft power through a historical analysis of Brazil's three past attempts to achieve major power status. Though these efforts have fallen short, this book suggests that Brazil will continue to try to emerge, but that it will only succeed when its domestic institutions provide a solid and attractive foundation for the deployment of its soft power abroad. Aspirational Power concludes with concrete recommendations for how Brazil might improve its strategy, and why the great powers, including the United States, should respond positively to Brazil's emergence.
Related Books
Open for Business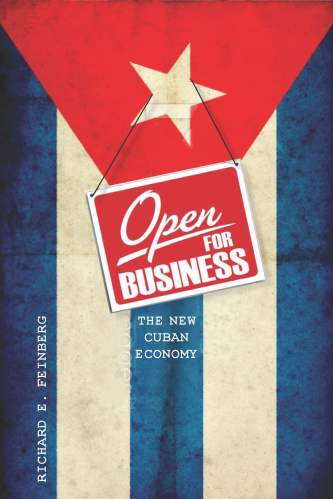 Dragon in the Tropics
Five Rising Democracies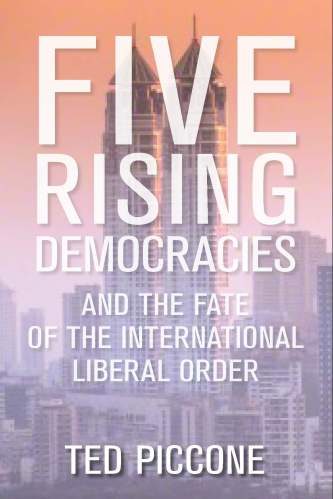 Praise for Aspirational Power
Mares and Trinkunas have produced an insightful and highly readable overview of Brazil's foreign relations. Doubly framed against Brazil's specific aspirations (the country is neither a rule maker nor a rule taker, but a 'rule shaper') and the dilemmas facing all emerging powers in the 21st century, the book successfully links together both the foundational myths of Brazilian foreign policy and the specific objectives that drive it today. In equal parts accessible and sophisticated, the book displays a contextually sensitive understanding of Brazilian politics and policymakers.
—Timothy J. Power, University of Oxford
David Mares holds the Institute of the Americas Chair for Inter-American Affairs at the University of California, San Diego, and is a member of the International Institute for Strategic Studies and the Council on Foreign Relations. He is the author of Latin America and the Illusion of Peace and co-editor of the Routledge Handbook of Latin American Security Studies.
Harold Trinkunas is the Charles W. Robinson Chair and senior fellow and director of the Latin America Initiative in the Foreign Policy program at Brookings. His research focuses on Latin American politics, particularly on issues related to foreign policy, governance, and security. He is currently studying Brazil's emergence as a major power and Latin American contributions to global governance on issues including energy policy, drug policy reform, and Internet governance. Trinkunas has also written on terrorism financing, borders, and ungoverned spaces.