More powerful and affluent today than ever, the United States has promising opportunities to influence the course of history. Yet these prospects are shadowed by significant perils and burdens. In this visionary book, leading scholars from the Brookings Institution and other prominent research organizations and universities analyze the major domestic and foreign policy problems facing the nation over the next five to ten years. The challenges on the domestic front are formidable: assuring fair but affordable access to health care, shoring up retirement income for an aging population, encouraging long-term economic growth, easing the growing pains of an increasingly diverse society, and reconciling energy policies with environmental concerns. In international affairs the central task is to use America's unprecedented power wisely and to protect a homeland that has been revealed as surprisingly vulnerable. Yet efforts must also focus on improving the economic fortunes of poorer countries, expanding trade, and reforming the rules that regulate the flows of capital across national borders. Is the United States government capable of rising to these vast and varied challenges? The concluding chapters of this book offer cautious optimism. While it is often criticized, the American political system is fundamentally resilient and flexible. Ambitious in scope, Agenda for the Nation provides thoughtful, constructive answers to questions of how the U.S. government can effectively serve its citizens and meet its global responsibilities in a world of opportunity and uncertainty.
Related Books
Opportunity 08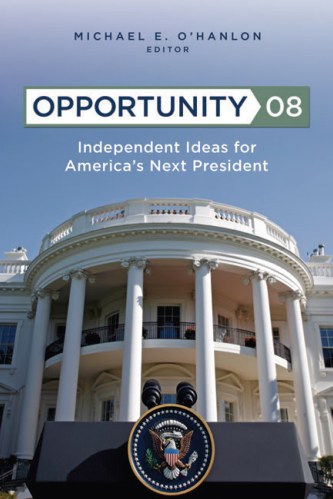 Congress, the Press, and the Public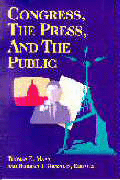 Reflections on Regionalism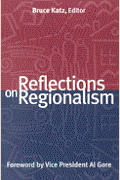 Henry J. Aaron is a senior fellow in Economic Studies at the Brookings Institution, where he holds the Bruce and Virginia MacLaury Chair. Among his many books are Can We Say No? The Challenge of Rationing Health Care, with William B. Schwartz and Melissa Cox (Brookings, 2006), and Reforming Medicare: Options,Tradeoffs, and Opportunities, written with Jeanne Lambrew (Brookings, 2008). James M. Lindsay is vice president and director of studies of the Council on Foreign Relations, where he holds the Maurice R. Greenberg Chair. He was previously deputy director and senior fellow in Foreign Policy Studies at the Brookings Institution. His books include Defending America: The Case for Limited National Missile Defense (Brookings 2001). In 1996-97, Lindsay was director for global issues and multilateral affairs on the National Security Council staff. Pietro S. Nivola is a vice president of the Brookings Institution, where he is the director of Governance Studies. Among his previous books are Tense Commandments: Federal Prescriptions and City Problems (Brookings, 2002).