The Avenue
Newark economy takes a big step forward with new entrepreneurship fund
Earlier this week, community and business leaders in Newark, N.J. took a big step toward transforming their city's economy. A newly announced $50 million venture fund—capitalized by Audible.com and Prudential Financial and backed by city and state leaders—aims to support a cluster of tech firms in New Jersey's largest city. Additionally, the partners announced a new startup accelerator space in downtown Newark near Rutgers Business School and the Broad street train station, as well as an outdoor municipal high-speed Wi-Fi network that will serve public spaces as well as housing authority properties in the downtown.
This Newark Venture Partners initiative builds on two trends occurring around the country. The first is the spread of the tech economy to the cores of central cities, particularly around university-fueled innovation districts. While Silicon Valley and suburban science parks and corridors are by no means defunct, the expansion of urban startup activity that began with San Francisco, Boston, and New York City has spread across the United States to cities such as Chattanooga, Detroit, Pittsburgh, and St. Louis.
The second trend is the growing collaboration of public, private, and civic leaders in economic development efforts. The investments by these Newark-based firms make business sense: A thriving downtown Newark can help attract and retain top talent, and a density of tech firms can bolster the potential for innovation. At the same time, the private sector investments provide real upside for the city: By committing to Newark, the fund can give the city a needed economic jolt.
The announcement comes on the heels of an early July report from the Federal Reserve Bank of New York that shows that the strength of New York City's tech industry—tech jobs grew by 57 percent since the recession in 2007, six times the national rate. Undoubtedly, the backers of the new fund aspire to capture some of the activity that made New York the new leader in startup funding applications.
The New York City metro area, of which Newark is a part, attracted a near-record $5 billion in venture funding in 2014, second only to 2000. But most of that investment is currently in the city: New York's "Silicon Alley" has become a global hub for tech companies hoping to disrupt the business models of traditional industries with a major presence in the city—such as financial services, marketing, education, and health care.
Newark—only a dozen miles and a 20-minute train ride away—could be a possible landing point for these firms as high office prices and business costs drive them across the river. As Audible.com founder and CEO Don Katz (no relation) said in a 2013 interview, "The cost of our space is a fraction of what it would cost in Manhattan." This affordability, plus the smaller scale of the city, which Katz refers to as "a test tube environment" for startups, offers a unique opportunity for companies that are interested in market testing services in an urban environment to perfect the product.
Tech firms certainly offer the possibility of economic growth—Audible brought 125 jobs to the city in 2007 and now employs 800. Newark Venture Partners could have an even larger impact on the regional economy if they consider Newark's traditional strength in manufacturing. At a time when manufacturing and technology—production and innovation—are more closely linked than ever, investors would be wise to view Newark not just as a cheaper alternative to New York City, but also as a place rich in advanced industry assets.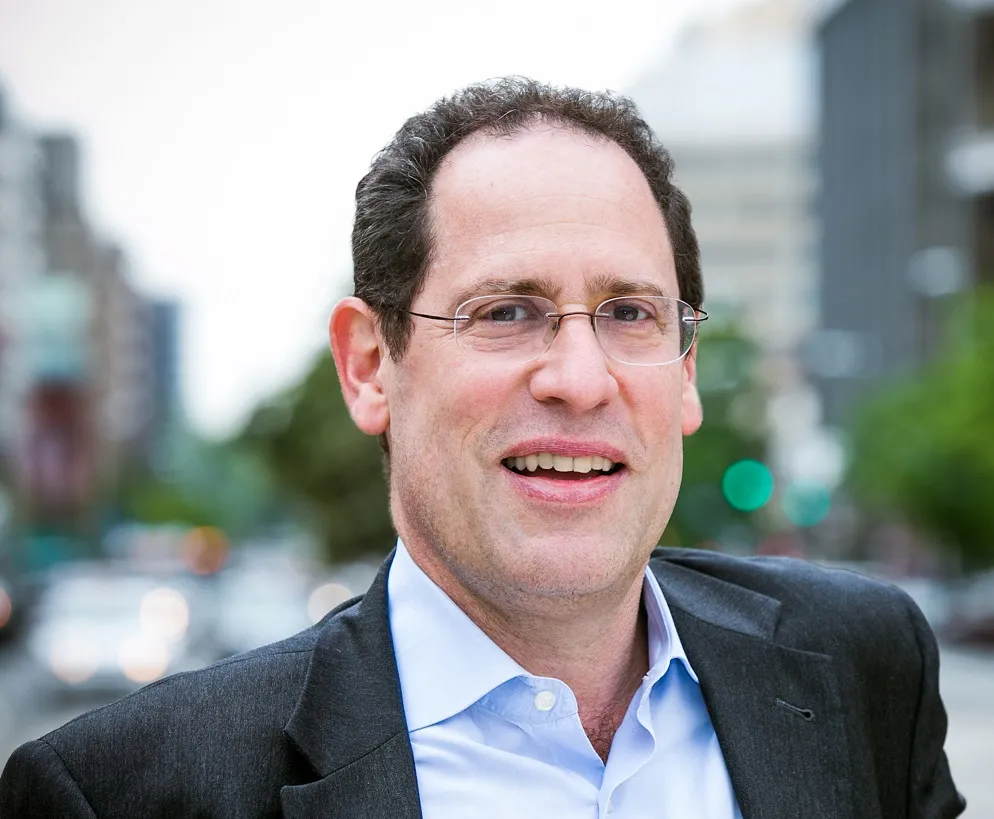 Former Centennial Scholar
Senior Policy Analyst and Advisor -
Centennial Scholar Initiative