The Avenue
Strengthening Employment Pathways to Prosperous Careers
Persistently high unemployment rates among Americans aged 18 to 24 reveal a generational divide in workers' access to employment opportunities and, by extension, economic prosperity.
At the same time, employers throughout the country—particularly those in production-intensive industries—consistently report that they are unable to find workers possessing the skills that their firms need as something of a "manufacturing renaissance" begins.
Together these realities suggest that the educational and employment training systems currently in place in U.S. states and regions must evolve if they are to meet the task of preparing workers for success in the years ahead.
How might they begin to do that? This past October the Brookings / Living Cities State and Metropolitan Prosperity Collaborative —an 18-month old peer learning forum for top state and local leaders—brought together senior economic development and workforce officials from 14 states to explore the question. With promising case studies from the state of Kansas, the Wichita region, Washington state, and the Seattle-King County region  before them, the attendees spent the better part of two days exploring how to better attune educational and training pathways to private-sector needs.
Notwithstanding authentic differences in perspective and approach, Collaborative attendees expressed nearly unanimous agreement on the need for industry-driven, sector-focused workforce development strategies that track with economic development priorities. Using detailed information on current and projected workforce demand provided by the private sector, states can work to set appropriate goals, align funding and programming, and encourage cross-sector collaboration on the development and implementation of educational and workforce training initiatives that support economic development aims.
Convening participants also stressed the importance of adopting a pathways-based approach to education and workforce development. Echoing the findings of the Harvard Graduate School of Education's 2011 Pathways to Prosperity report, they affirmed that career-focused pathways offer an effective way to prepare young people for current and future job opportunities. By bringing together stakeholders from the worlds of business, government, education, and labor, states, and metro areas can craft clear pathways that link up high school career and technical education courses, postsecondary credential programs, and employment-based learning opportunities. 
Participants' emphasis on the need for greater industry engagement, data-driven solutions, clear goals, and cross-sector collaboration suggests the emergence of a new best approach to workforce development that can work better for America's workers and industries.
In view of that, we hope that the main takeaways from the spring convening—which are distilled here for easy absorption and sharing—will inspire leaders in other states and metro areas to step up and craft the innovative solutions needed to strengthen educational and employment pathways in support of a vibrant, opportunity-rich production economy. Such work may well be one of the most important things that state and local economic leaders can do to help "rebalance" the economy and connect underemployed urban workers to the oversupply of certain production jobs.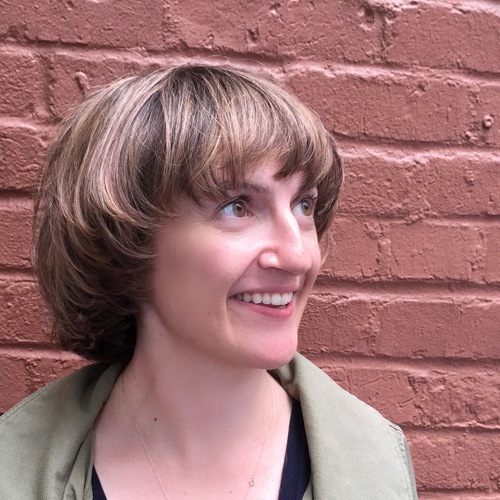 Associate Director -
Intentional Futures
Past Senior Policy Analyst and Associate Fellow -
The Brookings Institution