Last week, the U.S. Senate failed to reconfirm Commissioner Jessica Rosenworcel for the Federal Communications Commission (FCC) before winter recess.  Within days, current FCC Chairman Tom Wheeler announced his intentions to step down following the inauguration of President-elect Donald Trump.  Two vacant positions will exist at the agency beginning on January 20. This situation will make it easier for the new Republican majority at the FCC, with a 2-1 vote split due to the vacancies, to withdraw pending items under agency review, and repeal consequential rulemaking and decisions made over the last eight years.  What began as a robust policy agenda to manage the explosive growth of the regulated media and telecommunications industries may result in an end to the Obama administration's legacy issues in these fields, including net neutrality.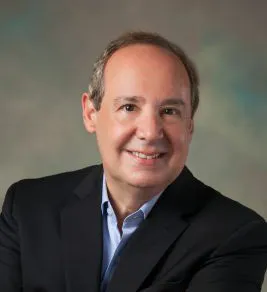 Howard Distinguished Endowed Professor of Media Management and Law and Beaman Professor of Communication -
University of Tennessee, Knoxville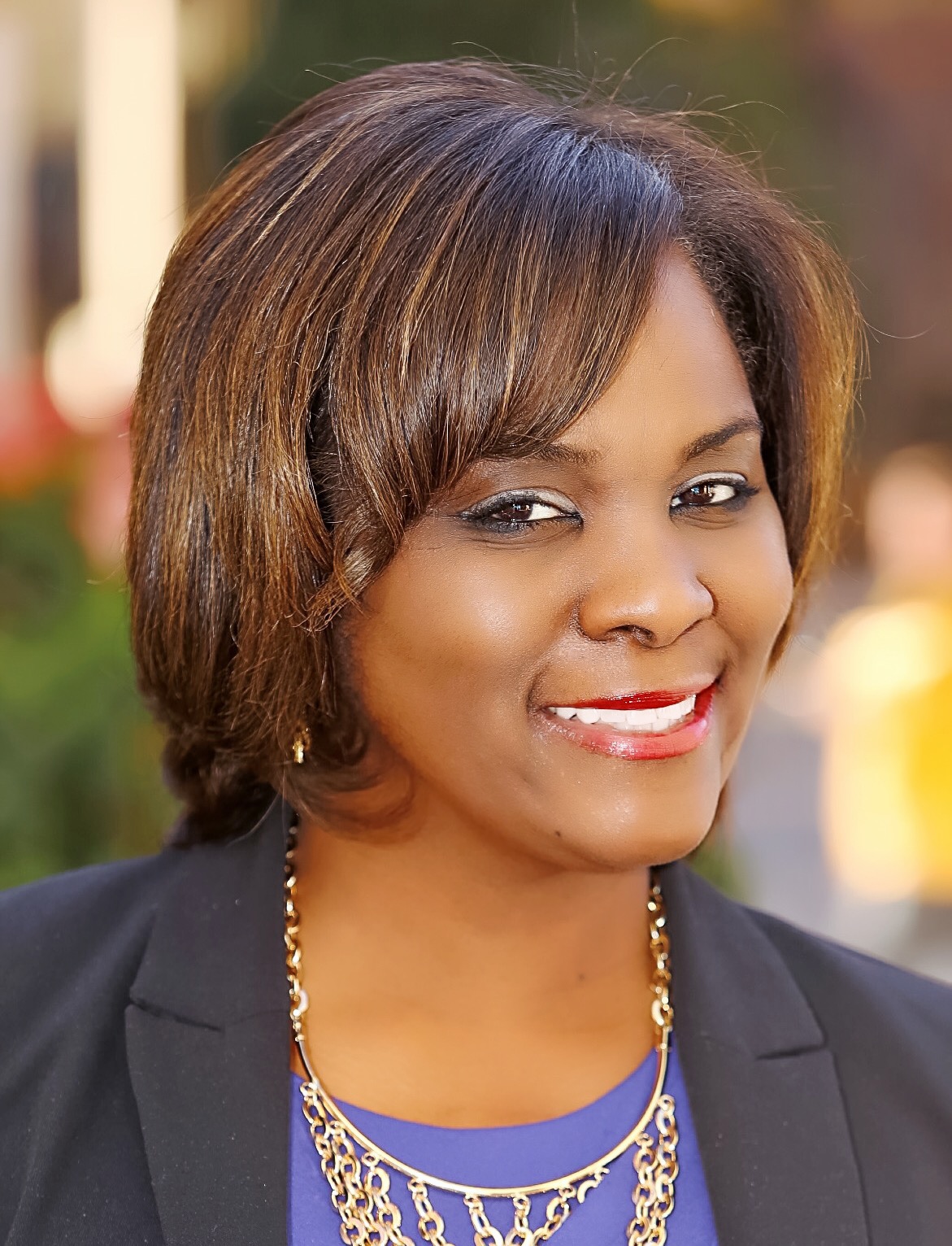 Former FCC Chairman Julius Genachowski spent his four and a half years dealing with net neutrality, spectrum auctions, mergers, and broadcast indecency.  Outgoing Chairman Tom Wheeler began his three-year term outlining his "network compact" of greater accessibility, interconnection, and public safety and security.  The majority of Wheeler's tenure was spent on advancing principled proposals, including net neutrality, spectrum auctions, set-top boxes, business data services, emergency communications and privacy, and enforcing the basic rights of citizens to an open internet.  While Trump's appointee as the next FCC chairman remains to be announced, one real challenge ahead is how to change course after the widely- publicized track record of polarized decision making and disjointed collaboration under the Wheeler-led Commission.  Moving forward, President-elect Trump's FCC will have the opportunity to designate an agency leader who can achieve bipartisan consensus on critical issues, while still realizing the incoming administration's policy agenda.
It's Time to Work Differently
The Wheeler-led Commission made its share of news in the last three years, largely resulting from expressed partisanship throughout his term.  Early on, Chairman Wheeler prioritized process reform at the agency to demonstrate his commitment to improving transparency and fostering efficiencies among staff and between departments.  Within two years after the agency's issuance of its final report to Congress, accusations flooded the agency of closed rulemaking processes, withholding information from other Commissioners, and White House influence.  Further, the widely evidenced 3-2 vote split between Democratic and Republican commissioners codified major new agency regulations, most notably on net neutrality and broadband privacy. In an agency oversight hearing, Senate Commerce Committee Chairman John Thune (R-SD) found that the FCC under Chairman Wheeler forced 3-2 votes on party-line items a total of 25 times, which according to his data was "nearly twice as many partisan votes than in the previous years combined."
In the midst of this historic partisan environment, there were massive responses to public comments (a record breaking 3.7 million comments were filed in the open internet proceeding), planned protests in front of the FCC's offices and even at the chairman's personal residence during heated policy debates.
Perhaps the most pressing evidence of the "political armageddon" between Congress and the FCC was the most recent letter from Senator Thune to Chairman Wheeler which stated, "I strongly urge the FCC to avoid directing its attention and resources in the coming months to complex, partisan, or otherwise controversial items that the new Congress and the new Administration will have an interest in reviewing."  That same appeal was followed by a joint letter from U.S. Representatives Fred Upton (R-MI) and Greg Walden (R-OR), leaders of the House Commerce Committee and Subcommittee on Communications and Technology, respectively.
Given these recent interactions within the FCC, between the agency and Congress, and inevitably along congressional party lines, the new FCC chairman in the Trump Administration will need to work differently to muster the type of bipartisan consensus on issues that are critical to the growth and sustainability of media and telecommunications, particularly given the new administration's interest in advancing a bipartisan infrastructure bill within its first year.
Lessons from Former FCC Chairmen
It's possible to look to former FCC Chairmen to understand the efficacy of bipartisan consensus between the FCC and Congress.  In particular, the policy agendas and collaborative efforts of the FCC under the leadership of Reed Hundt (1993-1997), Bill Kennard (1997-2001), and Michael Powell (2001-2005) suggest some level of sustainable civility among these entities.
Appointed by President Bill Clinton, Chairman Hundt worked with a divided Congress on an historic update to communications policies through the approval of the Telecommunications Act of 1996, which would be signed into law on February 8, 1996.  In his final congressional testimony, Hundt applauded the support of the President and Congress who "rejected nearly 100 years of monopoly and restricted entry in communications and replaced them with a national commitment to open markets, competition, and deregulation."  While some public advocates have suggested that the Act gave rise to today's increased media consolidation, the vote for its support was nearly unanimous; only 3% of Congress voted against the bill (5 senators and 16 members of the House).
Former FCC Chairman Bill Kennard, also appointed by President Clinton, navigated the complexity of political impatience and diverse congressional interests to successfully retool the agency's influence on regulation, which ultimately cultivated conditions for the expansion of the internet.  While executing the newly-prescribed regulations of the Telecommunications Act of 1996, the Kennard-led Commission worked through a similarly partisan Congress to advance more competitive telephone services, place the concept of "digital divide" on the radar screen, and introduce proposals to advance minority media ownership and localism amidst industry-wide media consolidation.  Despite complaints from Congress regarding the FCC's merger review process, Kennard initiated changes in agency process reform, scaled back on agency micromanagement, and eliminated stale dictates that only applied to dying analog telephone networks, resulting in new space for the growth of high-speed broadband networks.
Republican FCC Chairman Michael Powell, appointed by President George W. Bush, found himself immediately confronting the enforcement of broadcast indecency rules, further complicated after Janet Jackson's "wardrobe malfunction" during the Super Bowl XXXVIII halftime show.  While this could have consumed a larger policy agenda throughout his tenure, Chairman Powell focused on working collaboratively with other Commissioners and Congress to foster the "light touch" regulatory conditions that furthered the growth of high-speed broadband networks, Voice over Internet Protocol, and emerging wireless services.   Despite his party's majority rule, Chairman Powell extended the efforts started under Hundt and Kennard to expand a forthcoming digital economy.
The lessons from these former FCC Chairmen—Democrats and Republicans alike—are easy to summarize.  They all managed a long-term vision built on a bipartisan consensus to get things done at the FCC.
What's at Stake for the Next FCC Chairman
In an op-ed about the FCC's independence from the executive branch during the net neutrality debates, Reed Hundt recalled words of advice from Senator John McCain (R-AZ) expressed during his tenure, "I may tell you what to do, but you should do what you personally think is right."  Without question, the next leader over the FCC should enter the role with the same type of courage that Chairman Wheeler displayed in these last three years.
Collaboration is no easy task.   It's easier to work within one's party affiliation, especially within the party that controls Congress and the White House.  Without offering weight to certain issues, a "vacate and repeal" agenda being considered by the new Trump FCC will definitely satisfy the short-term political agenda of the new administration.  But this may come at the expense of time and efforts diligently spent on other critical issues.
While differences may emerge around net neutrality, media ownership, mergers and acquisitions and other items, the new FCC chairman might consider confronting matters at the outset that are ripe for collaboration and necessary for the next phase of progress. These issues include spectrum policy, infrastructure, digital inclusion, agency process reform, and the inevitable update of the Telecommunications Act of 1996. Prioritizing these areas can ensure that the agency reflects upon supply and demand in the evolving digital marketplace:
Spectrum policy – As the new czar over spectrum policy, especially at the end of the incentive auction and the start of the repacking of broadcast assets, the next chairman will have to work closely with the commissioners, Congress, and other stakeholders to ensure that both competitive and public interests are met. In addition to this active process, the FCC chairman will need to continue discussions aimed at identifying, allocating, and repurposing additional spectrum assets to enable smart cities, digital sensors, and other public purpose applications.
Infrastructure – With the incoming administration's focus on infrastructure, the new FCC chairman will have to rally other commissioners and Congress to understand the importance of ubiquitous broadband network deployment and the capacity of the universal service fund to support more expansive build-out goals, especially in rural areas. The chairman also will have to balance private sector investments and government incentives to drive successful infrastructure projects.
Digital Inclusion – A public interest focus of the new chairman should be digital inclusion, particularly in maintaining public-private partnerships and creating new consumer incentives for broadband adoption and use. The continued support of Lifeline reform to include broadband as an "eligible service" for subscribers, or the e-rate program, which has guaranteed discounted broadband services at community anchor institutions (e.g, schools and libraries) are prominent examples of efforts that need considerable bipartisan consensus for implementation.
Agency Process Reform – Most former chairmen have had some history delving into process reform, and the new FCC chairman will need to provide focused leadership here, too. This will require developing a platform for healthy dialogue to ensure that the FCC is agile, forward thinking, transparent, and protective of the public interest.
Finally, the new FCC chairman may consider working with Congress to once again update the Telecommunications Act and its legacy law, the Communications Act of 1934. Such an ambitious effort would consider the outdated regulations that no longer apply in our more disruptive internet ecosystem.  Gaining consensus on an omnibus update of the Telecommunications Act could become the legacy of the incoming FCC chairman and his or her colleagues, which will need to work with Congress to explore and clarify how to regulate emerging innovations such as self-driving cars, drones, the internet of things, a transitioning video marketplace, and the blurred lines between internet service providers and content companies.
Unlike the past few years, the next administration could fare better by returning to a bipartisan FCC consensus on items critical to the digital economy. Active bipartisan engagement with Congress is needed to determine whether regulatory or legislative reform offers the most enduring route ahead.