Recently, there was much political drama surrounding trade promotion authority. The "Fast Track" law strengthens the President's negotiating position on free trade agreements. Extending this legislatively to the Trans-Pacific Partnership (TPP) comprised of the U.S. and 11 other countries —Australia, Brunei, Canada, Chile, Japan, Malaysia, Mexico, New Zealand, Peru, Singapore, and Vietnam—remains uncertain, despite recent Congressional approval of a broader trade promotion bill.
This intense interest in promoting trade and economic development within this group of countries also suggests the worthiness of a broader discussion regarding current mechanisms for bilateral agreements that can be utilized in a more targeted way.
Under the existing Memorandum of Understanding (MOU) process that has been utilized for several decades, the President currently has all necessary diplomatic tools for crafting and implementing long-term partnerships with other countries for their mutual benefit.
The value of coordinated science and technology initiatives
The MOU signed twenty years ago by President Bill Clinton and Prime Minister Yitzhak Rabin suggests one workable model that can be adapted for TPP countries. In 1995, the United States and Israel agreed to create the U.S.-Israel Science and Technology Commission, chaired jointly by the U.S. Secretary of Commerce and Israel's Minister of the Economy. This Commission, and its separate operating arm, the U.S.-Israel Science and Technology Foundation, were charged with promoting the advancement of science and technology for the benefit of their respective citizens. Among the activities it was designed to pursue were scientific exchanges between research institutions in both countries and the enhancement of growth opportunities for competitive high technology industries in the U.S. and Israel.
These outreach and matchmaking activities have not required enormous public expenditures. For example, establishing databases to enable "matchmaking" with companies and institutions has been helpful in forging new research partnerships, as have seminars and conferences that have brought together relevant players from both countries.
This bi-national agreement also has energized the work of Israel's executive agency in Israel's Office of the Chief Scientist, which is part of its Ministry of the Economy. That agency has been active in both Israel and the U.S., finding industrial R&D partners and accessing funding platforms for partnerships across a range of industries. Here at home, recent beneficiaries have included the Massachusetts Tech Collaborative Center, which has produced e-health and telemedicine collaborations, and New York's Center of Excellence in Wireless and Information Technology.
Engines for economic growth
Many of these collaborations will take years to blossom, and like all technology enterprises, many are destined to fail. But absent a durable bi-national agreement that enables incubation at various stages, there would be far less support for such partnerships in the first place. The end result, like the larger trade agreements that have captured the headlines, is aimed at creating a positive environment for job creation and economic growth.
The U.S. now should be engaged in a more pro-active strategic process to assess which of its TPP partners might be attractive candidates to negotiate a bi-national science and technology agreement (e.g., Vietnam). A focused MOU can provide a foundation to help strengthen any larger trade agreements that are developed further down the road. In any event, it can generate useful outcomes even if no such agreements are successfully negotiated.
Author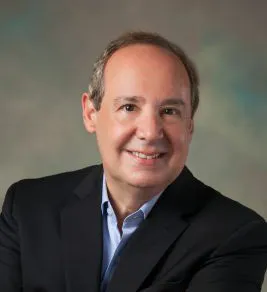 Howard Distinguished Endowed Professor of Media Management and Law and Beaman Professor of Communication -
University of Tennessee, Knoxville