Newton N. Minow's legacy as FCC Chairman often is summarized by the "vast wasteland" catchphrase in his speech to the National Association of Broadcasters several months after he took office. Minow was an activist FCC Chairman appointed by an activist Democratic President. His speech sent shockwaves among television executives nationwide. Minow's powerful metaphor also resonated with the public at large, with many agreeing that broadcasters were aiming too low in developing entertainment programs with mass audience appeal.
But over time, and particularly within the communications policymaking community, Chairman Minow's impact was more profound. In addition to utilizing the FCC chairmanship as a bully pulpit, Minow also established an exemplary model for working with Congress to achieve important results.
Minow's Policy Legacy
Although he only served as FCC Chairman for about two years, Newton Minow was extraordinarily successful as a legislative collaborator. First, he recognized that television viewers would be able to access a wider choice of stations if they could watch programs on UHF channels as easily as they could tune into VHF stations, which dominated the airwaves. The elegant solution he worked with Congress to enact was the All-Channel Receiver Act. Among other things, this law helped enable the creation of the Public Broadcasting Service, since public television stations now had a workable national footprint once channel accessibility was expanded.
Minow also worked closely with Congress to craft the Communications Satellite Act, which ushered in a dramatic new era of commercial satellite communications. Within five years of its passage, President Lyndon Johnson proudly reported that the law had "brought mankind to the threshold of a full-time global communications service to which all nations of the world may have equal access."
Lessons for Today
These achievements have special relevance to the current FCC proceeding to ensure the continuing protection and promotion of an open Internet. On the Hill, House Republicans have started to work   on a legislative approach to "net neutrality." This development represents a potential collision between  Congress and the agency, which is currently finalizing  its own new regulations for release in late February.
Absent a Minow-style approach that favors compromise and collaboration, which are proven building blocks of effective communications policymaking, the end result may be a new round of litigation where courts continue to resolve the existing legal authority of the FCC to act in this complex area.
The current FCC Chairman, Tom Wheeler, like Minow is an activist agency head appointed by a Democratic President. Chairman Wheeler's prior leadership as head of the National Cable Television Association established his reputation as a creative legislative thinker. He worked closely with Congress when it enacted the first-ever national law covering cable television. Chairman Wheeler also is a published history scholar, which may have special resonance as he looks for wise examples from the past that might guide the FCC in reaching a timely resolution for its open Internet rules.
By looking back to the future, the FCC is well positioned in the coming weeks to engage with Congress to develop an approach that is mutually satisfactory to legislators and regulators. Chairman Wheeler, like Chairman Minow, understands that the "public interest" is a powerful mandate in the Communications Act of 1934. Today, the "public interest" as it refers to net neutrality would best be served by a bipartisan spirit committed to cooperation between Congress and the independent regulatory agency that it oversees.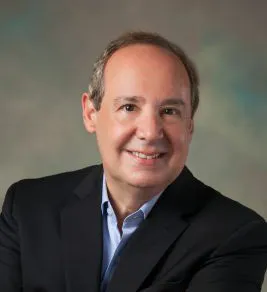 Howard Distinguished Endowed Professor of Media Management and Law and Beaman Professor of Communication -
University of Tennessee, Knoxville