On September 10, President-elect of the European Commission Jean-Claude Juncker announced his new team of vice presidents and commissioners. All candidates will be interviewed by the European Parliament between September 27 and October 3. This process is not a formality, and some of the candidates may not make it to the European Commission. For example, one of the controversial candidates may be Miguel Arias Caňete, the proposed Spanish candidate commissioner for climate action and energy. He is controversial for his alleged close links with and financial interests in the Spanish oil sector.
Even though President Juncker went at length to emphasize that all 28 commissioners have equal stakes, there is a clear hierarchy within the Commission, where one first vice-president and six vice-presidents will coordinate work with different sets of European commissioners. The overall agenda for energy and climate issues will not be easy to accomplish, and moreover has to be seen in light of the number one challenge that the EU faces, namely addressing the fact that the EU currently has a 29th state, in the words of President Juncker, comprising unemployed people, many of whom are young and who feel side-lined by the present state of the European economy.
A Vice-President for Energy Union
Former Slovenian Prime Minister Alenka Bratušek will be vice-president for energy union. Her main task will be 'to bring about a resilient Energy Union, with a forward looking climate change policy, by steering and coordinating the delivery of key initiatives.' The overall aim is to keep the European energy market open to all neighbors, but 'if the price of energy from the East becomes too expensive, either in commercial or political terms, Europe should be able to switch swiftly to other supply channels.' Juncker also supports European efforts to spur the development of renewable energy, because of global warming as well as an element of industrial policy, followed on the example of the German Energiewende. Next to creating jobs, these investments are in the medium term expected to safeguard affordable energy supplies. What is new in terms of European policy making is a suggested binding energy efficiency target of at least 30 percent by 2030.
Next to these broad tasks, Vice-President Bratušek has been kindly requested to focus on the following policy objectives:
Ensuring that European member states reach the renewable and carbon reduction targets for 2020 and 2030 (note that the latter package was proposed in January 2014, but has not yet been agreed to by the member states);
Completing the internal energy markets, in terms of energy infrastructure, implementation of existing legislation;
Improve energy security in the short term, i.e. three to twelve months, amongst others by diversifying supply routes and pooling negotiation powers;
Instituting a growth package, that should help mobilize additional public and private investment in energy networks, as well as renewable energy and efficiency;
Making the EU the world number one in renewable energy.
A Commissioner for Climate Action and Energy
Unlike the previous European Commission where the two issues were separated, climate action and energy are pooled in the new Commission. The aim of the commissioner for climate action and energy will be 'to establish a European Energy Union with a forward-looking climate change policy.' The mandate of Spanish Commissioner Caňete is closely linked to that of Vice-President Bratušek, and so both are essentially tasked with:
Identifying key energy infrastructure projects, closely monitoring the implementation of existing legislation, and assessing the need for an additional framework;
Focusing on creating an attractive investment climate for public and private investments in energy infrastructure, renewable energy and energy efficiency;
Steering the development of legislative instruments following the 2030 package on renewable energy;
Strengthening and promoting the European emissions trading scheme;
Supporting the VP in order to ensure that the EU plays a leading role in international climate policy, starting with the 2015 conference in Paris.
In light of current events in Ukraine, tangible results on all these matters seem direly needed. Attracting additional capital for investments in energy infrastructure is key to solving continued single-source dependency on Russia in Central and Eastern Europe, as it has been for a substantial number of years. To date, European decision-makers have been only modestly successful at eroding this vulnerability. The European Commission mandate to co-invest in energy infrastructure is limited and its available financial means marginal. Moreover, there has not been much success attracting alternative capital (due to the modest market share of gas markets in Central and Eastern Europe).
Furthermore, to safeguard long-term investments in renewables and efficiency, agreement on an ambitious 2030 package is urgently needed, and in light of existing differences between Western and Eastern European member states (the previous supporting the Commission's view, the latter seeing renewables more as an economic burden than anything else) no agreement has been reached.
Diversification of energy supplies is of course the political hot puck at this point, and it will be very interesting to see what the new Commission exactly envisages in wanting to pool negotiation powers (traditionally private sector and nationally oriented dialogues). It will also be fascinating to see how President Juncker aims to enforce fuel switching when energy, in particular from Russia, becomes 'politically too expensive', as the European Commission is not necessarily in the driving seat in a liberalized European market environment. In addition, it will be interesting to see whether the Commission by diversifying supply routes wants to stay with its current dismissive position on the controversial South Stream pipeline, a multi-billion dollar project from Russia to Italy that would bypass Ukraine, or whether member states' positions and concurrence with existing European legislation will be sufficient to have the pipeline constructed. An interesting detail here is that, like recently criticized Austria, Slovenia (with Bratušek as prime minister at the time) too has been in favor of constructing South Stream.
President Juncker has laid out an ambitious program for the next five years. As always, in the coming months and years we will see what will come of these ambitions, and several significant challenges will have to be addressed on short notice. One thing is certain; achieving these targets will not come easy.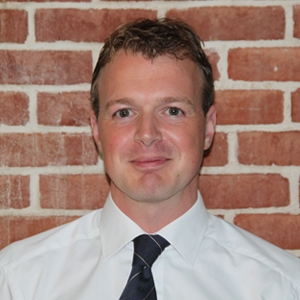 Former Brookings Expert
Senior Research Scholar, Director of Global Natural Gas Markets
, Columbia University, SIPA Center on Global Energy Policy
The findings, interpretations and conclusions posted on Brookings.edu are solely those of the authors and not of The Brookings Institution, its officers, staff, board, funders, or organizations with which they may have a relationship.