In Turkey's referendum on Sunday, the electorate voted 51.4 percent in favor and 48.6 percent against a package of constitutional amendments that will transform Turkey from a parliamentary into a presidential system. Once the amendments take effect in 2019, they will enable the current president Recep Tayyip Erdoğan to enjoy dramatically enhanced executive powers with very limited checks and balances. Many observers believe that this will exacerbate Turkey's recent slide into authoritarianism, further eroding the democratic gains from an earlier era.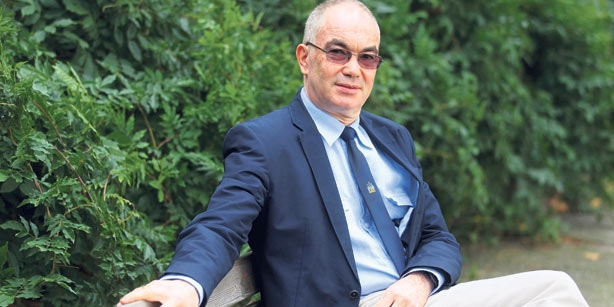 The president and his prime minister, Binali Yıldırım, declared the result a decisive victory that they argued reflected the will of the people, saying this would be the beginning of a new era. A pro-government newspaper called it a "people's revolution." Addressing the nation from the balcony of the Justice and Development Party (AKP) headquarters in Ankara,  Yıldırım was careful to emphasize unity: "there are no losers," he said, "all votes are of equal value to us and we will protect the rights of all citizens irrespective of how they voted." Erdoğan's tone, on the other hand, sounded much more uncompromising, if not confrontational. As he addressed his supporters in Istanbul, he seemed to disregard the will of the other nearly-half of the electorate, and showed no signs of changing his controversial style of politics.
For his part, the main opposition leader Kemal Kılıçdaroğlu—of the Republican People's Party (CHP)—argued that a constitution is meant to represent a societal consensus and serve as a source of reconciliation. Indeed, the referendum results and their distribution across the country project a deeply divided Turkey. Metropolitan centers such as Ankara, Antalya, Istanbul, and Izmir—three of which are governed by AKP mayors—as well as all the provinces along the Aegean and Mediterranean coasts, voted "no," together with many of the Kurdish populated southeastern regions of Turkey. The "yes" votes came largely from along the Black Sea coast, including Erdoğan's home province as well as conservative parts of central and eastern Anatolia. However, Erdoğan's alliance with Devlet Bahçeli, the head of the Nationalist Movement Party (MHP), seems to have fallen short of bringing about a satisfactory result for either party, despite all the bravado that marked their language. The overall share of "yes" votes suggests a decrease of roughly 10 points compared to the percentage of votes that AKP and MHP were able to get in the November 2015 national election.
Shortcomings to consider
Turkey will move into a completely new system of governance in 2019. The results, however, should be interpreted with three key points in mind.
First, the electorate went to the polls Sunday without having had a chance to form an informed opinion about the constitutional amendments and what exactly they'd mean for Turkey's future. The government framed the reforms as a desperately needed transformation if the country is to face its many challenges, most notably recent security threats. The "no" campaigners, on the other hand, were not given a fair chance to put forward their case and explain to the electorate why the amendments risked adversely affecting Turkish democracy and governance. As The Economist pointed out, it was "Yes" supporters who enjoyed overwhelming access to the media, while critics—be them politicians, journalists, or others—were muzzled if not detained through the various provisions of the state of emergency rule. Notably, even the prime minister—a staunch Erdoğan loyalist—remarked that the country never had a chance to discuss the proposed amendments. The referendum was more a popularity contest for Erdoğan than a learned vote on the content of the proposals.
The referendum was more a popularity contest for Erdoğan than a learned vote on the content of the proposals.
Second, President Erdoğan was never able to answer the crucial question as to why, exactly, he needed such a system overhaul. After all, when he took leadership of the country in 2003, Erdoğan ushered through a long list of reforms that elevated the quality of Turkish democracy and the country's economic performance—to the point where other countries considered it a model. Then-President Obama acknowledged Turkey's impressive performance during a 2009 visit, when he addressed the Turkish parliament. In 2012, Obama named Erdoğan among the top-five world leaders he trusted. So why does a government system that has served Erdoğan so well need to be changed so dramatically? It was never explained. Instead, Erdoğan and his government argued vaguely that Turkey was facing internal and external conspiracies threatening its stability and unity, and that they were essentially fighting for a second national liberation war, reminiscent of the first one fought against occupying Western powers after the end of the First World War.
Finally, the constitutional amendments risk bringing Turkey back to where it was in the late 1940s, when it first set out on its democratization process from a single-party system. From then on, Turkey has sought to improve its democracy and rule of law, but it was always an uphill battle, especially given the numerous military interventions. The most conspicuous gains to democratic governance—in which pluralism and rule of law were respected—were achieved under Erdoğan's leadership. But these gains have eroded in the last couple of years, and Turkey is now characterized by an increasingly majoritarian understanding of democracy—if not outright authoritarianism. This risks bringing  Turkey back to where it was seven decades ago.
In need of a new trajectory
Turkey's new form of governance is unlikely to help address many of the internal and external challenges it faces, ranging from ending the violence surrounding the Kurdish question to reviving the economy and helping to bring the conflict in Syria to an end.
In spite of the concerns raised above, the very fact that a peaceful referendum has been held—and that the participation rate was over 85 percent—should be regarded a success. However, this success is fast being overshadowed by growing allegations of irregularities, which have already engendered sporadic protests—suggesting that Turkey may be entering a long period of contestation.
It is going to be very critical that the results of the referendum are not interpreted in a majoritarian, "winner-takes-all" manner. Turkey's leaders should adopt an approach to overcome polarization and encourage reconciliation. However, Erdoğan's speech to his party supporters was not very promising in that sense. He continued to blame the West and says he is considering the restitution of capital punishment. This is a discourse that betrays the days when his governance was touted as a model, his relations with the West were at their best, and adherence to liberal values most promising.