On November 30, thousands of diplomats, activists, and politicians gather in Paris to conclude what is expected to be a new global agreement to address climate change. The good news is that there seems to be momentum to make meaningful progress in reducing greenhouse gas emissions. Of course, it is going to take years of hard work after Paris before we can reasonably establish how significant the Paris conference has truly been. But it is also good news that most countries have stuck to their promise made two years ago in Warsaw that they would publish their plans on how to reduce emissions prior to the Paris conference. As a result, we can have a broad impression of what is feasible, and what is not. The European Union likes to see itself as a leader on international climate politics. So what can that leader hope to accomplish in Paris?
EU pledges and EU ambitions
Instead of submitting 28 different pledges in the run-up to Paris, the European Commission, together with the Latvian chair, submitted its EU pledge on March 6 of this year. As expected, the EU voiced its ambition, stating it is committed to the negotiation process "with a view to adopting a global legally binding agreement applicable to all Parties at the Paris Conference in December 2015 in line with the below 2°C objective." In order to reach that target, EU member states are willing to commit to a binding target of at least a 40 percent domestic reduction in greenhouse gas emissions by 2030, compared to 1990. Legislation that has to help reach that target was presented in January 2015 in the form of the 2030 energy and climate framework. This framework builds on existing legislation that aims to help member states reduce greenhouse gas emissions by 20 percent in 2020, and most member states are on track to meet those targets. Still, EU climate policy does remain controversial. Some have argued that although carbon production in the EU has declined substantially, its carbon consumption has actually risen substantially. By shifting carbon-heavy manufacturing and other processes to other parts of the world, Europe has effectively moved the carbon problem off the continent, rather than solved it—and paid a hefty price to do so.
It is also important to note that very considerable differences exist between the member states. In particular, among the newer member states in Central and Eastern Europe, there is skepticism about the European Commission's ambitions. As the most prominent example of this, during the Polish elections in the fall of 2015, the Law and Justice Party, which eventually won the elections, openly called for a renegotiation of the EU agreement, because it believed that Poland needs to hang on to its coal-fired electricity going forward.
Aims in Paris, and compromises
Despite the long-negotiated "domestic" EU compromise over its 2030 package, the EU aim for the negotiations is probably fairly simple: Conclude a substantial agreement, and make Paris a success. In comparison to previous years, the first goal may already have been reached. Most importantly, the United States and China, the world's two largest emitters of greenhouse gases, seem committed to curb those emissions, as described in previous Brookings blogs. In effect, that means that the EU is no longer trying to address this enormous challenge on its own, though as argued it will take many years before we can realistically assess whether countries stick to their pledges. Reports in early November that China turned out to be burning up to 17 percent more coal than initially reported confirm that there is a long road ahead in terms of fulfilling promises, and being transparent.
"Success" in Paris is of course ill-defined, and most likely will be framed in the weeks after the agreement is reached. The importance of having an agreement that is perceived as successful can hardly be overstated. It will take years of hard work after to further shape institutions and to commit companies to make progress and implement additional policy to reduce greenhouse gas emissions (though like in Europe, in many other countries in the world these policies have already been put in motion). If Paris is considered a failure, this would greatly complicate the context in which these efforts have to be made. The fact that Europe is still licking its wounds from a "failed" Copenhagen Conference in 2009, when the United States and China decided to agree on a little ambitious agreement without including the Europeans, demonstrates the risk.
Of course, the EU continues to call for a legally binding agreement. It knows however that there will be no such thing, as countries like the United States cannot bring home a legally binding agreement. Diplomats on both sides know this, but will probably still make a case for their position (though French Foreign Minister Laurent Fabius last weekend for the first time hinted at other possible pathways). An alternative approach, first proposed by New Zealand, is to split the agreement in two: no binding targets, but binding obligations to report going forward, and be transparent. This may offer a more realistic pathway. On the other end of the spectrum, it is unlikely that the European member states will renegotiate their internal compromise, despite outcries by the government of Poland. A point worth noting is that the Polish rhetoric has faded slightly now that the election has passed.
In sum, therefore, Europe will gain substantially from the negotiations in Paris. Not because "we" are going to address climate change per se, but because it seems increasingly likely that the EU will no longer try to be the sharpest knife in the drawer, although publicly it may try to uphold that image. The EU needs partners , because fulfilling the task alone is a nonstarter (the EU comprises only 10 percent of global greenhouse gas emissions), even though the EU has taken on a significant financial burden in recent years trying to prove that it is relevant in this space.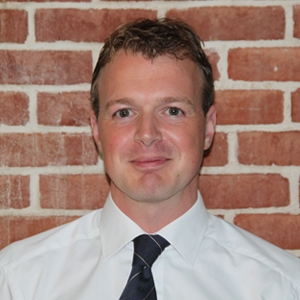 Former Brookings Expert
Senior Research Scholar, Director of Global Natural Gas Markets
, Columbia University, SIPA Center on Global Energy Policy