Throughout the past few decades, Texas' cities have topped many lists for economic growth and population gain, but that hasn't necessarily put them on top of any urbanists' lists for smart development. Instead, there has long been a (largely accurate) perception that places like Houston are city-builders' nightmares, stuck in a pattern of 20th century sprawl, and fueled by economic exuberance.
Only recently, as market forces are revaluing "urban amenities" has this perception (and reality) begun to change. A recent visit to Fort Worth confirms this dynamic. This city—part of the Dallas-Fort Worth Metroplex, which is growing jobs at twice the rate of the country—seems to be channeling economic strength not into suburban sprawl, but rather urban renewal.
The transformation began in the downtown with the creation of Sundance Square, a 25 plus block area, and Sundance Plaza, arguably one of the top town squares in North America. This largely privately led effort has put Fort Worth in the company of other cities such as Pittsburgh and Detroit who have led their revival with strong placemaking agendas centered around squares (Market Square and Campus Martius) creating high energy centers around which innovation and local entrepreneurs are creating new identities for their cities.
That development is now spreading to the 1.4 square mile Near Southside neighborhood, where we both visited as part of the Bass Initiative on Innovation and Placemaking, a collaboration between the Brookings Institution and Project for Public Spaces, which advances vibrant public spaces, innovative urban economies, and inclusive growth. There, we witnessed an eclectic blend of the medical, industrial and creative economies—one of the most interesting we've seen in the US. This is all situated within a community that is seeing the growth of purposefully driven mixed-use development.
On one level, the Near Southside is home to Tarrant County's major hospitals distributed across the area (Cook Children's Health Care System, JPS Health Network, Texas Health Resources Harris Methodist, Baylor Scott & White, HCA's Plaza Medical Center, and University of Texas Southwestern's Moncrief Cancer Institute) and dozens of independent medical clinics. This is a true medical district which has substantial growth possibilities, most immediately if JPS' proposed $809 million bond for expansion is approved this fall by voters and as a major medical school expands activities in the District.
But unlike districts such as Houston's Texas Medical Center, the Southside isn't exclusively a medical hub: it also contains an interesting mix of older and newer manufacturing companies, often in distinctive, historic buildings—Justin Boots, Vandervoorts Dairy, Dannon Company, Rahr & Sons Brewing Company, Firestone & Robertson Whiskey, Fresnel Technologies, and others. And then there is the creative sector—advertising companies like Schaefer Advertising, film and video companies like Near South Studios, musical production companies like Niles City Sound (where we walked in on a photo shoot with Leon Bridges), art "maker spaces" like SiNaCa Ceramics Studios and a slew of artists and musicians. All of these assets are situated within an easy bike ride or walk to Magnolia Avenue, whose restaurants and amenities rival many main streets in big cities around the country.
This district is a poster child for the new cross-sector entrepreneurialism emerging in cities, with medical anchors and a local incubator co-located with creativity and innovation of a different sort, particularly around arts, culture, manufacturing, and culinary startups. The momentum created by this diversity of assets is palpable—and the local BID-like non-profit, Near Southside, Inc. (NSI, formerly Fort Worth South, Inc.), points out that more than $750 million in development is still in the pipeline. (See video below.) In addition to private development, the neighborhood benefits from a TIF district (administered by NSI) that has obligated $53.6 million in funding of public improvements since its inception in 1997.
Despite these developments and investments, more is needed in the Near Southside. While "urban" by Texan standards, the district remains significantly below potential density and the streetscape would benefit from increased activation and a higher concentration of pedestrian activity. At the same time, much of the innovative activity remains hidden—stuck in archaic, institutional buildings that disguise the level of economic activity occurring within the district. One potential transformative investment: the stalled Hemphill-Lamar Connector, which will connect the primary Southside arterial with downtown, tunneling under rail tracks.
All that said, the caliber and commitment of the leaders within the district is encouraging for the economic and distinctly urban growth of one of Texas' largest cities.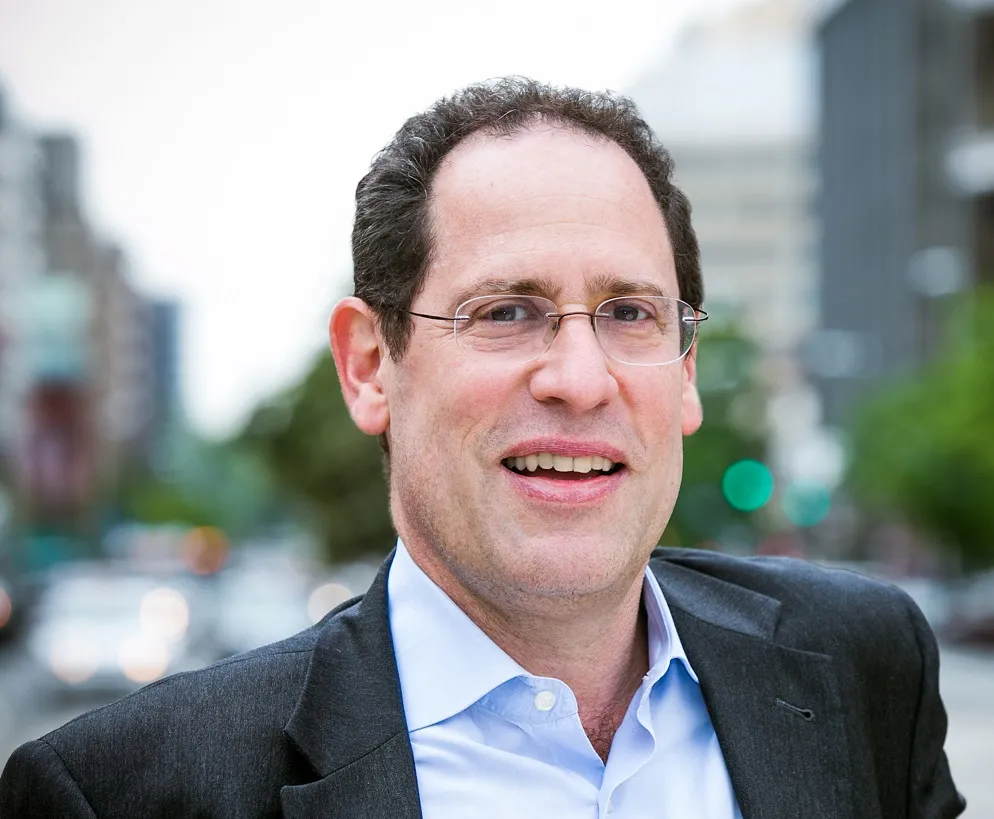 Former Centennial Scholar
Founder and President, Project for Public Spaces