Over the course of the next three days (June 1 to June 3), the Brookings Institution will convene the 12th annual U.S.-Islamic World Forum in Doha, Qatar. This year's Forum, titled "Changing Assumptions," will feature keynote addresses and panel discussions on critical issues facing the Muslim world and the United States. 
You don't have to be in Doha to watch the Forum sessions or join the conversation. We'll be livestreaming many of the Forum's top events. You can also follow the lively commentary here on our Markaz blog and on Twitter using the hashtag #USIslam15.
Here are just a few of the topics we'll be discussing in Doha:
The Arab uprisings and the next generation of Islamists
Pluralism in the Islamic world
Strategic realignment in the Middle East
Iran's role in the region
Ending civil wars
Advancing women's roles in an unstable Middle East 
We hope you can join us online for these important discussions. To receive reminders for specific webcast sessions, please register here.
We look forward to you joining the Forum digitally on June 1 through June 3! 
 
Author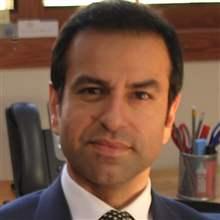 We're at an impasse where we're not going to give North Korea what they want, and the North Koreans are not giving us what we want. [Each week that passes without progress] really lays bare the anemic nature [of the declaration President Trump and Kim Jong-un made in June in Singapore].