While the movement for global gender equality is growing—including prominent placement at the recent World Bank and International Monetary Fund Spring Meetings—major gaps remain. If addressed, this could unleash significant progress. One of the first gaps that U.S. foreign assistance agencies should tackle is the lack of uniformity on the gender equality data that they collect and use.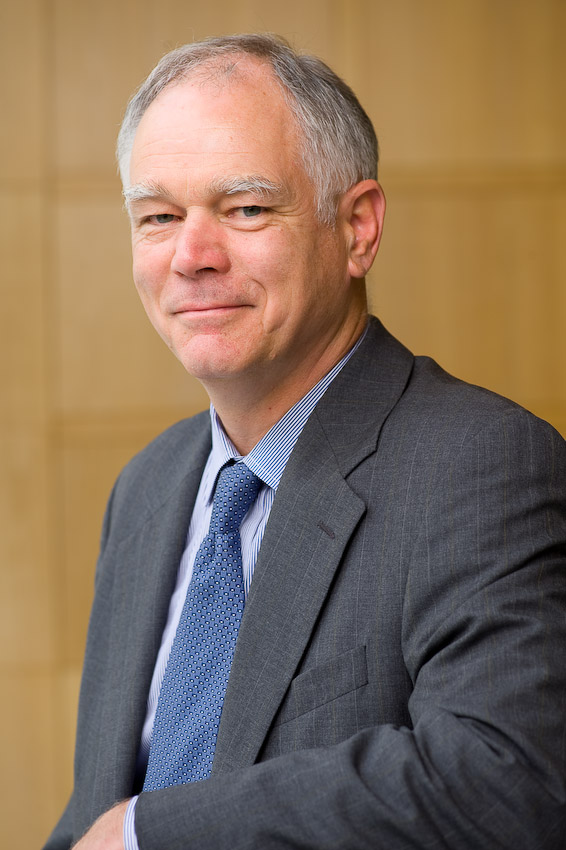 Vice President for Public Policy and Advocacy -
Save the Children
Our institutions—the Brookings Institution and Save the Children—recently teamed up to host a roundtable with current and former U.S. government officials, private sector, academic, and non-profit experts to examine the data gaps in gender programming and investments.
We agreed that more rigor is needed in calculating U.S. investments in gender equality globally and, more importantly, determining what these investments are achieving and teaching us about what works. This will help to shift U.S. aid from outputs and earmarks to impact and move us closer to genuine equality.
According to the most comprehensive data on foreign assistance for gender equality—the Organization for Economic Cooperation and Development's gender equality policy marker—from 2014 to 2015 about 21 percent of all U.S. foreign assistance included some focus on gender equality. This puts it behind the average of most donors from highly developed nations who dedicated an average of 35 percent of their foreign assistance to gender equality.
The OECD's gender equality policy marker is the only comprehensive measure of the extent to which the U.S. dedicates its foreign assistance to gender equality. And while this marker was a major step forward in measuring how much foreign assistance goes to gender equality programming by donor and sector, major gaps remain—including information about what these investments are achieving.
Various U.S. agencies have made strong commitments to gender data and are making progress on collecting and reporting their impacts and challenges. A continued focus on advancing gender data is vital.
Perhaps one of the greatest challenges to the U.S. collection of high-quality gender data is the lack of uniformity of approach among U.S. foreign assistance agencies. The U.S. Agency for International Development, State Department, Millennium Challenge Corporation, and others are all collecting gender data on their programs and financing, but there is little consistency across the data. This makes it impossible to ascertain the full extent to which the U.S. is supporting gender equality around the world and whether those programs are truly making a difference at eliminating the disparities between women and men, girls, and boys.
If we invested in the collection of more detailed data, the U.S. could also improve its programming on gender equality. When the U.S. agreed to the United Nations Sustainable Development Goals, we committed to collecting more sex-and age-disaggregated data on project outcomes. As an example, this will not only allow us to compare the under-five nutritional outcomes of boys versus girls and the employment rates in fisheries of men versus women; it will also enable us to see if women's employment is translating into greater decision making power at the household level or in the public sphere.
From the roundtable discussion, we identified three actions that we must undertake to address gender data gaps:
Leverage new momentum for aid reform
The gender data gap is ultimately an aid effectiveness issue. With reform momentum gaining at USAID and the State Department, we can demonstrate the benefits of quality gender data in terms of boosting development outcomes. Ultimately, there is a cost associated with improving data collection and we need to foster political will in order to back this up and garner the support we need to make better gender data a reality.
Listen to voices on the ground
The U.S. should finance more citizen-generated data as well as engage diverse local stakeholders in monitoring, evaluation, and learning related to U.S. gender equality programs.   Data drives so much of what people working on the ground do, and it's important to incorporate their voices into this conversation. Fully engaging with actors on the ground will ensure that the U.S. is strategically targeting data collection and bringing all the efforts together to maximize impact. Additionally, by connecting with people at the local level, we can learn how quality gender data contributes to women's empowerment and better development outcomes, enhancing the case for further data investment.
Establish a cohesive gender data reform agenda
As noted above, gender experts are saying we need fewer data silos. Currently gender data is fragmented across U.S. agencies and sectors. We need a comprehensive data approach so data can be efficiently collected and compared across U.S. agencies. Furthermore, we need an agreed upon set of program and funding targets that are measurable so we can know whether or not we are accomplishing what we set out to do.
By working to improve and standardize data collection, analysis, and use across all sectors, the U.S. government can be a leader in catalyzing a leap toward gender equality and the empowerment of women and girls around the world.
This piece has been cross-posted on Save the Children's Voices from the Field blog.