As House Majority Leader Kevin McCarthy withdrew his name from the race for Speaker of the House, one unique outcome emerged: perhaps Nancy Pelosi could pick the next Speaker. Sure, it's highly unlikely. It's not clear any House Republican would be willing to go along. It's not clear House Democrats would be thrilled to take part. It's not clear a consensus candidate could be agreed to.
However, as some members emerging from today's stunning GOP Conference meeting suggested: they are frustrated with the hostage-taking minority of their party and they are exploring other options.
Here's one option: Let Nancy Pelosi pick the next Speaker.
It won't be her, even though her pursuit of the view of the Washington Monument from the Speaker's Terrace is surely at the top of her "to do" list. She is a realist and knows not a single House Republican will cast a vote for her for Speaker. In fact, it's not clear every House Democrat would.
However, excluding votes for her for Speaker, Pelosi (and her leadership team) have a remarkable talent at keeping House Democrats voting in lock step. And here's the dirty little (not-so) secret: she would only need 30 Republicans to join a unified Democratic Party to elect the next Speaker of the House.
What's most interesting—there's a model for such behavior in the not too distant past.
In 2008, Republicans took control of the Tennessee House of Representatives (for the first time in nearly 40 years), setting up the unseating of the Democratic House Speaker Jimmy Naifeh—who had held the post for 18 years.
However, the GOP majority was razor thin. They held a 50-49 majority, and so, Tennessee House Democrats had a plan: pick a Republican, convince that Republican to vote for himself for Speaker of the Tennessee House, and prompt every Tennessee House Democrat to do the same.
Enter Kent Williams. Kent Williams was (is) a mainstream conservative from Eastern Tennessee and to that point was a lifelong Republican. He agreed to try to become the new Speaker of the House. In a stunning reveal, during the election on the House floor, the Speaker-designate, Jason Mumpower was defeated and Kent Williams was elected the 80th Speaker of the Tennessee House of Representatives. In a very unique twist, every vote for Speaker was cast for a Republican (either Mumpower or Williams), and coy and keen political strategy led to an upheaval in Tennessee politics.
The Williams experiment was short lived—he served one term as Speaker and returned as a rank-and-file (then independent) member of the Tennessee House. However that term was characterized by a leadership style of compromise, balance, respect, and relative calm (except for protestations from House Republicans bitterly outfoxed in the political arena).
Now in Pelosi's case, here is a set of HUGE "ifs"
This plan works….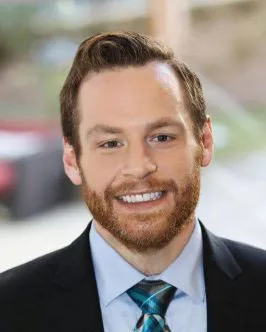 IF Pelosi could convince her Democratic colleagues—all of them—that there is much to be gained from this approach,
AND
IF Pelosi can find a moderate Republican who every single House Democrat is willing to hold their nose and vote for for Speaker (it is almost certain a consensus candidate would not emerge from Democratic ranks),
AND
IF the consensus choice would be willing to participate in such a strategy and be willing to pick up the gavel, run the House, and sit second in line of presidential succession,
AND
IF Pelosi and that consensus candidate can convince (at least) 29 other Republicans to go along with this strategy,
THEN Nancy Pelosi becomes kingmaker; the House of Representatives has a new, unique, coalition-backed Speaker; and the flummoxing currently rocking the House GOP boat would be moot.
It's a stretch—perhaps a fantasy—that the parties could forget about partisanship and step up and elect a leader willing to…lead (!!)
So, Nancy Pelosi could take a page out of the Jimmy Naifeh playbook and try to play kingmaker. And hey, you don't have to be in the US House to be elected Speaker—so, maybe Kent Williams should throw his hat into the ring.