Editor's Note: This blog post is part of The Primaries Project series, where veteran political journalists Jill Lawrence and Walter Shapiro, along with scholars in Governance Studies, examine the congressional primaries and ask what they reveal about the future of each political party and the future of American politics.
June 24 will be another busy primary day—with races in Colorado, New York, Maryland, Oklahoma, and Utah—not to mention a closely watched runoff in Mississippi for the Republican Senate nomination. The headlines will, no doubt, feature the Mississippi race and a close Republican Senate primary in Oklahoma. But beyond the headlines those of us here at the Primaries Project will be asking a broader question. Did Congressman Eric Cantor's surprising defeat at the hands of an unknown and underfunded Tea Party candidate turn the tide for the Tea Party?
Before Cantor's surprise loss on June 10, many were writing the Tea party's obituary. Until the June 10 primary, no incumbent member of Congress had lost his or her primary, with the sole exception of Ralph Hall who was forced into a runoff, in a race largely centering on age rather than ideology. Besides Cantor, the most visible Republican leader to be challenged by the Tea Party has been Senate Minority Leader Mitch McConnell (R-KY) and he won by a substantial margin.
Our first chart shows the large number of ideological challengers in the Republican Primaries to date. And the chart below shows the ideological make up of the Republican challengers in the June 24 primary.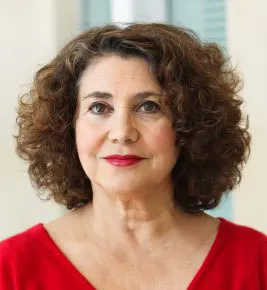 As is clear from the charts, there aren't many Tea Party challengers in the June 24 primaries—thus, on the House side at least, they may not provide a clear-cut answer to whether or not the Tea Party's fortunes have turned around.
The Senate races, however, could be quite different. The Mississippi race will be a high profile test of Tea Party strength. And in the Oklahoma Senate race, a rift has emerged within the Tea Party itself. There, grass roots Tea Party activists have challenged National Tea Party activists' endorsement of former state House Leader T.W. Shannon. "Your endorsement," they wrote in a letter to outside organizations, "will not make T.W. Shannon become conservative, he has too many masters to serve…" Are grass roots Tea Party activists in Oklahoma emboldened by the fact that the main national Tea Party groups stayed out of the Cantor race and they won?
If the revolt of the grassroots against the national Tea Party keeps up, the Primaries Project will have to start tracking that as well!