Fighting resumes in South Sudan
Last Thursday, fighting resumed in South Sudan—two days before the nation's fifth independence anniversary. Supporters of President Salva Kiir and those of Vice President Riek Machar opened fire on each other. It remains unclear who fired the first shots, as conflicting reports place blame on either side, but fighting escalated quickly and evolved into the use of heavy artillery, tanks, and helicopters. Hospitals and U.N. camps were also attacked. As the unrest continued, the humanitarian situation in South Sudan worsened. The U.N. estimates that 36,000 civilians have been internally and internationally displaced. Hospitals and humanitarian agencies saw their supplies deplete; those supplies available were unable to reach in-need civilians as President Kiir's forces restricted travel in the capital city. In order to avoid a full descent into war, Vice President Machar announced the withdrawal of his troops from Juba until a ceasefire could be worked out.
Following the renewed violence, U.N. Secretary-General Ban Ki-moon voiced his deep concerns and stated, "This outbreak of hostilities in the capital […] is yet another illustration of the parties' lack of serious commitment to the peace process and represents a new betrayal of the people of South Sudan, who have suffered from unfathomable atrocities since December 2013." Tuesday, the United States deployed an additional 40 regional troops to Juba to protect the embassy and assist Americans departing from South Sudan.
Estimates show that the death toll currently surpasses 300 people. Monday, Kiir and Machar announced a ceasefire, which is currently "largely holding," according to a U.N. spokesperson.
The Brexit presents challenges and opportunities for African commodity exporters
This week, post-Brexit volatility in the British pound continued to rock commodity markets. Notably, the depreciation of the pound against the dollar is raising costs for Kenyan fruit exporters by $79,000 per day. The U.K. purchases over half of Kenya's horticulture exports, which poses a threat to Kenyan businesses because they contract shipping services with U.S. dollars but receive payments in pounds from U.K. customers. Other industries, however, may stand to gain from the U.K. referendum. East African tea, for example, is exported in large quantities to the U.K., but 17 percent of the leaves are blended and re-exported to other European countries. Kenyan exporters could thus profit from setting up direct trade links with mainland Europe, reducing Britain's market share as the pound weakens. This would be no small accomplishment for Kenya's tea industry, which brought in $1.23 billion last year.
Chocolate makers are also enjoying the benefits of Brexit. Cocoa, predominantly traded on the London futures exchange, reached record-high prices preceding the U.K. referendum. The post-Brexit depreciation of the pound has slightly mitigated the price hike, as chocolate producers largely finance their expenditures with dollars or euros. This is good news for African cocoa producers, as the demand for cocoa contracts will increase in the short run. British consumers, however, are seeing the price of chocolate rise.
As global growth is expected to slow in the wake of Brexit uncertainty, OPEC is bracing for a decrease in Europe's demand for oil. Still, oil prices reached a three-month high this week, while Nigerian oil production has recovered to levels observed before the onslaught of the Niger Delta Avengers.
Moody's downgrades Mozambique's sovereign debt rating
Author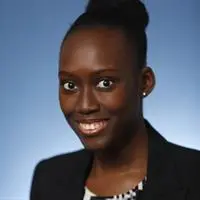 Research Analyst -
Africa Growth Initiative
This week, Mozambique's macroeconomic woes worsened. On Friday, credit rating agency Moody's Investors Service announced a downgraded rating on Mozambique's sovereign debt from Caa1 to Caa3, one of the lowest possible assessments of junk debt. The credit raters downgraded Mozambique's previous Caa1 rating because of an "assessment of a weaker government willingness to honor debt-related obligations when faced with liquidity pressures." This credit review was initiated automatically when state-owned Mozambique Asset Management (MAM) missed an interest payment of $40 million on a $500 million loan. MAM holds a government guarantee on its debt, and the government has begun talks with investors aimed at restructuring the debt. Moody's reports that "a rating upgrade is unlikely in the foreseeable future."
This is the second credit downgrade Mozambique has experienced in a three-month span. In April, Moody's cut the country's rating from B3 to Caa1. This downgrade came on the heels of the mismanagement of an 850 million bond for Mozambique's state-run tuna-fishing company Ematum. After several months, investors discovered that these funds were being diverted to purchase new navy vessels. This fishy financial situation led to the suspension of loans from the International Monetary Fund, other multinational agency, and several foreign governments.