Preparations for the First U.S.-Africa Leaders Summit
This week, Washington, D.C. is prepping for the arrival of high-level invitees from 50 countries in Africa. Expect the agenda and roads to be busy.   Leading up to the summit, the Brookings Africa Growth Initiative has analyzed how the summit will handle various U.S.-Africa policy issues including: allocations of official development assistance, the current trade policy on the congressional schedule, and threats to peace and security in the region.
The White House has fleshed out the official events schedule on its website. Interaction and USAID have compiled a list of more than 80 unofficial side events around the summit. Likewise, Representative Karen Bass (D-CA) has also compiled an event webpage on WordPress.
In addition, the Africa Growth Initiative will be hosting its own public event, "The Game Has Changed: The New Landscape for Innovation and Business in Africa" on Monday August 4, 2014 from 9:30 a.m. – 5:00 p.m. The event will be webcast, and one can follow the conversation on Twitter using #AfricaSummit.
Obama Administration and Congress Prepare to Discuss the African Growth and Opportunity Act (AGOA)
A forum on the African Growth and Opportunity Act will be held on Tuesday, August 5, 2014 in combination with the U.S.-Africa Leaders Summit. Earlier this week, United States Trade Representative Ambassador Michael Froman outlined U.S. trade policy in the region and argued for a seamless renewal of AGOA, which is set to expire in September 2015. In addition, to complement his remarks, the House Committee on Ways and Means held a hearing on expanding and deepening trade with Africa. In a recent blog, Brookings scholar Witney Schneidman and Zenia Lewis and discuss how the U.S.-Africa summit can be used as a tool to achieve a more cohesive U.S.-Africa trade strategy.
Ebola Outbreak Reaches Nigeria and Sparks Global Precautions
After a traveler died from the Ebola virus in the airport in Lagos, Nigeria this past Saturday, various countries and the airline industry are considering precautions to halt the spread of Ebola. For example, Nigerian airports began temperature screening passengers arriving from countries within the high-risk zone this week. On Wednesday, the Togolese airline ASKY suspended flights to and from Monrovia, Liberia and Freetown, Sierra Leone—Guinea, Liberia and Sierra Leone are the main sites of the current Ebola outbreak. Liberia has closed its schools and given its state employees leave while Sierra Leone has called upon its army to quarantine infected neighborhoods to curb the disease. As of July 27, 2014, the Ebola virus disease is reported to have killed 729 people in West Africa since its rapid escalation in March 2014. 
The presidents of Liberia and Sierra Leone have decided not to attend next week's U.S.-Africa Leaders Summit in Washington D.C. in order to contend with the deadly Ebola outbreaks in their countries. British Foreign Minister Philip Hammond called an emergency meeting to discuss precautionary measures for the United Kingdom. On Friday, the leaders of these countries are scheduled to convene a meeting with the head of the World Health Organization to discuss a $100 million plan to contain the spread of virus by deploying additional medical personnel to the region. The United States Centers for Disease Control and Prevention (CDC) reports that the risk of the virus reaching the U.S. is low, but has urged health workers to remain alert for any signs of Ebola.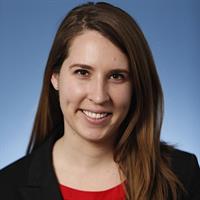 Former Senior Research Analyst and Project Coordinator -
Africa Growth Initiative
More
You're taking the DFC down a slippery slope of being a national security agency instead of a development agency.