African teams have already made history in World Cup 2014. For the first time, two teams from Africa—
Algeria and Nigeria—have succeeded in advancing beyond the group phase of the tournament and into the knock-out rounds, though they have since been eliminated. Côte d'Ivoire very nearly made it as the third African team in that select group of 16 most elite football teams of the world.
In our earlier blog, Five Reasons Not to Write Off Africa in World Cup 2014, we indicated the possibility of such an outcome, countering the wisdom of established punditry predicting that no African team would make it to the knock-out phase in this World Cup. The tournament so far has confirmed those reasons we listed prior to its start. It has also illustrated a mixed bag of some additional facets that have directly and indirectly contributed to the fortunes of five African teams (Algeria, Cameroon, Côte d'Ivoire, Ghana and Nigeria).
The Good News
The gap between African teams and teams from the rest of the world is narrow, if goal difference between teams is used as a metric. Each team played three games in the group phase. In the 15 games that these five African teams played, 12 games either ended in a tie or with a solitary goal difference—despite World Cup 2014 having been a high scoring event.[1] The 136 goals scored in the 48 group phase games (at an average of 2.83 goals per game) is a record for its current format.
African teams have demonstrated exceptional resilience. In seven games (out of 15) they fought back from goal deficits to reduce the margin and, at times, even tie the score. In one of the most enthralling games of the tournament so far, Nigeria twice came back from being a goal down to Argentina, only to eventually lose to a sublime winner. Unlike in the past, African teams this year have not capitulated under pressure. Instead, they have held their own, and offered stiff and dogged opposition against the odds.

Another illustration is Ghana. This West African country was placed in the toughest qualifying group, "The Group of Death," along with Germany, Portugal and the United States. In its first game, Ghana battled back from being a goal down to the United States, tied the game, but lost in the 86th minute. In its next game against Germany, it rallied from a deficit to tie and then take a lead, only to concede an equalizer in the 71st minute. And, in their final game against Portugal, they went behind through an unfortunate own goal, but then equalized, again to lose to a late goal scored by Cristiano Ronaldo in the 80th minute. Ghana did not win a single game in World Cup 2014, but they did win the admiration of football fans by their consistently inspired (and inspiring) performance. Had they been placed in any other group, they would have most likely secured a spot in the next round.

The early exit of traditional powerhouse teams such as Spain, Italy and England has had experts searching for explanations. Ironically, these three countries host the most prestigious and lucrative professional domestic leagues (La Liga, Serie A and the English Premier League), attracting the world's best and brightest footballing talent. One explanation being offered is that by drawing the best international players, these leagues have hindered the development of promising local talent. Others counter that the dearth of local talent forces teams in these leagues to recruit international players, and that promising domestic players can only benefit from training and playing with the world's best. While the direction of causality continues to be debated, it is however clear that African players definitely benefit from participating in these premier leagues. They do not have to wait for a domestic league to take root in their native country, or languish in obscurity of less prominent domestic leagues. Instead, they get to ply their talents among the best players and coaches in the world. They thereby get to leapfrog a gradual footballing development process.
The Not-So-Good News
While the resilience of African teams is being rightly lauded, it also highlights their Achilles heel. They were the first to concede goals in 11 of the 15 matches they played.[2] Simply put, they were forced to chase their opponents most of the time—a tactical inefficiency that left them more tired in the already demanding playing conditions.
Additionally, they conceded critical goals in the dying minutes of the game. Portugal scored a winner in the 80th minute, the United States scored their winning goal in the 86th minute—both against Ghana. Most memorably, Greece scored during extra time (93rd minute) through a controversial penalty kick to knock out Côte d'Ivoire. That was as much tactical naivety as it was demoralizing.
At the other end, the African teams did not score enough goals either. While the average was 2.83 goals per game, African teams only scored 18 goals (an average of 1.2 goals per game). In turn, 28 goals were scored on them. Possession of the ball without the end score to show for all their efforts reflected yet another persistent tactical inefficiency.
The five African teams did not win many games. Together they won just three, tied three and lost nine games, thereby earning only 12 points from a possible maximum of 45. That compares unfavorably with the other dominant teams that have made it to the next round. It even does not match up to the rising Latin American teams (Mexico, Honduras, Costa Rica, Colombia, Ecuador and Chile).[3] These six teams won nine games, tied three and lost just four games among them.[4]
Lack of discipline and governance, both on and off the field, continued to plague the teams to varying degrees. We had hoped that these distractions had been sorted out by the team members and their managing authorities, but regrettably they persisted. The Ghanaian coach sent back its two most celebrated players, Kevin Prince-Boateng and Sulley Muntari, on the eve of their must-win game against Portugal for dissent and indiscipline. Ghana boycotted a training session over unpaid dues, as did Nigeria. The Nigerian president, Goodluck Jonathan, personally intervened to avert an embarrassing situation of a team forfeiting a World Cup contest. And Ghana bused in $3 million in cash in an armored motorcade to pay outstanding player dues before their team agreed to play. Two Cameroon teammates, Benoit Assou-Ekotto and Ben Moukandjo, got into an on-field altercation, head-butting each other during their match against Croatia—that they lost 4-0.
In the round of 16, Nigeria has now lost to France (0-2) and Algeria has lost to Germany (1-2). Germany and France have won four World Cups between them; they each can claim a rich pedigree of success. Yet so close were these two games that both outcomes were decided in the last few minutes. And in both contests, Nigeria and Algeria again showcased all that is exciting and inspiring about African football.
African footballing talents in this World Cup have enthralled spectators and have earned the admiration of the global footballing fraternity. And they have hopefully inspired a whole new generation of aspiring African footballers. It will be a massive shame if these gains are allowed to slip away. The next four years will prove pivotal—on whether these African teams (including the ones that did not qualify for the next round) are able to overcome their tactical and discipline deficit.
The margin of error in such sporting contests is extremely slim, and the competition to scale the heights of footballing success is extremely fierce. Latin American teams are already knocking on the doors of the new football order. Africa needs to set its house in order to stake its own claim to prominence. Its players have clearly proven that their skill and natural ability are on par with the best in the world; they just need a cohesive and stable footballing system to realize their immense potential.
Today, however, we applaud and congratulate these five African teams for their thrilling contribution to this event. These players (and countries) should rightly feel proud of their achievements and celebrate.
---
[1] Only Cameroon suffered two heavy defeats: against Croatia (0-4) and Argentina (1-4).
[2] Nigeria was the first scorer in only one game, while Algeria was the first scorer in two games. One game (Nigeria versus Iran) ended in a goal-less draw.
[3] Excluding Brazil, Argentina and Uruguay who have each won the World Cup in the past.
Former Senior Research Associate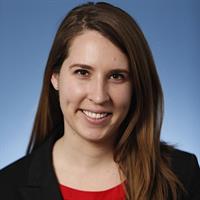 Former Senior Research Analyst and Project Coordinator -
Africa Growth Initiative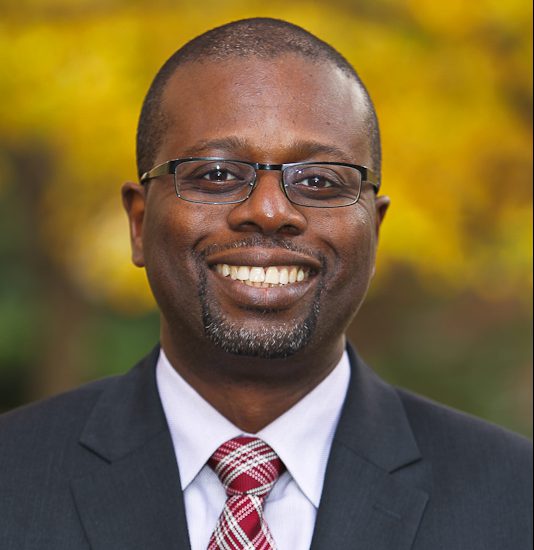 [4] Excluding the score from Honduras versus Ecuador, since both teams are in this group.