Investment in Africa on the Rise
The 2014 African Economic Outlook—launched on Monday by the African Development Bank, the OECD Development Center and the United Nations Development Program—reports a dramatic increase in foreign direct investment (FDI) to the African continent over the past few years. According to the report, foreign investment (portfolio and direct) is expected to reach a peak of over $84 billion in 2014, up from $52 billion in 2012 and $57 billion in 2013. The publication states that this steep rise is owing to a number of factors, most notably the end of the financial crisis, which constrained investment globally.
The report illustrates several trends in the distribution of foreign investment across the continent. For instance, a majority of overseas private capital inflows have concentrated on only a small group of primarily large, resource-rich African countries. In 2013, South Africa and Nigeria topped the list of investment beneficiaries, receiving an estimated $6.4 billion and $6.3 billion, respectively. However, investors' focus on the extractive sector is slowly declining: Resource-rich countries received only 65 percent of total FDI flows in 2013—down from 78 percent in 2008. A commensurate rise in the manufacturing and service sectors of non-resource-rich countries has also occurred over the past decade. Relative to the early 2000s, non-resource-rich countries' FDI-to-GDP ratio doubled to 4.5 percent. 
Africa's biggest investors remain the U.K., the U.S. and France, totaling $178 billion in investments in 2012. This sum surpasses the $67.7 billion of investment by the BRICS (Brazil, Russia, India, China and South Africa) in the same year. A major finding of the survey was the marked rise in intra-African investment. African investors were represented in 18 percent of new investments in 2012, compared to just 7 percent in 2007. Furthermore, the report states that as FDI, portfolio flows, remittances and tax revenues continue to grow, foreign aid is decreasing as a proportion of external financing, making the continent as a whole less dependent on aid. However, some observers have warned that prospects for the future trajectory of FDI remain in question, as political instability threatens to deter potential first-time investors from the continent.
Elections Underway in Malawi
On Tuesday, May 20, Malawi celebrated 20 years since the introduction of multiparty politics with presidential, parliamentary and local government elections all held on the same day. In the presidential race, 12 candidates are competing, including incumbent President Joyce Banda and ex-Foreign Minister Peter Mutharika, considered to be the two strongest contenders. Nearly 7.5 million Malawians registered to vote in this election, but as of Friday morning, less than 30 percent of the vote had been counted so no clear front-runner has yet been declared.
While voting was carried out peacefully at most polls, several incidents undermined Tuesday's ballot. Some polling stations in the commercial capital of Blantyre opened late due to a lack of necessary voting materials. Rumors of fraud circulated, frustrations mounted, and protesters set one polling station ablaze. At another, election materials were destroyed. Soldiers were eventually deployed to bring protests under control. However, by Wednesday night allegations of serious voting irregularities—such as discarded and tampered ballots, multiple ballots being cast by the same voter, and more ballots being cast than voters registered—were being made by President Banda's People's Party. On Thursday, President Banda called for the Malawi Election Commission to begin a manual audit amid the suspicions of rigging.
President Banda has recently come under fire regarding allegations of a corruption scandal. Dubbed Cashgate, a number of civil servants were implicated in defrauding the state of $32 million—nearly 1 percent of the national GDP—between September 2013 and April 2014. While President Banda denied any involvement in the scam, her opponents charge that she used these funds to finance her presidential campaign.
Author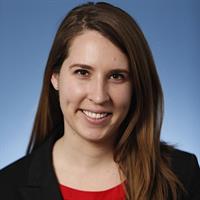 Research Analyst and Project Coordinator -
Africa Growth Initiative