Article
Nigeria's Season of Uncertainty
Editor's Note: From ill-fated politics, to major infrastructural challenges and a fragile democracy, Nigeria has faced many serious and recent obstacles. Richard Joseph and Alexandra Gillies review these critical events and challenges, and discuss what glimmer of hope lies ahead for the African nation. This article was originally published in the May 2010 issue of Current History.
Introduction
"Nothing," wrote Reuben Abati, the editor of Nigeria's The Guardian, "can be more tragic than the present season of uncertainty in which Nigeria has found itself." Indeed, in recent months the country has experienced an extraordinary and often surreal political drama seemingly scripted by a writer of fantasies.
On November 23, 2009, Nigerian President Umaru Yar'Adua was flown to Saudi Arabia for emergency medical treatment. Confusion swirled about his condition, though the immediate problem was reported to be pericarditis, an inflammation of tissues around his heart.
When, on Christmas Day, a young Nigerian named Umar Farouk Abdulmutallab tried (but failed) to ignite an explosive device on an airliner that was approaching the airport in Detroit, Michigan, no Nigerian head of state was available to engage with the US government over this alarming event. Following the attempted attack, the United States placed Nigeria on a terrorism watch list of 14 nations whose air travelers were subjected to increased security screening. (On April 2, that watch list was discarded in favor of a different set of policies.)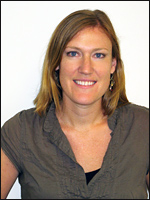 Advisor -
Natural Resource Governance Institute