Editor's note:
This article is a summary of the discussion at an event hosted by the Center for Economic Security and Opportunity on September 21, 2023. You can watch the full event here.
On September 21, 2023, the Center for Economic Security and Opportunity at Brookings hosted an engaging conversation between Melissa Kearney and Jim Tankersley, White House correspondent for The New York Times, centered around Kearney's new book, "The Two-Parent Privilege: How Americans Stopped Getting Married and Started Falling Behind."
Tankersley and Kearney discussed her book's central thesis, which describes the profound impact of family structure, particularly marriage, on child well-being. She emphasized that the decline in marriage rates, which is most pronounced among those outside the college-educated class, has disrupted the traditional connection between marriage and child-rearing.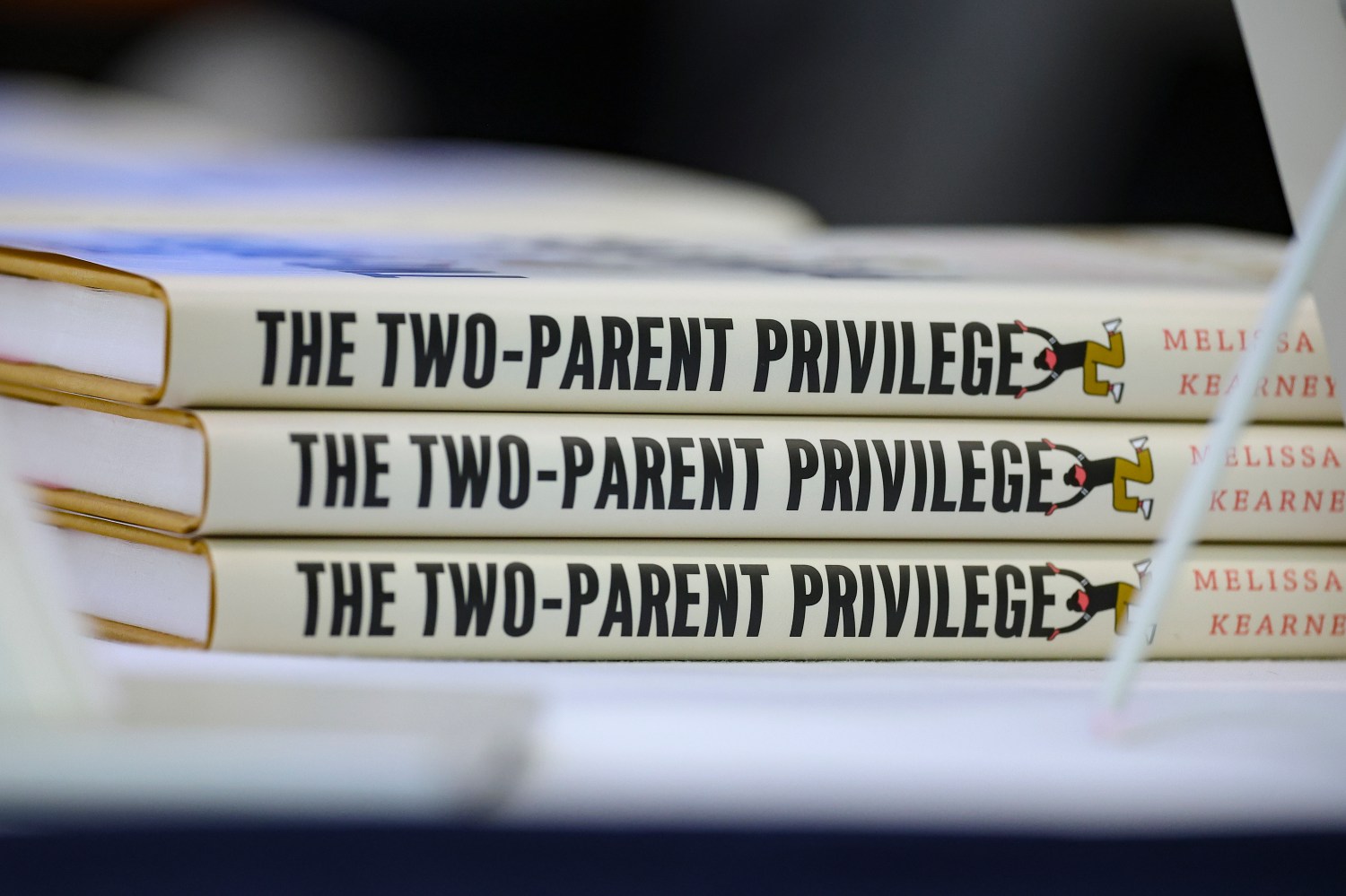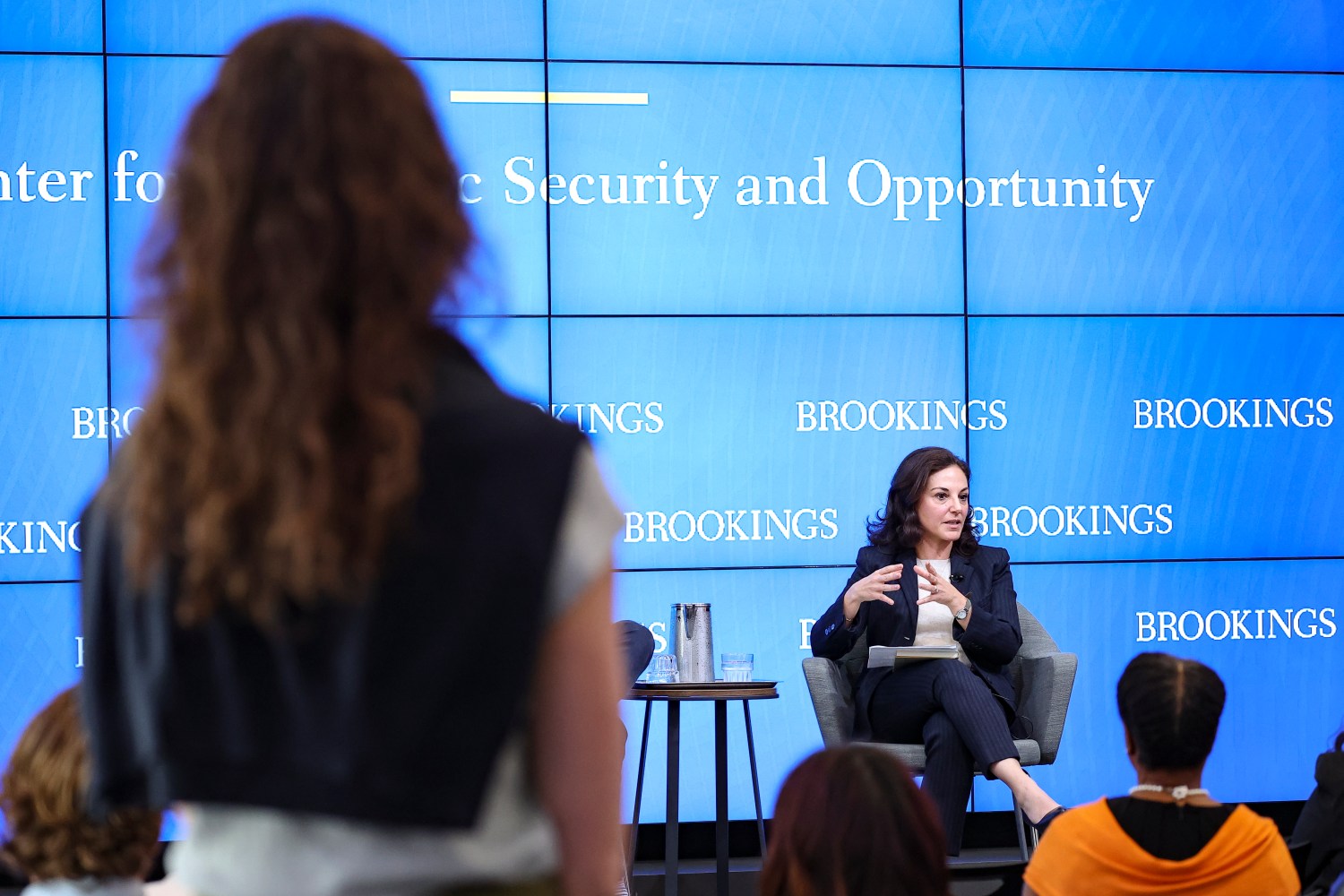 The interview covered a diverse range of topics, with Kearney and Tankersley exploring family structure, its impact on child well-being, and its broader implications. Throughout the conversation, Kearney acknowledged the importance of broader safety nets and economic support for low-income families but argued that simply providing financial assistance cannot fully compensate for the absence of a second parent in a child's life.
The focus on family structure, particularly marriage, should not detract from efforts to support low-income families, but rather it should be seen as complementary, she argued. "I think this should not be an either/or," Kearney said. "We can recognize that the absence of a second parent, often a dad from the household, puts a lot of burden on the single moms who are doing this by themselves, and it disadvantages kids. At the same time, [we can say] that we need a stronger safety net to help families who are under-resourced in an economic way."
"We sort of gave up on trying to help families…"
Kearney also contended that a stable two-parent household, particularly one where both parents are actively involved, offers unique advantages to children that extend beyond a pooled income. Having two parents in the household, Kearney explained, offers benefits such as increased parental time for activities like reading and homework assistance, as well as reduced stress and greater emotional bandwidth for parenting.
Additionally, she underscored the limitations of schools in addressing the disadvantages faced by children who lack stable, two-parent households. Kearney emphasized that schools, while crucial for education, cannot fulfill all of a child's needs. Highlighting the undeniable connection between a stable family structure and the critical support and resources required for a child's holistic development, Kearney advocated for the preservation of the institution of marriage within U.S. society.
Kearney further emphasized the need for a concerted effort to support families, stating, "We sort of gave up on trying to help families … there are a lot of real barriers that keep a lot of couples from being able to co-parent effectively and we should be really bolstering the support and our emphasis on studying and innovating with the kinds of programs that are meeting families where they are today and helping them be stronger."
Kearney also acknowledged that the economic "value proposition" of marriage for women has declined as they have become more financially independent, and she did not bemoan the decline of the male sole-breadwinner marriage as the dominant model. Nevertheless, she argued policies that help men without college degrees fare better in the labor market and efforts to strengthen marriage as a norm could bolster two-parent families, ultimately benefitting children.
Acknowledgements and disclosures

The Brookings Institution is financed through the support of a diverse array of foundations, corporations, governments, individuals, as well as an endowment. A list of donors can be found in our annual reports published online here. The findings, interpretations, and conclusions in this report are solely those of its author(s) and are not influenced by any donation.