We do believe that research has spillover benefits to the economy as a whole … Our case for manufacturing is really in that R&D innovation spillover benefit. We think that there is a general case that having particularly more advanced manufacturing located in the United States has a broader innovation spillover benefit that goes beyond the private actors involved and that justifies a public policy orientation promoting that.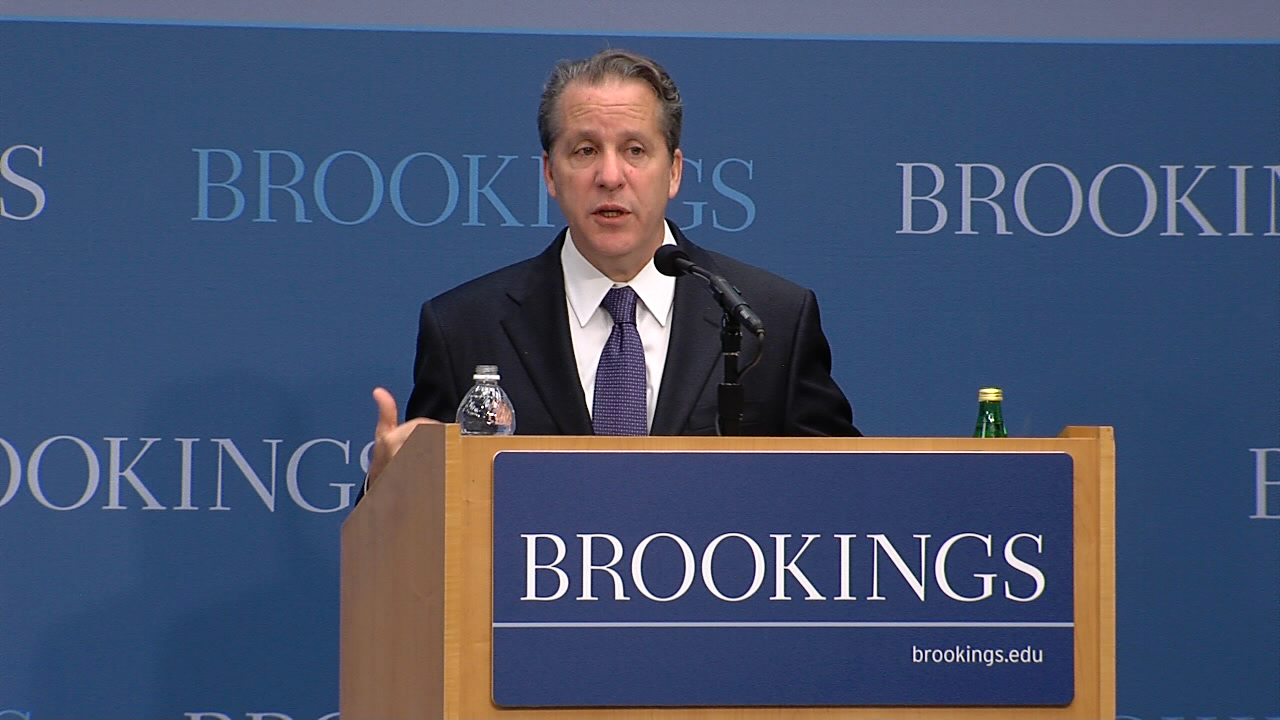 On July 25, the Metropolitan Policy Program at Brookings hosted an event, "Manufacturing U.S. Prosperity: A Policy Discussion," that featured a policy address by Gene Sperling, director of the National Economic Council and assistant to the president for economic policy. After the speech, an expert panel moderated by Brookings Senior Fellow Mark Muro responded to Sperling's key points and considered what's next for U.S. manufacturing.
Sperling presented the Obama administration's case for manufacturing policy in the context of three paradigms, three ways of looking anew at the questions about U.S. manufacturing.  
Sperling said we should shift our thinking from an "industrial policy model," in which we ask if we are trying to pick winners and losers, to an "innovation spillover model," where we are asking whether manufacturing's location in the U.S. leads to the positive innovation spillover benefits that benefit the overall economy and communities.
Sperling observed that we should stop looking at the jobs questions from a "large factory" paradigm—a static factory that employs a lot of people—to one that focuses on the "supply-chain" paradigm which recognizes that manufacturing and services jobs are impacted across integrated supply chains.
Finally, Sperling said that we need to shift from having a static snapshot analysis of where we are to a dynamic analysis which asks the right question: is a manufacturing renaissance possible if we are implementing the right policies that put more wind at the back of positive economic trends?
In opening remarks, Senior Fellow Amy Liu, co-director of the Metropolitan Policy Program, pointed to the optimism but also wariness about the potential of the manufacturing sector.
Where there was once debate about whether manufacturing even mattered anymore, there is now wide acceptance of its value to innovation, to exports, to good paying jobs. Yet the issue now seems to have hit a new roadblock … is manufacturing's future itself durable and how deep and wide is this "manufacturing renaissance"?
Manufacturing jobs led the economic recovery, Liu says, noting the forward momentum in regions and metro areas such as northeast Ohio, Louisville-Lexington, Charleston, South Carolina, Chattanooga, Tenn., and Denver, Colorado. "The caution," explains Liu, "is in the thin job-creating potential of the manufacturing sector and its small size in a highly service-oriented economy that may not be sufficient enough to lift all boats." 
The panel discussion, moderated by Mark Muro, addressed Sperling's remarks in this context and included reflections on manufacturing's resurgence from Martin Schmidt, associate provost and professor at MIT; James Manyika, a Brookings nonresident senior fellow; and Rebecca Bagley, president and CEO of NorTech.
Muro leads advanced industry/next economy work at Brookings and has focused on the need for the United States, largely through cities and metro areas, to construct a more innovative and productive, and opportunity-rich economy. Muro has written extensively about manufacturing competitiveness with a focus on the local and regional angles.
Manyika, who is also a senior partner with McKinsey & Company, co-authored a report "Manufacturing the future: The next era of global growth and innovation" that reviews the state of manufacturing globally and its contribution to the global economy.
Full event video, audio, clips and a transcript can be found on the event's web page.
Also, get audio and highlights from a recent manufacturing-related event, "Innovating American Manufacturing: New Policies for a Stronger Economic Future."