Last week's early-morning police raid on a group of people occupying a park in Istanbul has spread into a nationwide protest with calls for the resignation of the Turkish prime minister Recep Tayyip Erdoğan.
The group was protesting a shopping-center construction project near Taksim Square in the central city. The tree-lined precinct known as Gezi Park has long been popular among the public and considered an oasis in a city otherwise increasingly overwhelmed by skyscrapers, large shopping centers and concrete buildings. In 2011, the city opened the way for the park to be replaced with a shopping center in the form of reconstructed early-nineteenth-century Ottoman army barracks.
Erdoğan has been a staunch and unyielding defender of the project at a time of growing opposition. At a first glance, the demonstrations and the riots appear to have been sparked by a longstanding local opposition, which regards tree cutting as the first step towards the realization of the shopping center. Yet, there is much more to this outburst of anger and opposition across the country than just a determination to save rows of majestic trees. These protests, therefore, beg the old quo vadis question: Where is Turkey going?
Read the full article at The National Interest »
Author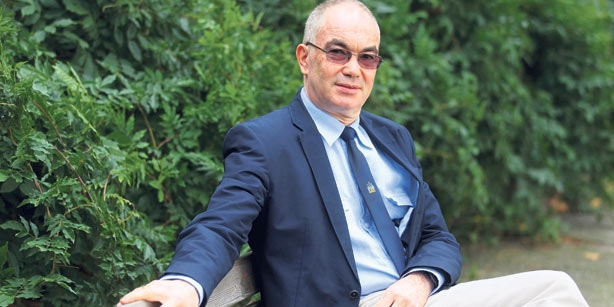 More
The likelihood of Trump pressuring the [Saudi] king to rein in his son was always a risky bet, given the degree to which this administration has invested in the relationship. Thus far, Trump's reaction has been consistent with his handling of other policy challenges: punt to Congress.
Erdogan's ultimate aim is inflicting maximum damage on MBS, which entails either removing him completely or at least reducing his control over foreign policy. As there are limits to what Turkey can achieve alone, Ankara presumably hopes that Trump and/or the Saudi king will take action.
I think [President Erdoğan] shared some details [about the killing of Saudi journalist Jamal Khashoggi in his speech to the Turkish parliament] which certainly gave high-level cover to a lot of the information that Turkish officials had been leaking to the press... Erdoğan was very deferential to King Salman in his remarks, and I think in his ideal world, King Salman would either remove [Crown Prince Mohammad bin Salman] from a position of authority or at minimum remove his control over foreign policy... Secondarily, it was directed at the Trump administration. Presumably, [CIA Director Gina Haspel] is getting more detailed information from the Turks, and I think Erdoğan is going to be looking to the U.S. to put pressure on Saudi to try to limit the Crown Prince's control over foreign policy.