Settle into your holiday break with a cozy fire and a Brookings Institution Press best seller.
As 2016 comes to a close, we wanted to share with our readers which books made the most impact over the past year. There is something for everyone on this list: marijuana policy, the presidency, the Olympics, Cuba, China, and a lot more.
For other great holiday gift ideas, check out our annual holiday bundles, which include three discounted books and a free Brookings tote bag.
In "Marijuana: A Short History," author John Hudak takes readers from "Reefer Madness" to legal purchase at the corner store. Listen to an interview he did with NPR's Fresh Air to learn more.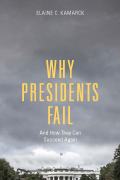 In an unprecedented election cycle, "Why Presidents Fail and How They Can Succeed Again" by Elaine C. Kamarck could not have been more timely. The Washington Post lists it as one of the four books that the president-elect should read before entering office.
"Against the Death Penalty" features Justice Stephen Breyer's landmark 2015 dissent edited and annotated by John Bessler. An interactive explores the case, Glossip v. Gross, that led Justice Breyer to deem the death penalty "likely unconstitutional."
In "Megachange: Economic Disruption, Political Upheaval, and Social Strife in the 21st Century," Darrell M. West explores the impact of big changes that are occurring more rapidly than ever before. He explores the five megachanges that could transform the world.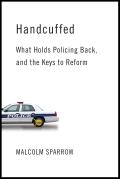 In "Handcuffed: What Holds Policing Back, and the Keys to Reform," Malcolm K. Sparrow explores where community and problem-solving policing went wrong, and how to fix it. Read a review in the New York Times.
You may remember this title on last year's best-seller list. In an updated and expanded edition of "Circus Maximus: The Economic Gamble Behind Hosting the Olympics and the World Cup," author Andrew Zimbalist discusses the Boston2024 bid and the scandal that rocked FIFA earlier in the year. Read an excerpt.
Richard Feinberg's "Open for Business: Building the New Cuban Economy" offered an expert's perspective on the emerging Cuban economy. Read a review in Foreign Affairs.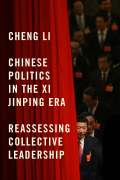 "Chinese Politics in the Xi Jinping Era: Reassessing Collective Leadership" by Cheng Li explores how the structure and dynamics party leadership in China have evolved since the late 1990s, and since Xi Jinping became general secretary of the Chinese Communist Party in 2012. He explores the themes from his book in an interview on the Brookings Cafeteria podcast.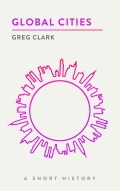 "Global Cities: A Short History" by Greg Clark is a concise and comprehensive look into how global cities came to be, and what their future holds. Read an excerpt here.
"BP Blowout: Inside the Gulf Oil Disaster" by Daniel Jacobs looked at the Deepwater Horizon spill and its effects six years later. Read an excerpt.