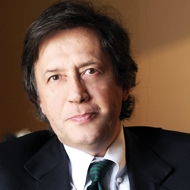 Fritz Stern Chair on Germany and trans-Atlantic Relations
[Public broadcasting in Germany] started off as a means of democratic reeducation and rerooting political pluralism in Germany, and then morphed into a means of preventing new forms of disinformation or propaganda, particularly from the East.
Managing China's rise will require using our considerable trade, technological and regulatory leverage to delineate clearer red lines. That is where Merkel has been overtaken by shifts in expert and also public opinion.
I believe there is no going back to the world before Trump – because too much has changed. And yet we need good bilateral relations because we need one another when it comes to all major issues.