In recent months, the regions surrounding the South Caucasus have been beset by new instability and conflict. The tenuous ceasefire in Ukraine is barely holding, but Russia shows no intention of withdrawing from its annexation of Crimea despite the West's punitive sanctions. Chaos and violence reign in Syria and unrest has increased in Iraq and Libya. The conflicts have drawn thousands of Islamist fighters out of the North Caucasus and elsewhere to join the Islamic State in Syria while triggering enormous outflows of migrants and refugees to Turkey and beyond.
Against such a regional backdrop, the South Caucasus –consisting of three post-Soviet states of Armenia, Azerbaijan, and Georgia – might seem like an instance of relative stability, albeit a precariously fragile one. The conflict persists between Azerbaijan and Armenia over the Nagorno Karabakh region and adjacent territories with intractable differences between the sides that are still far from resolution. Of even deeper concern, the periodic flare-ups of violence along the "line of contact" in Nagorno Karabakh and along the Armenian-Azerbaijani border have reached levels unseen since the signing of the ceasefire in 1994, with greater casualties and the use of heavy military equipment, including tanks.
Experts familiar with the conflict regularly express fears over the growing risk that miscalculations could ignite another full-fledged war not by design but accident.[1] In Georgia tensions have grown amid reports that Russia is unilaterally redrawing the borders of the breakaway republics of South Ossetia and Abkhazia through a process "creeping annexations." [2] Many Georgians see Russia's aggression in Eastern Ukraine as an extension of the 2008 Russia-Georgia war and openly worry of a Ukraine-like fate for them. Lastly, with the region wedged between Turkey and Russia, the South Caucasus may fall victim to the face-off between the two powers over Turkey's downing of a Russian fighter jet in late November, 2015. [3]
The problems of the South Caucasus are linked to the security crises occurring to the north and south of the region, but they are of a much different nature and scale. Although violence still erupts periodically in the South Caucasus, civilian deaths are rare. Even with over a million refugees and internally displaced persons in the South Caucasus, the magnitude of the displacement has never been close to the massive uprooting of people currently taking place in the Middle East. The US State Department estimates that up to 100 Georgians are fighting for Islamist organizations in Iraq and Syria, and Azerbaijan also faces problems with radicalization. However, while the region may increasingly become a transit route for Syria-bound foreign fighters, the South Caucasus is not a traditional incubator of radicalism. Furthermore, the South Caucasus has not suffered from the same economic deterioration experienced by its neighbors. Against the odds, the economies of the three countries of the South Caucasus have continued to grow at around 3.5 percent during the last two years. [4]
Regional economic integration is often advocated as a policy for promoting economic growth, but also for stability and peace. The various European integration mechanisms, and the European Union itself, are frequently cited as prime examples of this approach. The South Caucasus, however, is one of the least integrated regions of its size in the world and lacks any formal institutions to support intra-regional economic and political development as means to achieve greater security, peace, and prosperity. [5] If anything, the countries of the region have very different external economic, political, and security orientations. Georgia is deeply oriented towards the West, aspires to become a member of NATO and has had a Deep and Comprehensive Free Trade Agreement (DCFTA) with the EU since 2014. Armenia has close relations with Russia and dropped its association negotiations with the EU in September, 2013, announcing instead its decision to join the Eurasian Union. Azerbaijan, on the other hand, has tried to maintain a calculated distance from both Russia and the West by following a "multi-vector" policy. However, domestic political developments, tense rhetoric, and numerous human right violations are increasingly straining Azerbaijan's relations with the West. The fall in energy prices has forced the local currency to lose significant value, leading to concerns about the vulnerability of Azerbaijan's economy. [6] These developments may well strain Azerbaijan's ability to pursue its traditional policy of balanced relations between Russia and the West.
Given the instability confronting the South Caucasus on several sides, the region now appears to be at a watershed moment, with its future trajectory in question. If the three states are able to keep out the spreading disorder and violence on their peripheries, it will likely require greater regional integration, which could ultimately lead to progress in resolving the long-standing conflicts that have crippled the area for decades. On the other hand, if the three countries once again take on their traditional roles as battlegrounds at the crossroads of empires, their foreign policy orientations and allegiances to opposing global powers will be tested, likely splintering the region even further.
---
[1] For a detailed assessment of these violations and concerns about escalation see: Escalation of violence in Nagorno-Karabakh and the other occupied territories of Azerbaijan, Council of Europe, Parliamentary Assembly Report, Doc. 13930, December 11, 2015. Available at: http://assembly.coe.int/nw/xml/XRef/X2HXref-ViewPDF.asp?FileID= 22255&lang=en. 
[2] Georgian FM Fears Russia's "Creeping Annexation" of Breakaway Regions, February 27, 2015. Available at: http://www.novinite.com/articles/166881/ Georgian+FM+Fears+Russia's+%E2%80%9CCreeping+Annexaion%E2%80%9 D+of+Breakaway+Regions#sthash.c1pPxodp.dpuf. 
[3] Richard Giragosian, Resurgent Russia takes on tenacious Turkey. Al-Jazeera, December 9, 2015. Available at: http://www.aljazeera.com/indepth/opinion/2015 /12/resurgent-russia-takes-tenacious-turkey-151209071618920.html. 
[4] Calculated from the World Bank. Available at: http://data.worldbank.org/ indicator/NY.GDP.MKTP.KD.ZG. 
[5] The South Caucasus between Integration and Fragmentation. Baku: SAM, and Brussels: EPC, May 2015, pp. 9-10. Available at: http://www.epc.eu/pub_details. php?cat_id=1&pub_id=5598. 
[6] Jack Farchy, Azerbaijani manat collapses after government abandons dollar peg. Financial Times, December 21, 2015. 
This is an excerpt from a piece that was originally published in Spectrum: Center for Strategic Analysis.
Authors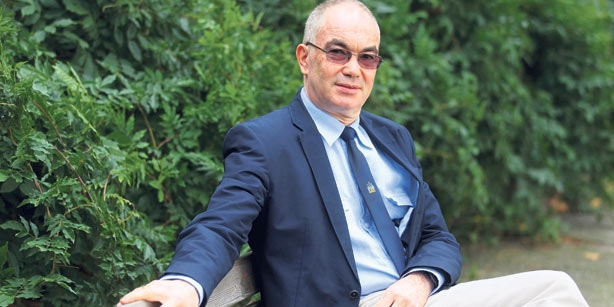 More
Power abhors a vacuum, and in the absence of strong U.S. leadership on Syria, Russia and Iran have been more than happy to move in. It's a measure of just how much they've come to dominate the conflict that they'll be the only major foreign powers at the summit. The White House has largely washed its hands of Syria. But with Iran entrenched in Damascus, and the Islamic State biding its time in the far countryside, it's likely only a matter of time before our hands are dirtied again. When that happens we'll likely look at these negotiations as a lost opportunity.