Editor's note: This policy brief on the impact of Syria's worsening humanitarian crisis on Turkey is based on research conducted during a joint Brookings Institution and USAK seminar and research trip to the Turkish-Syrian border region in October 2013.
 
On April 29, 2011, the first Syrian refugees crossed the border into Turkey. Two years later, the country hosts some 600,000 Syrian refugees—200,000 of them living in 21 refugee camps with an additional 400,000 living outside of the camps. According to United Nations estimates, Turkey will be home to one million Syrians by the end of 2013. Syrians have fled to Turkey in search of safety from a horrific conflict, leaving behind loved ones, jobs and property. 
When the Turkish government opened its borders to Syrian refugees, immediately extending assistance to them and temporary protection a few months later, the expectation was that the crisis in Syria would be resolved fairly quickly and that the refugees would soon return home. Instead the crisis in Syria has not only lasted far longer than anticipated, but has escalated, bringing with it widespread destruction and displacement. 
As the conflict intensifies – with no end in sight – and as the resources of the Turkish government and society are stretched thin, questions arise about the limits of Turkey's hospitality. The continued deterioration of the situation inside Syria is putting enormous pressure on Turkey's ability to manage the refugee situation within its borders as well as its capacity to ensure the continued flow of humanitarian assistance into Syria. 
There are five major challenges currently facing Turkey in responding to the Syrian crisis:
Sustaining the Turkish response to an ever-growing number of refugees

Mobilizing international solidarity to support the state's efforts

Effectively implementing Turkey's innovative "zero point delivery policy"

Addressing security issues resulting from both the violence in Syria and presence of an ever-increasing number of Syrian refugees in Turkey

Recognizing that humanitarian action cannot take the place of political action to resolve the broader crisis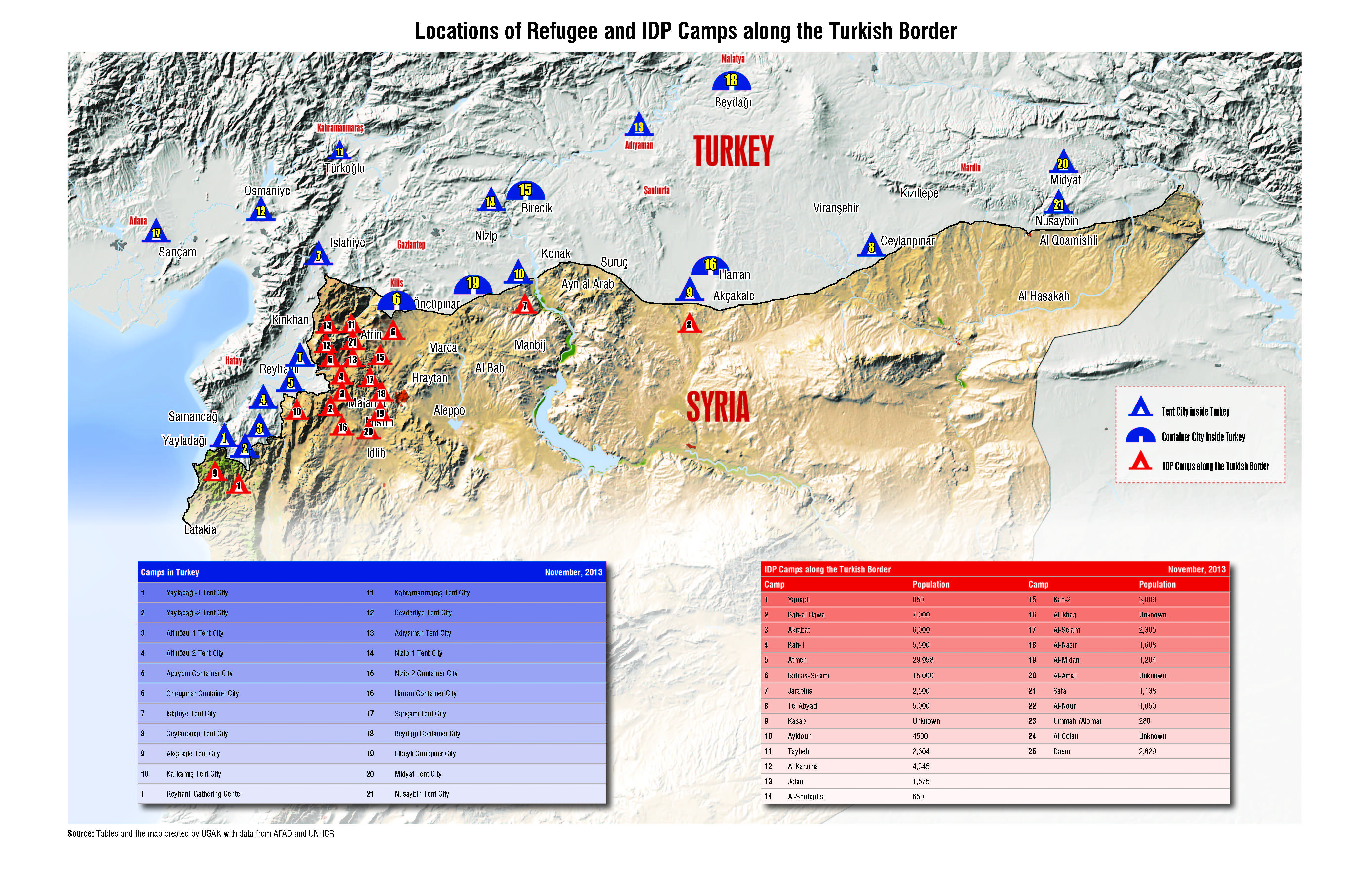 [Trump has] given Iran the moral high ground and that is an exceptionally difficult thing to do given the history and reality of Iran's misdeeds at home and in the region. It's just malpractice on the part of an American president.
The way the Trump administration is moving forward [with its Iran policy] is just so hostile to all aspects of Iran that it's unlikely to produce any traction with the Iranian people or to encourage divisions within the system.
The intent of [any U.S. action] to do with the IRGC is basically to cast a very broad shadow over sectors of the Iranian economy and exacerbate the compliance nightmare for foreign businesses that may be considering trade and investment with Iran.