Criminal justice reform and racial equity have emerged as the central issues in the national conversation around cannabis policy. As states pass cannabis reform laws, modify their existing laws, and as Congress engages the issue in a more comprehensive way, efforts to reverse the War on Drugs and its effects have expanded significantly. In the Democratic Party, that conversation has been transformational, as police reform, racial justice, opportunity, equity and equality, and decarceration have become top-tier issues.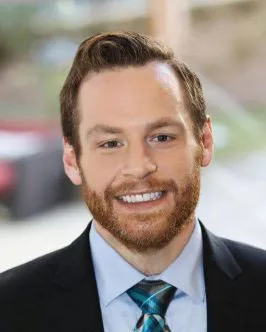 Former Brookings Expert
Director of the Office of Cannabis Policy -
Maine Department of Administrative and Financial Services
As the Biden administration deals with a variety of crises at home and abroad, the coalition of voters who brought him to office—liberals and progressives, people of color, women, young people, college-educated voters, and urban voters—have demanded the president do more on issues of race. Despite commitments to take on those issues, President Biden has distanced himself from full-scale, federal cannabis reform—an issue many voters see as inherently connected to race and justice. That difference of opinion on cannabis could induce significant skepticism among some voters as to the president's seriousness of taking on race.
Committing to federal cannabis legalization would align the president with the more than two-thirds of Americans (and about 80% of Democratic voters); however, that is currently not part of the Biden agenda. This paper lays out a series of unilateral policy actions the Biden administration can take to advance the causes of justice and equity and help reverse some of the disastrous effects of the War on Drugs.
The racial justice argument for cannabis legalization
Connecting cannabis to issues of race and justice is not difficult. Despite usage rates between whites and non-whites being at parity, people of color are much more likely to be arrested for a cannabis-related offense. A 2020 report from the ACLU shows that Black Americans are 3.64 times more likely to be arrested for a cannabis-related offense than white Americans. Those racial disparities are meaningful on their own but are particularly alarming in the context of how many drug arrests occur each year. Between 2018 and 2019, for example, data compiled by the FBI show that there were more than 1.2 million cannabis arrests across the United States.
And while in states where cannabis has been legalized, there have been significant drops in the number of cannabis arrests, racial disparities in arrest rates endure. Per the ACLU, among states that legalized by 2018, Black Americans were 2.2 times more likely to be arrested for cannabis in 2010, and that figure only dropped to 1.72 times in 2018. While legalization significantly reduces the magnitude of cannabis arrests, racial disparities in cannabis enforcement are institutionalized and affect every state.
The racialization of cannabis enforcement was not accidental. The entire foundation of the War on Drugs was built on racial resentment and outgroup targeting by the government. In my 2020 book "Marijuana: A Short History," I trace the history of federal and state efforts to outlaw cannabis as a means of dividing white Americans from racial and political minorities and to remove people of color from society via incarceration. In her groundbreaking 2012 book "The New Jim Crow," Michelle Alexander describes how the use of mass incarceration that disproportionately impacts people of color in the United States has been used to dilute voting rights, economic achievement, wealth building, and educational attainment. And work by my Brookings Institution colleagues, including Andre Perry, has examined the connection between the criminal justice system in the United States and concepts of economic inequity, including the racial wealth gap.
Cannabis policy in the United States was designed and has been implemented to harm communities of color for generations, and given that intent, it has been a wildly successful policy endeavor. However, many Americans and people from both sides of the political divide see drug policy broadly and cannabis policy specifically for what it is, and that has led to a decades-long effort to step away from drug prohibition and criminalization and find a different policy path forward. In today's policy conversations, that path typically centers on cannabis reform.
Since the early 1990s, support for cannabis legalization has changed dramatically. According to Gallup, in 1992 fewer than 1 in 4 Americans believed legalizing cannabis was a good idea. By 2012, the poll showed nearly half of Americans did. And the most recent polling from Gallup shows that more than 2 out of every 3 Americans now support cannabis legalization. And with the rise of Black Lives Matter and other racial justice movements in the U.S., capped off by months of protests in the summer of 2020 in the wake of George Floyd's murder, more Americans—especially white Americans—are opening their eyes to what Black and brown Americans have known for centuries: The criminal justice system is systemically racist.
"More than 2 out of every 3 Americans now support cannabis legalization."
We also know that when an individual is convicted of a crime, that conviction and criminal record follows him or her around for life. That record can mean missed opportunities for education, employment, promotions, wealth formation, social interactions and networking, home ownership or other access to housing, and more.
"Although a criminal conviction occurs on one day in a person's life, its impact is felt for the remainder of one's days."
As a result, the problems an individual faces compound as each foregone opportunity will be affected by both the conviction and other foregone opportunities. Although a criminal conviction occurs on one day in a person's life, its impact is felt for the remainder of one's days.
The enduring impact is felt disproportionately among younger Americans, males, and Americans of color—and the intersection of all three. Research by Holly Nguyen and Peter Reuter demonstrates that even when controlling for use, 15-19 year-olds and 20-29 year-olds are significantly more likely than Americans over 30 to be arrested for a cannabis offense. Men are significantly more likely than woman to face such an arrest, and finally, controlling for use, Black men and particularly Black men under the age of 30 are significantly more likely than other groups to face a cannabis arrest—a disparity that has increased in the 21st century. Because these charges are more likely to impact people before the age of 30, the lingering effects of that arrest affects a significant period of that person's life, reducing even more opportunities over time.
And the impact of criminal convictions, especially geographically and demographically concentrated convictions, has a horizontal impact on communities. Those convictions impact more than just the people who are arrested. They impact families in direct and indirect ways; incarceration can create struggles and strife in social networks and neighborhood relations. Overcriminalization and mass incarceration becomes a scourge to communities that spreads throughout its fabric and has enduring intergenerational impacts.
Because of this history and contemporary reality, no serious conversation about criminal justice reform, racial justice, and opportunity can be had without a serious reconsideration of our nation's drug laws. And that conversation has been obvious not simply with state-level ballot initiatives, but even in presidential politics. In 2016, both major party presidential candidates publicly supported some form of cannabis reform for the first time in American history. In the 2020 Democratic primary, most candidates powerfully embraced full-scale legalization, including the current Vice President of the United States, Kamala Harris. Even President Biden, as a candidate, endorsed the legalization of medical cannabis, and famously stated, "Nobody should be in jail for smoking marijuana."
However, Joe Biden was the only top-tier 2020 Democratic presidential candidate to eschew full scale legalization. And looking at the first six months of his administration, it appears that he has not changed his mind. Although he has placed cannabis reform supporters into his administration including Housing and Urban Development Secretary Marcia Fudge, Health and Human Services Secretary Xavier Becerra, and Transportation Secretary Pete Buttigieg, the White House position has not changed.
Might the president flip on this issue in the way President Obama switched his position to embrace marriage equality? That is possible. Like on the issue of marriage equality, much of the country and a large percentage of Democrats already support the idea of cannabis reform. However, President Biden's background and the obvious political opportunity he has already had to align himself with a supermajority of Americans on this issue make it unlikely that change will happen.
So, if full scale legalization is not going to be part of the president's agenda for at least the next three and a half years, is there any chance to address some of the issues related to cannabis and race? Absolutely. The remainder of this paper lays out a five-point plan that the administration can implement unilaterally to improve opportunity, equity, and justice even for a president who opposes full-scale federal legalization.
A cannabis-centered plan for opportunity, equity, and justice
1) A powerful national apology for the War on Drugs
Americans who are demanding justice are also demanding action, and the Biden administration must act in a variety of ways to meet the expectations of those who voted for him and those who did not. However, there is also an important role for moral leadership in the drug policy conversation. Mr. Biden should issue a presidential proclamation that apologizes for the War on Drugs and the U.S. government's role in perpetrating it at home and around the world. This proclamation should include a recognition that racism and other forms of bias served as the foundation for the War on Drugs and that systemic racism became and remains a central part of its enforcement.
This proclamation will be about more than just cannabis offenses, as the War on Drugs expanded far beyond that substance. We know that racial biases in drug enforcement are not unique to cannabis. And it is clear there are biases throughout the criminal justice system regarding how defendants of color are treated relative to their white peers.
At the same time, a proclamation of this nature should be personal one. As a senator, Mr. Biden played a significant role in maintaining, funding, and expanding the War on Drugs in a variety of ways. While he has publicly discussed his own regrets about participation in some efforts, such as drafting the 1994 Crime Bill, he has not done so in a significant way as president. His history on these issues would make a formal apology-by-proclamation all that more powerful, as he apologizes on behalf of the nation, the government, the elected officials who for more than a century propelled such as a system, and for himself and his role in it.
2) A presidential commission to study federal legalization
One challenge many opponents or skeptics of legalization have is that they lack a thorough understanding of the broader issue of cannabis, the extent of the harms prohibition has had on specific communities, and the impact of legalization in the states that have reformed their laws. While for many cannabis reform supporters, the idea of a presidential commission may be unappealing, there are a several reasons why it could be beneficial.
First, if President Biden is truly a legalization skeptic, reform supporters who believe the choice to legalize is a no-brainer should embrace the opportunity for the president to be more deeply informed. If they are confident that a full explication of the pros and cons of cannabis reform will push people in their direction, President Biden can serve as a very important audience of one. His obvious discomfort in discussing the issue on the campaign trail in 2019 and 2020 likely shows that he has not fully studied the issue. A presidential commission can help fix that knowledge gap.
Second, such a commission would be historic in nature. Previous presidential commissions on cannabis specifically or drug policy broadly often recommended the government reform its laws in some manner, but ultimately fell on deaf ears from the presidents who commissioned them. A president who is more open to the true findings of a report could transform the government's approach to the issue more broadly.
Third, a commission of this kind would naturally be bipartisan in nature, a quality Mr. Biden has already demonstrated he wants to see in policy making. Democrats and Republicans have united around the idea that drug prohibition is a failed policy and some other alternative must be the way forward. That bipartisan agreement extends from the grassroots of everyday American voters to state legislatures to governors' mansions to the United States Congress. Although some may disagree on exactly what a post-prohibition world would and should look like, the point of a commission is to work through those precise questions and find common ground.
Finally, federal legalization will not be easy. It will not function as a simple on or off switch—just ask any state official in a jurisdiction that has taken that step. There will need to be extensive conversations and hundreds of decisions made as to the details of federal cannabis legalization. It is an area of policy that will affect agriculture, trade, transportation, taxation, criminal justice, the environment, small business funding, banking, international relations, labor policy, and much more. The federal government has not taken a serious step—in the executive or legislative branches—toward working through the complexities of what legalization would take. One can look at the challenges faced by the agriculture department in legalizing hemp (without first doing sufficient planning work) to understand what cannabis could face. It is critical that such advance work is done before legalization comes to fruition, and a presidential commission can achieve exactly that.
3) A joint pardon ceremony between the White House and governors
An important part of the cannabis reform conversation engages restorative justice. Some states that have reformed their cannabis laws have built restorative justice provisions into the law, through the ability for those with low-level cannabis convictions to petition for their records to be expunged, automatic expungement to occur, or for governors to use the pardon power to advance that cause.
Expungement is a critical first step in helping right some of the wrongs from the War on Drugs, particularly for the geographic and demographic communities that were targeted. Many national cannabis reform organizations have called on President Biden to use the pardon power to achieve just that. And while that effort is an important one, it is incomplete. The vast majority of cannabis arrests happen at the state or local level—not the federal level. Typically, most federal cannabis arrests are for much more serious crimes such as trafficking, and not for the low-level offenses often targeted through restorative justice efforts.
For example, in 2019 while there were 545,000 cannabis offenses charged in the United States, the federal government was involved in a fraction of them. That year the FBI charged only 5,350 individuals with a top-line charge for any drug offense—not just cannabis. For the Bureau of Alcohol, Tobacco, Firearms and Explosives in 2019, that number was 1,109. Yes, over the course of decades there will be some number of individuals who would qualify for a pardon of low-level, federal cannabis charges. However, the reality is that the FBI is not arresting people for only having a joint; those charges are most often transferred to and handled by state and local law enforcement.
The optics of a presidential pardon ceremony for federal, low-level cannabis offenders would be a powerful one; however, President Biden can make that image more powerful and the policy more impactful by coordinating with governors to do the same. Because criminal justice reform has bipartisan support throughout the country, the president could likely find multiple governors from both parties who wield the pardon power and are willing to use it to recognize and deal with the war on cannabis.1
This effort would have the potential to impact hundreds of thousands more individuals than the president could alone. Such a ceremony would also signal the importance of intergovernmental cooperation and leadership on issues of restorative justice. As I have written elsewhere, on a technical and implementation note, the pandemic has normalized the coordination of events remotely, which would be necessary as many governors are constitutionally prohibited from exercising executive powers outside of the state borders. Thus, a Zoom-type meeting with President Biden in the Oval Office and governors in their respective statehouses all working to help people start their lives fresh without the burden of a past cannabis conviction would significantly advance the cause of justice.
4) Expand funding to improve state capacity around restorative justice
As restorative justice programs have advanced in states and cities around the country, advocates and government officials are encountering a common challenge. Not every state record keeping system is ready for restorative justice efforts. Many criminal conviction records, especially ones from decades in the past, are not digitized and in jurisdictions where record expungement is intended to be automatic or where those convicted must petition for their expungement, the process can be slowed dramatically by a paper records system.
Illinois provides an important case study for this challenge. When the state legalized cannabis in 2019, part of the new law included an automatic expungement provision for low-level, non-violent cannabis offenders, and Governor J.B. Pritzker was committed to using his pardon power as needed. The officials implementing these provisions recognized the paper-based system for criminal conviction record keeping presented an enormous burden. Some jurisdictions, like Chicago's Cook County, teamed up with private firms like Code for America to successfully digitize and make searchable these records.
The state of Illinois and Cook County are not alone. Many jurisdictions around the country face this challenge, and it is one that is likely to bubble to the surface when a broad effort toward implementing restorative justice takes place.
To ameliorate this challenge and bring the record-keeping aspect of the criminal justice system into the 21st century, the president should call on Congress to create a funding program that will help subsidize jurisdictions' efforts to digitize their records. That funding could be fully covered by federal monies or it could be used as seed money to partner with private organizations and companies committed to restorative justice and racial equity. Provisions could be included in such a program that makes restorative justice efforts part of the criteria for receiving the funding. Such funding could be structured so that a jurisdiction could apply for a portion of a digitization effort to be subsidized, but that the complete cost would be covered by federal funds if the jurisdiction passes legislation, or the governor commits to restorative justice for low-level cannabis convictions.2
Finally, as my colleague Makada Henry-Nickie and I note elsewhere, any effort to digitize criminal justice records must also be done with the proper privacy and security protections to ensure that those records, prior to or after expungement cannot find their way to the public sphere. It is the obligation of the federal government to put standards in place by which state criminal justice agencies must implement in order to be eligible for the subsidization of record digitization. States across the country from Illinois to New York to recently legalized Virginia have put into effect programs that include record expungement, including automatic expungement. Each state has recognized that challenges both in terms of time and resources needed for those programs to maximum effect, particularly without broader guidance regarding best practices.
As in the Illinois case and as has happened with other states, such a record digitization program provides an opportunity to expand programming that teaches individuals digital skills. Such opportunities and training can be targeted to specific communities hit hardest by the War on Drugs, and in many cases engage with those individuals who will be directly impacted by record expungement. It provides an ideal setting to use a bureaucratic challenge as an opportunity to create multiple policy benefits to assist those who often times are cast aside by society.
5) A Superfund program to clean up the disaster of cannabis enforcement
One important aspect of cannabis reform and its connection to restorative justice and racial equity involves investment in communities. As states like Illinois, New York, and New Jersey have reformed their cannabis laws, they have put center stage the importance of reinvesting in the communities hit hardest by the War on Drugs. Even efforts in Congress such as Sen. Cory Booker's (D-N.J.) Marijuana Justice Act and the bicameral Marijuana, Opportunity, Reinvestment, and Expungement (MORE) Act seek to use funds to be targeted to communities that were harmed by the War on Drugs.
"One important aspect of cannabis reform and its connection to restorative justice and racial equity involves investment in communities."
This effort is a critical one. As I mentioned above, cannabis enforcement, especially that which is geographically and demographically concentrated, creates an ongoing cycle of crises and reduced opportunities for those who are convicted. In many cases, even those who are arrested and not convicted still face institutionalized barriers to specific opportunities that compound over time. Record expungement is an important step in the right direction toward helping these individuals. However, as I often note, record expungement fixes one day in a person's life—the day he or she is convicted of a crime; it does not fix all of the subsequent days in which economic, financial, social, and community hardships manifest.
At the same time, overcriminalization of cannabis that is concentrated in specific communities has broad impacts on individuals beyond those facing charges. That reality is paired with decades of government policies that were either designed with racist intent or had very demonstrable effects that left communities of color woefully underfunded, relative to white communities. That situation happens in every corner of the nation and endures today.
In order to reverse the effects of the War on Drugs, legalization and expungement are just parts of an ongoing community rehabilitation process that must be comprehensive in nature and targeted to areas facing the most need. In many ways, this mirrors environmental challenges in the 1970s.
"Now, our communities are facing a significant crisis as a result of another historical, largely unchecked scourge: a systemically racist criminal justice system."
In the 1970s, the government recognized that some communities and sites within communities were facing significant environmental challenges due to years of neglect, and these issues were not easily fixed by residents or municipalities themselves. Now, our communities are facing a significant crisis as a result of another historical, largely unchecked scourge: a systemically racist criminal justice system.
I propose a system loosely modeled on the Superfund program for environmental cleanup to identify areas in need of assistance and then target site-specific resources to clean up the problem over a period of time. The Superfund program was created from a law passed in 1980 that charged EPA to conduct investigations into the illegal and harmful release of environmental hazards, often into land and water. An investigation would be launched that would seek to identify the presence and extent of an environmental hazard, seek to identify those responsible for the hazardous site (often, private entities), fine those responsible and use that funding to decontaminate an area. Effectively the program identified a place in which years or decades of bad behaviors and neglect led to significant public health and public safety problems.
In the context of drug policy, years of racially discriminatory and targeted enforcement has not created an environmental disaster, but a disaster of economic and physical infrastructure. And just like the rehabilitation the federal government understood was necessary for Superfund sites, so too should the administration recognize a need for rehabilitation in these targeted communities.
There exist other ideas at a smaller scale in states to identify such communities. As mentioned before Illinois' legalization program sought to fund community reinvestment in what are called "Disproportionately Impacted Areas." Those areas are ones in which the War on Drugs was waged the fiercest and were damaged. In previous work, Henry-Nickie and I argue that a program could be modeled similar to the Obama-era Opportunity Zones program that identified specific community needs and facilitated support via tax incentives accordingly.
I propose that the Justice Department, in conjunction with other relevant agencies, create a program to identify "Drug War Affected Communities" (DWACs) and designate them as such. A request for such designation can come from the Justice Department itself, state or local governments, community nonprofits, faith-based organizations, etc.
First, DWACs must be localized by census tract or a set of tracts, rather than designating entire cities, which may include neighborhoods that should be eligible and those that should not be eligible. Second, DWACs must demonstrate current and/or historical cannabis enforcement at significant levels. This provision recognizes that in states that legalize or decriminalize cannabis or in places where law enforcement leaders informally use enforcement discretion, current cannabis enforcement may have plummeted, but the damage was already done before those recent policy changes.
Third, DWACs must demonstrate systematic racial and/or ethnic disparities in arrest rates, relative to other communities or within the communities themselves. Fourth, DWACs must maintain significant populations of people of color and community demographics as they did during periods of racial disparities in enforcement. This provision is essential to account for gentrification that has happened in many major U.S. cities, dramatically transforming neighborhood's demographics in a relatively short period of time. The program must ensure that the communities most in need of such support are the ones getting it.
Once DWAC designation is granted, the community will be eligible for additional federal funding that will help rehabilitate the economy in a variety of ways. Unlike programs like Opportunity Zones that focused solely on tax incentives to spur investment, the DWAC program, like the Superfund program, would focus on direct funding to support communities or funding that can be used to match state and local program funding. The obvious challenge here involves identifying funding for such an effort. One step the administration should take is to charge the Office of Management and Budget (OMB) with identifying any federal program related to economic development, education, infrastructure, housing, workforce development, etc. in which agency discretion exists to adjust the criteria for eligibility. In every situation in which that discretion exists, the agency should use the administrative authority to include DWAC status as a criterion for initial eligibility and, if possible, for additional funding within the program.
This use of executive authority will be imperfect. Not every program includes statutory provisions that grant the type of flexibility necessary to expand eligibility in that way. However, there will be some subset of programs in which it is achievable, and in each case, funding could be diverted to begin addressing the harms of the War on Drugs. And although such an effort will not require congressional action, it will also not increase outlays for a program. Instead it will just adjust the manner in which funding is distributed.
Next, as Henry-Nickie and I propose in previous work, any community reinvestment funding should be targeted to the types of programs that will best serve an individual community. While the War on Drugs certainly affected cities in very similar ways, there are likely significantly varied needs from place to place. State and local policy, private investment, faith-based efforts, and other community-specific interventions can mean that certain communities may be more in need of workforce development and housing assistance funds, while another may see funding better spent on health care facilities and schools. Part of the DWAC designation request should also include a space for communities to advocate for themselves and design and prioritize the types of community development funding that will best serve their needs.
The worst model—other than doing nothing—would be for the federal government to believe a one size fits all model of development is the ideal. Both in practice and for community engagement, self-advocacy must be part of process toward rehabilitation from the War on Drugs. Just like with the Superfund program, each environmental hazard site had its own unique pollutants, challenges, community impacts, and needs. The investigations into those sites identified the most efficient ways to deal with those specific environmental and site-specific challenges. The DWAC program must also have that type of precision and flexibility.
"The worst model—other than doing nothing—would be for the federal government to believe a one size fits all model of development is the ideal."
Next, the president should also task OMB with including an evaluation process to understand the efficacy of DWAC designations and the success of funding strategies over time. OMB should also make recommendations as to how best the program should be adjusted and improved to ensure long-term success. That focus on long-term success reflects the need for a long-term program. While this program seeks to reverse economic, education, and labor market challenges, it should not be seen as a short-term stimulus package like the multiple COVID relief packages that Congress passed in 2020 and 2021 or the American Reinvestment and Recovery Act that sought to pull the United States out of the Great Recession. Each of those were viewed as short-term stimulus programs intended to deal with an acute set of economic challenges. The DWAC program is seeking to assist with chronic, ongoing, institutionalized economic challenges. Just as the War on Drugs functioned as a decades-long wrecking ball on communities' opportunity and chance of advancement, the solution to it must be conceptualized as an ongoing, long-term program. And in fact, similar to the Superfund program, some issues or communities may be able to rebound in an expedited way. However, many will take extended periods of time to clean up from the damage done in the past.
The Superfund program has its challenges and its critics, and does not serve as a perfect model for the DWAC program. The Superfund program faced funding challenges, especially in collecting fines from responsible parties. The DWAC program would face challenges in identifying responsible parties for whom funding could be extracted from, although Sen. Booker's Marijuana Justice Act sought to withhold funding from law enforcement agencies that did not correct racial disparities. The latter could not be done unilaterally by a president. Yet, the concept of the government consciously and purposefully identifying a policy disaster and use data and evidence to design a comprehensive, long-term, community-specific plan to make positive changes should guide the design of the DWAC program.
If implemented, the president should also ask Congress both to fund the DWAC program either through a general fund that could then be allocated to specific programs as is reflected by demand or as a program by program appropriation supplemental specifically for DWACs. The president should also ask Congress for agencies to be granted additional discretionary authority to adjust program eligibility specifically for the purposes of the DWAC program. In addition, but not as a substitute, the president could also ask Congress to create tax incentives similar to the Opportunity Zones program to spur targeted economic and community investments that works to reduce the harms of the drug war. However, direct funding is essential for this program to be successful. Surely, in a divided Congress, additional funding for programs that would target these communities as a direct denouncement of this country's history of drug enforcement would be difficult. However, the tools the president currently has at his disposal should be combined with a genuine effort to advance the conversation around racial healing and empowerment in the wake of the War on Drugs.
The benefits of this comprehensive approach to cannabis
While cannabis reform supporters will be disappointed by anything short of full-scale legalization, that is an unlikely goal with the current composition of Congress and Joe Biden as president. However, the five-part plan laid out above offers some immediate and long-term benefits that will even assist policymakers when federal cannabis legalization is realized.
First, the presidential proclamation, legalization study commission, and commitment to restorative justice and addressing the fallout of the drug war will show real moral leadership by a president on the issue of cannabis—leadership that none of Mr. Biden's predecessors showed. That signaling and change in tone from an American president can have significant effects on the broader policy conversation across the country and also around the world. The United States was the leader in the march toward global drug prohibition and many countries are looking to America for a different path forward.
Second, the legalization study commission can help begin the onerous legal, regulatory, and intergovernmental task of reforming cannabis at the national level. It can help engage agencies on the precise issues they will need to deal with, identify potential challenges, consider how communication and coordination will need to happen at all levels of government. By putting even broad recommendations into the public sphere, it will make the job easier once legalization happens.
Third, the use of the bully pulpit to bring leaders together to exercise pardon powers to assist those who were targeted by the War on Drugs and whose lives and futures were upended by the possession of a small amount of cannabis is key to healing. Cannabis record expungement is popular, bipartisan, and has already been successful in multiple states without political or policy consequences. It, combined with efforts to improve criminal justice record digitization, also provides a more meaningful change than would be had by proposals that solely focus on a federal level endeavor.
Fourth, the use of executive authority the help redevelop Drug War Affected Communities is an essential aspect of helping those hurt most significantly by cannabis enforcement. It will help address generations of underinvestment in these communities that have contributed to cycles of poverty, violence, substandard housing, insufficient educational options, and community stagnation.
"The use of executive authority the help redevelop Drug War Affected Communities is an essential aspect of helping those hurt most significantly by cannabis enforcement."
In the process it uses a community-specific program that assists those specifically harmed by mass incarceration, while appreciating that its effects reach far beyond the currently and formerly incarcerated.
Finally, the DWAC program will provide an existing policy infrastructure that is targeted to the at-need populations that can be supported with more significant funding post-legalization. When cannabis sales tax revenue begins flowing into the Treasury (an almost certain part of federal legalization), some portion of those monies can be used in a proven, effective program. The MORE Act calls for a federal cannabis tax and funding to be sent for community reinvestment. The best way to put that funding to work is that have an existing system to distribute it.
Conclusion
President Biden holds less reform-oriented views with regard to cannabis than most other Democrats. His failure to commit to passing federal legalization has left some inside and outside his party in Congress, in the public, and in the cannabis reform community disappointed. However, that position does not mean he cannot make specific cannabis policy changes that can have immediate results and lay the groundwork for more successful legalization policy down the road, especially in the context of racial equity and criminal justice reform.
Mr. Biden's voters, particularly members of the core Democratic base, expect him to do everything in his power to address the serious problems of racial bias and discrimination that plague this country. So, too, do millions of Americans who did not vote for Mr. Biden but who recognize systemic racism is a deeply rooted policy problem in the United States. As those issues have become a core part of the policy conversations in this country, they have also become central to discussions around cannabis. Cannabis reform presents a huge opportunity to help address the racial justice crisis in the United States. More needs to be done than simply reforming cannabis, but a serious racial justice conversation must include it.
Although the current White House is not focused on cannabis and sees it as more of a peripheral issue, nothing could be further from the truth. Cannabis enforcement and its decades of effects have significantly contributed to the issues we now face around race relations, mass incarceration, policing policy, and economic opportunity. A president who is serious about each of those issues must also be serious about cannabis.
Report Produced by Governance Studies
Viewed as a leading, independent voice in the domestic policymaking sphere, the Governance Studies program at Brookings is dedicated to analyzing policy issues, political institutions and processes, and contemporary governance challenges. Our scholarship identifies areas in need of reform and proposes specific solutions to improve governance worldwide, but with a particular emphasis on the United States.
Footnotes
It is important to note that the pardon power is not one that every governor holds. In some states, that power is exercised by pardon boards and the governor does not have a power similar to the president's.
Although Senator Chuck Schumer proposed the Marijuana Freedom and Opportunity Act in the 115th Congress that would help subsidize local expungement efforts, a broader policy focused on the record keeping infrastructure in communities across America is essential for serious restorative justice efforts to be successful, especially in the context of cannabis policy reform.
Acknowledgments:
The Brookings Institution is a nonprofit organization devoted to independent research and policy solutions. Its mission is to conduct high-quality, independent research and, based on that research, to provide innovative, practical recommendations for policymakers and the public. The conclusions and recommendations of any Brookings publication are solely those of its author(s), and do not reflect the views of the Institution, its management, or its other scholars. 
Support for this publication was generously provided in part by the Charles Koch Foundation. The findings, interpretations, and conclusions in this report are not influenced by any donation. Brookings recognizes that the value it provides is in its absolute commitment to quality, independence, and impact. Activities supported by its donors reflect this commitment.