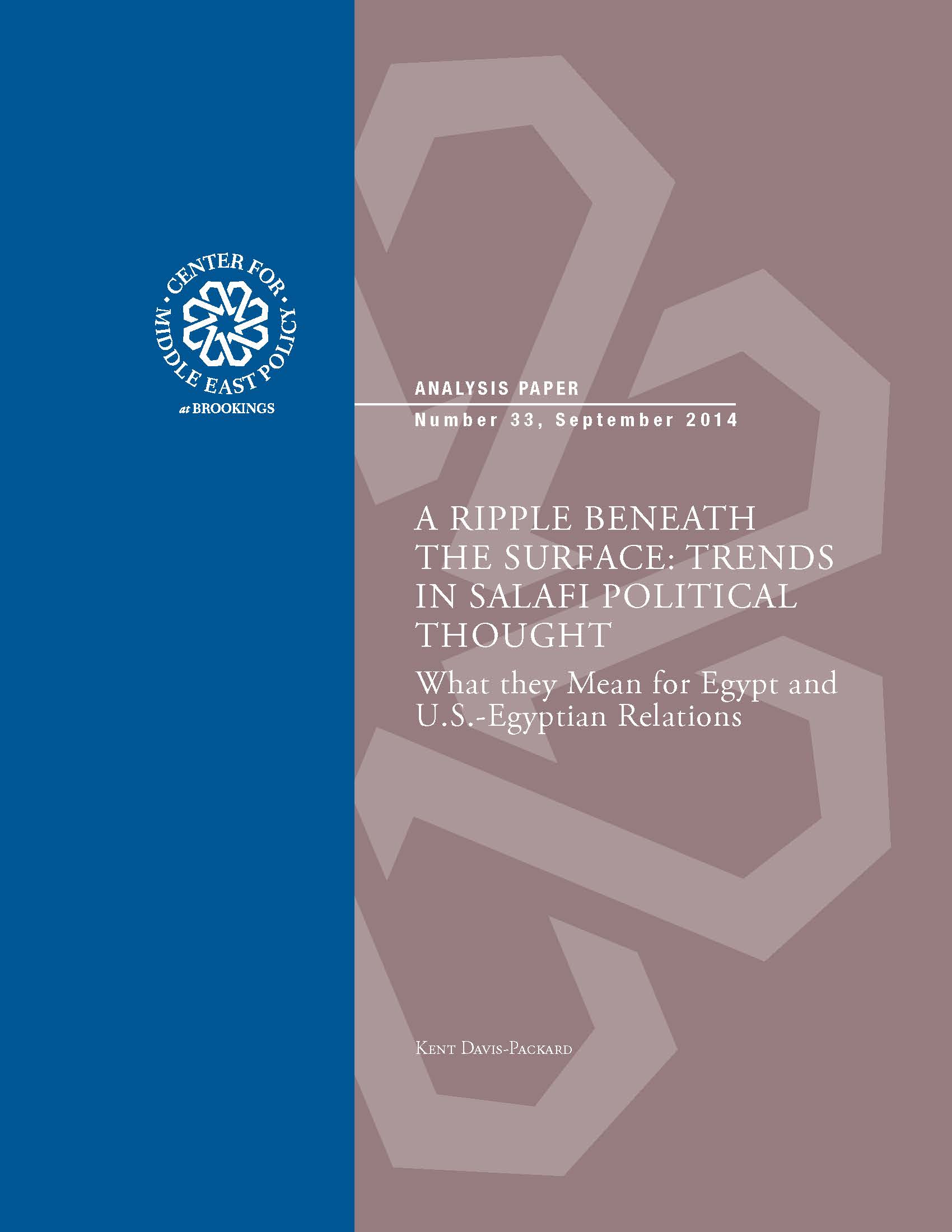 Outside the media's focus on a few select Salafi leaders, rank and file Salafis of Egypt often defy the official platforms of their political and religious leaders. In her new paper, A Ripple Beneath the Surface: Trends in Salafi Political Thought, Kent Davis-Packard exposes an evolution in Salafi thought after their most prominent political party, Nour, supported the ousting of Egypt's Muslim Brotherhood-backed government.
In contrast to Nour's official stance, many Salafis emphasize that aspects of democracy are elements of Islam and call for a form of governance that is neither Brotherhood nor military-dominated. Remarkably, some propose an alternative that aligns with key secular liberal ideals. It this another example of Islamic apologetics, or a sea change in conservative Islamist political thought in Egypt? Although Islamist leaders have in the past disappointed western interlocutors after claiming to embrace liberal ideals, some rank and file Salafis have different motives. Discounting their voices as insincere runs the risk of missing a potential opportunity – in a country where there are so few—to build unity across the Islamist-"secular" divide.
Author
Former Brookings Expert
SAIS Women Lead Coordinator, Visiting Research Associate, Adjunct Professor of Middle East Studies and Global Theory and History -
Johns Hopkins School of Advanced International Studies
Rather than serving as a unifying diplomatic exercise to highlight Iran's troubling regional activities, the [Warsaw] summit primarily highlighted America's diplomatic isolation from its European allies.