On this episode of the Brookings Cafeteria, an expert on housing policy discusses her new book that addresses America's housing challenges and proposes practical changes to make more housing available and affordable for all Americans. Jenny Schuetz is a senior fellow in Brookings Metro and author of the new book, "Fixer-Upper: How to Repair America's Broken Housing Systems," publishing this month by Brookings Institution Press. You can find it on our website, Brookings.edu. She's interviewed by Brookings Press Director Bill Finan.
Follow Brookings podcasts here or on iTunes, send feedback email to BCP@Brookings.edu, and follow us and tweet us at @policypodcasts on Twitter.
The Brookings Cafeteria is part of the Brookings Podcast Network.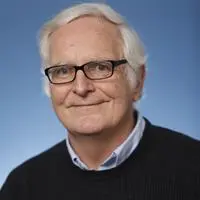 Director -
Brookings Institution Press