Editor's Note: This speech was given at the Conference on Durable Solutions for the Displaced Population: International and National Experiences (Conferencia Soluciones Sostenibles para Población Desplazada), in Bogotá, Colombia May 28-29, 2013.
I am pleased and honored to participate in this conference on solutions to displacement in Colombia.[1] The Brookings Project on Internal Displacement has been working on issues of internal displacement for almost 20 years and is co-directed by the UN Special Rapporteur on the Human Rights of Internally Displaced Persons, a position currently held by Dr. Chaloka Beyani, a professor of international law at the London School of Economics. Although Dr. Beyani has not yet visited Colombia, like his predecessors Francis Deng and Walter Kälin, he is following developments in Colombia quite closely.[2] He asked me to convey to you his strong support for this conference and his fervent hopes that the conference makes tangible progress in finding durable solutions for Colombia's many IDPs.
I have been asked to speak on international experiences in finding solutions for displacement, but before embarking on that task, I want to underline the importance of this particular historic moment. Colombia has been a model for governments of many different countries because of its strong judicial tradition, comprehensive legislation, the very important decisions by the Constitutional Court and now the Ley de Victimas y Restitución or Law on Victims and Land Restitution (Law 1448 of June 2011).[3] We have often cited Colombia as an example when working with other governments who are in the process of developing legislation on internal displacement. We hope to be able to share the experiences of this conference with other governments, international actors and civil society organizations who are seeking solutions for internal displacement in their own contexts.
The main factor in finding support for durable solutions for IDPs is political will. While resources are usually never enough, the importance of political will cannot be underestimated. Colombia today stands out because of its commitment to finding solutions. There are particular difficulties in Colombia because the conflict is not over. Even as we are meeting to find solutions for IDPs, new displacements are occurring. But, we believe that Colombia can continue to be a model for the rest of the world in the way in which it is mobilizing support – both within the country and internationally – for durable solutions.   
What are solutions?  How do we know when displacement ends?
Displacement is a life-changing event. While the often traumatic experience of displacement cannot be undone, IDPs need to be able to resume a normal life by achieving a durable solution. There are three durable solutions to internal displacement:  sustainable reintegration at the place of origin; sustainable local integration in areas of displacement; and sustainable integration in another part of the country.
The Guiding Principles on Internal Displacement stipulate, in Principle 6, that "displacement shall last no longer than required by the circumstances."[4] Drawing on existing international law, the right of internally displaced persons to a durable solution is articulated in Principles 28–30, which spell out the responsibilities of national authorities, and the role of humanitarian and development actors to assist durable solutions. Principle 28 recognizes that the competent authorities have the primary duty and responsibility to establish conditions, as well as provide the means, that allow IDPs to return voluntarily, in safety and with dignity, to their homes or places of habitual residence, or to resettle voluntarily in another part of the country. Leaving IDPs in continued marginalization without the prospect of a durable solution not only violates their rights, but may become an obstacle to long-term peace, stability, and development. 
Building on the Guiding Principles, the IASC Framework on Durable Solutions for Internally Displaced Persons aims to provide guidance – primarily to international and non-governmental actors , but also to governments and IDPs themselves – for achieving durable solutions following internal displacement in the context of armed conflict, situations of generalized violence, violations of human rights and natural or human-made disasters.[5]  
The 2010 Framework on Durable Solutions was developed over a period of several years on the basis of many studies and consultations. A pilot version was issued in 2007 and then revised to reflect the results of field testing. The initiative for the framework came from the Representative of the UN Secretary-General on the Human Rights of Internally Displaced Persons, working in close cooperation with both humanitarian and development agencies. In developing this framework, the first question addressed whether durable solutions should be linked to the cause of the displacement or to the needs of IDPs.  There is often an assumption, for example, that when a conflict ends and a peace agreement is signed that displacement automatically ends. And yet there are many, many cases where the initial cause of displacement no longer exists, and yet IDPs are not able to find durable solutions. The framework is, therefore, based on the needs of IDPs – rather than on resolution of the causes of displacement.
The framework asserts that 'a durable solution is achieved when internally displaced persons no longer have any specific assistance and protection needs that are linked to their displacement and can enjoy their human rights without discrimination on account of their displacement. This means that finding solutions to displacement does not require that IDPs have a certain standard of living or access to services but that they do not face discrimination because of their displacement.
As outlined in the Framework, a number of criteria determine to what extent a durable solution has been achieved. IDPs who have achieved a durable solution will enjoy, without discrimination:
Long-term safety, security and freedom of movement;
An adequate standard of living, including at a minimum access to adequate food, water, housing, health care and basic education;
Access to employment and livelihoods;
Access to effective mechanisms that restore their housing, land and property or provide them with compensation.
Let me make four points with respect to these criteria (which are spelled out in much more detail in the Framework). First is the importance of long-term safety, security and freedom of movement.  People have to be safe and to feel safe in order for a durable solution to be achieved. In order for a decision on solutions to be voluntary, IDPs need to have a genuine choice between alternatives. For example, in Iraq today, there are reports of internally displaced persons returning to their communities not because they think it is safe and the best possible solution, but because their resources are running out or they are being evicted from their temporary homes. In these circumstances, the decision to return is not a voluntary one. Without security in their place of origin, IDPs cannot return. Over and over again, in situations as diverse as Iraq, Sierra Leone and Nepal, the principal impediment to finding solutions for IDPs is security. There are many cases where the presence of armed groups can create a serious obstacle to return, particularly when the armed groups were responsible for the displacement. Walter Kälin, the former Representative of the UN Secretary General on the Human Rights of Internally Displaced Persons, noted that in these cases, it is necessary to either disarm these groups, to integrate them into the post-conflict armed forces, or relocate them to other parts of the country to give returnees a sense of security. Where impunity prevails, whether because of lack of political will to hold those responsible for crimes accountable or because of understaffing of law enforcement personnel, durable solutions for displaced persons are not possible and such impunity may create new tensions, endangering a fragile peace as in Georgia and Bosnia and Herzegovina. This overarching need for security is of particular concern in Colombia, where conflict and violence continue in some parts of the country. 
Secondly, according to the framework, the key criteria are access to employment and effective mechanisms for restitution or compensation for property. Typically issues around restitution and compensation take a long time; IDPs can be considered to have found a durable solution before they have had their land returned, but they must have access to mechanisms for this restitution.  Similarly, IDPs do not have to have found jobs before they can be considered to have found a solution, but they do need to have access to employment and livelihoods and not face discrimination because they were displaced.
Thirdly, the framework asserts that achieving a durable solution is a process rather than a particular end-point.  Both integration into host communities and reintegration into communities of origin take time.  They don't happen on a given day, but, rather, develop over time. While governments and international agencies sometimes want to be able to say 'we can close this file, we don't have IDPs any longer,' in fact the process of attaining a durable solution takes time.
And fourthly, there have been very few efforts to systematically apply these criteria to particular situations to determine whether durable solutions have been achieved. Yet, perhaps it is not possible to come up with quantitative indicators which would apply to very different situations of displacement. Together with the Internal Displacement Monitoring Centre, we organized a research/consultation process on solutions in six countries, with a particular focus on local integration: Burundi, Colombia, Georgia, Serbia, South Sudan, and Uganda.[6] There were major differences between these cases. In Burundi, 90 percent of the IDPs (who had been displaced for 17 or so years) wanted to integrate locally but the major impediment was security of tenure. They were afraid to return to their homes because of fears of their neighbors but were afraid of being evicted from their homes in their new settlements. In contrast, over 90 percent of Ugandan IDPs who had been displaced for 5-10 years, wanted to return home. The strong ties to their land meant that it was almost inconceivable for most to envision another solution. In both Georgia and Serbia (displaced Kosovar Serbs), there was no possibility of return because of political reasons, but governments were reluctant to support local integration because it was seen as abandoning hope of reclaiming territory. The possibility of integration as an 'interim solution' was actively discussed.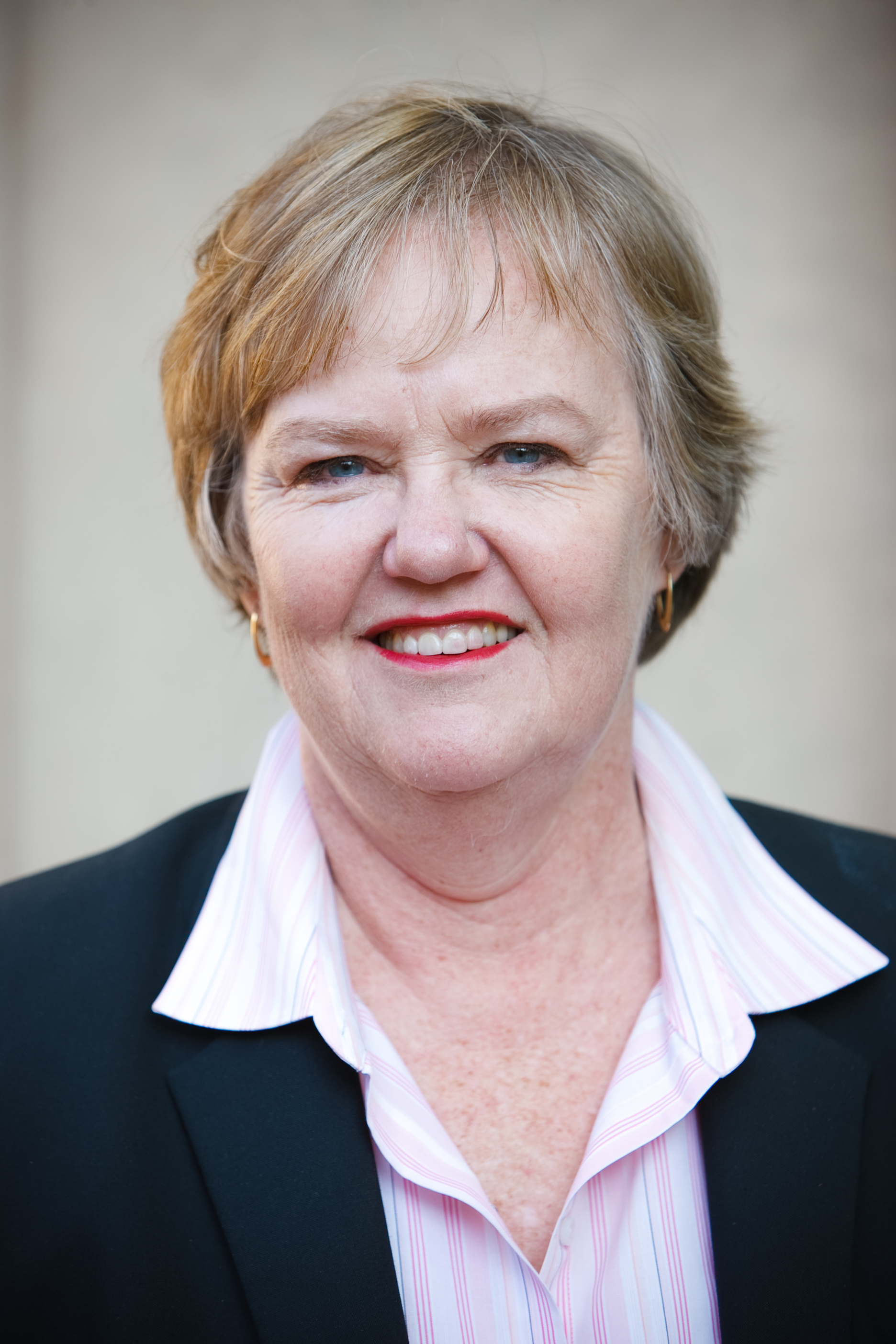 Former Brookings Expert
Research Professor, Institute for the Study of International Migration -
Georgetown University
---