Editor's Note: At the CenterState Corporation for Economic Opportunity's Annual Meeting on April 4, 2012, Amy Liu applauded CenterState CEO Presideent Rob Simpson and his team (along with their public and private sector partners) on their central New York export plan. During this meeting, Liu delivered the following remarks.
I want to applaud Rob Simpson and his team at CenterState CEO and all of their public and private sector partners for today's release of the CenterState New York Export Plan. These leaders have worked closely together, with great resolve, over the last nine months to develop this one-of-a-kind initiative.
And we at Brookings are pleased to have been partners and advisors to this region. This region is one of four metro areas in the country piloting some of the nation's first metro export plans. And this region is doing so while driving forward on a broader business plan for growth, of which exports will be an integral part. Throughout all this, we at Brookings remain impressed with the leadership, civic cohesion, capacity, and optimistic commitment of this community. These are key ingredients to make any plan more than a plan but a true community-wide initiative with tangible results.
But let me also be clear, this new export plan reflects precisely where this region needs to go if it is to excel in the new global economic order.
Times have changed. The U.S. economy is undergoing a major economic restructuring, and regions like central New York must adapt to the new realities.
The Great Recession was not the same as its predecessors. The job loss this time was steeper, the impact deeper, and the recovery slower because this was a structural recession.
The core, structural problem: Nearly all of the incremental job growth over the last two decades came from non-tradable sectors, such as retail, real estate, and government. This was the eye-popping stat issued by Nobel economist Michael Spence. In short, we stopped innovating and producing jobs in value-added industries that create wealth and make our American marketplace distinct from our competitors.
The other big structural shift: Economic growth is increasingly taking place outside the United States.
In 2010, the combined global GDP of the BIC nations surpassed that of the U.S. for the first time, making up one-fifth of the world economy. That shift is expected to accelerate in the coming years while the U.S. share of global GDP is forecasted to stay the same.
The rise of the BICs is also in part a reflection of the rise of global metros. Rapid industrialization has been matched by rapid urbanization. More than half of the world's population now lives in cities, and that share is expected to grow to 60% in 2030 and 70% by 2050.
With rapid urbanization comes the rise of the global middle class which is driving the growth of consumption. OECD predicts that, despite the recession, consumption is expected to rise from $21 trillion today to $31 trillion by 2020, mostly due to the growth in Asia and Latin America.
We view these trends as less a threat but a market opportunity.
Against this back drop, let me tell you what the data is telling us. The winners in the next economy will be those who strengthen global assets and tap new sources of aggregate demand.
The leaders in the next economy will innovate in manufacturing. While manufacturing has contracted as a share of the overall economy, it is becoming leaner and more advanced. Due to global demand and innovation, manufacturing jobs are recovering faster than the economy as a whole, at 2.3 percent in the third quarter of last year compared to 1.4 percent nationally. The manufacturing sector has added 400,000 jobs in the last two years.
Leaders will also innovate in services. In fact, services, such as business consulting, education, architecture and planning, are the fastest growing segment of our export economy, and the U.S. has a trade surplus in services.
Author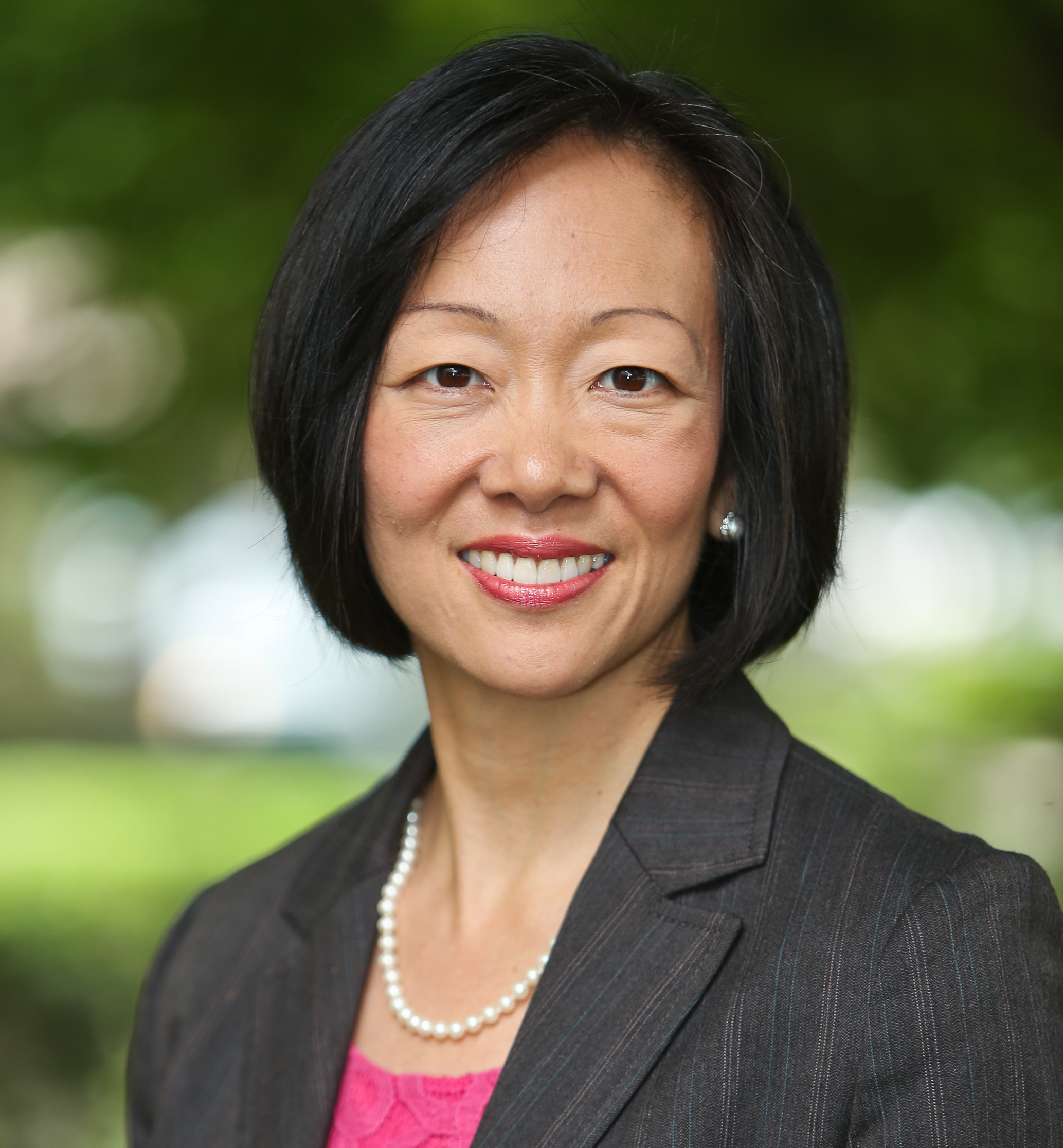 Within the services sector, expenditures of foreign students in U.S. colleges is growing steadily. We now have more than 720,000 international students studying in the United States, led by those from China, India and Korea. That sector represents $21.2 billion in U.S. service exports.
Leaders in the next economy will also invent and deploy clean economy goods and services.
Rapid urbanization worldwide has pushed up the global demand for environmentally friendly goods and services, such as energy efficient appliances and building technologies, smart grid, sustainable land use planning and infrastructure, and organic foods.
Hence, U.S. clean economy products generated $54 billion in exports, two times more value per job than the typical U.S. export.
Finally, the regions that prosper will be those that take advantage of global demand. The post-recession reality has made that more urgent.
According to our recent Global MetroMonitor, 90 percent of the fastest growing markets among the 200 largest world cities were located outside of the U.S., western Europe, and earthquake-ravaged Japan.
In fact, there are more than 20 markets around the globe that did not experience this last recession or have already fully recovered – Shanghai, Shenzhen, Mumbai in Asia…..Istanbul in Europe….Santiago and Buenos Aires in Latin America.
Bottom line: If we are to grow, our firms must look outside of the U.S. and tap emerging markets and global consumption as a source of growth here at home.
Finally, going global pays off for small and mid-sized firms. Those who exported saw their revenues grow, by 37 percent, through 2009, compared to just 7 percent among non-exporters.
Selling globally simply makes good business sense.
CenterState New York's export plan acts on many of these opportunities, growing our key tradeable sectors by linking them to global markets.
Central New York is just one of four metro areas in the U.S. that will be spearheading a metro export plan in the coming months.
Your leadership in this space will likely spawn copycatting among state, city and regional leaders who are eager to better orient their economies for export growth. Further, the federal trade-related agencies, like Ex-Im Bank and the Department of Commerce, represented by Wanda and Bruce today, SBA, are committed to better align their federal activities with metro ambitions.
Why do we even need an explicit metro export strategy?
Because we are still a nation of underexporters. Just 1 percent of U.S. firms sell a product or service outside the U.S., which pales in comparison to our competitors.
Surveys and interviews with companies in central New York reinforce what's true nationally—they are afraid to export. They are comfortable sticking to what they know, which is the U.S. market and they believe that is sufficient. Many are not aware of the benefits of global trade or the wide array of state and federal programs available to help them break into world markets. Meanwhile, for those who are enlightened, there is a dizzying number of export services and providers which can be a frustrating experience for firms.
Thus a metro export initiative can overcome these barriers and furthers state and federal efforts.
You will hear more about the plan details in the afternoon panel discussion. But a metro export plan plays a unique niche in proactively reaching out to target companies, help them become export-ready, and help more companies integrate international sales into their long-term business plan. This role is critical if our nation is to expand the number of quality exporters.
But the metro export plan's value is greater than that and we will discuss more this afternoon.
Finally, while Central New York is an underexporter, there are positive assets that can be leveraged to boost exports and grow jobs in the Central New York.
To start, Greater Syracuse has a small $3.3 billion export economy, ranking you 72nd among all metros.
That export activity directly supports more than 12,700 jobs in the region, and supports another 23,000 indirect jobs in the supply chain. Not bad, but for every $1 billion in new export volume, the region adds approximately 3,500 direct jobs.
One of the best and unique assets here to boost exports is through the service economy, such as business services, tourism, and ways eds and meds can draw dollars from outside the U.S.
And service exports grew rapidly here, by 60 percent in the last 7 years, compared to just 20 percent in manufactured goods.
Further, the region attracts approx 3,300 international students to Syracuse University and other higher ed institutions, a good foundation for fueling your service economy.
And, not shown here, is that the Syracuse metro area has the 11th highest concentration of clean economy jobs in the country, so your niche in HVAC and building technologies, and air and water purification technologies, could be a solid global product.
So, given these assets, this region's goal to double exports over the next five years with this new plan is achievable.
In closing, I want to urge all of you to support and be part of this important initiative. A more globally connected, globally aware Central New York is a more competitive, prosperous region for all.