Past Event
Which Path to Persia? Options for a New American Strategy Toward Iran
Past Event
Which Path to Persia? Options for a New American Strategy Toward Iran
On June 23, 2009, the Saban Center for Middle East Policy held a policy discussion with the authors of the new Saban Center monograph titled "Which Path to Persia? Options for a New American Strategy toward Iran." Martin Indyk, acting vice president and director of Foreign Policy at Brookings, chaired the discussion.
Kenneth Pollack, senior fellow and acting director of the Saban Center, started off by giving a brief overview of the monograph and presenting its findings. The monograph imparts the benefits and drawbacks of nine policy options toward Iran—including engagement, military airstrikes, and containment—and gives strategies for combining these options into an overall approach that can best achieve American interests. While no final solution is presented in the monograph, it allows for an objective portrait of each possible scenario.
Given the recent election results in Iran, and the subsequent protests and violence that have ensued, Suzanne Maloney, senior fellow at the Saban Center, continued the discussion by analzying the current situation in Iran. The election outcomes and the degree of unrest were completely unexpected two weeks ago, she said. Maloney argued that not only were the elections rigged beyond expectations but also no one anticipated that Mir Hossein Moussavi, once a staunch supporter of the Islamic Revolution, would become a symbolic leader of the emerging opposition. The subsequent demonstrations have resulted in a forceful crackdown from the authorities. This is likely to worsen in the coming days if the demonstrations do not peter out, Maloney stated. Violent protests have occurred in Iran's past (the student protests in 1999) but the current situation, Maloney explained, is significantly different and far more long-lasting for two apparent reasons. First, the current revolts have created a serious opposition force that is sowing the seeds for a possible revolutionary movement in favor of regime change. Second, the elections have created a schism among the revolutionary elders and first and second generation revolutionary technocrats, indicating that there could be a serious crack in the system. This is a promising development, according to Maloney, as this could bring about change in Iran.
Following Maloney's assessment of Iran's current social and political climate, Bruce Riedel, senior fellow at the Saban Center, analyzed future outcomes for post-election Iran and their implications for U.S. and Israeli foreign policy. The first circumstance that Riedel posited was that political unrest in Iran would eventually taper off. In this situation, Riedel explained that the Obama administration's initial policy of engagement will not drastically change. However, Israel may use initial post-election turmoil to argue in favor of a stricter timeline for America's engagement strategy. The second situation Riedel proposed, was the "Tiananmen Square" scenario, described as the worst possible outcome for U.S.-Iran relations. A massive government crackdown on public protests, Riedel explained, will not only weaken public opinion of Obama's ability to foster a beneficial relationship with Iran but also raise doubts about the utility of engaging a brutal, repressive regime. As with the previous scenario, however, violent repression in Iran could strengthen Israeli arguments against lengthy diplomatic parleying. The best conceivable outcome for the Obama administration is a leadership change in Tehran. According to Riedel, it would be wise for the U.S. government to rapidly recognize the change and present an opportunity for open dialogue with new leaders. This possibility could substantially bolster a strategy of engagement. Yet Riedel was careful to highlight that continuing a policy of sticks and carrots may be difficult if the international community becomes hesitant to impose penalties. Though this outcome could be ideal for the United States, the benefits of leadership change will do little to serve the Israeli agenda. Cautious considerations of sanctions, Riedel explained, will hamper Israel's efforts to stop the Iranian nuclear program and its funding of terrorist organizations.
Michael O'Hanlon, senior fellow at Brookings, followed up by presenting his thoughts on the significance of having both a military and a diplomatic policy option to engage Iran. The real utility of a military option, O'Hanlon stated, is that it stands as an implicit reminder that if Iran does something horrific, it will be used against them as a measure of last resort. In terms of the diplomatic option, O'Hanlon was encouraged by President Obama's rhetoric of the last few days. It is much improved, he stated, for initially Obama was too careful about not championing American ideals, which are actually universal ideals of human rights.
Daniel Byman, senior fellow at the Saban Center, concluded with a few remarks on how the post-election results in Iran will be perceived by Hamas and Hezbollah. Both groups are following the events in Iran very closely, he stated. There are evident cracks among the revolutionary elites in Iran, indicating that Iran's leadership is not as cohesive as it once was, may affect Hamas' and Hezbollah's relationships with Iran in the future.
Agenda
Introduction and Moderator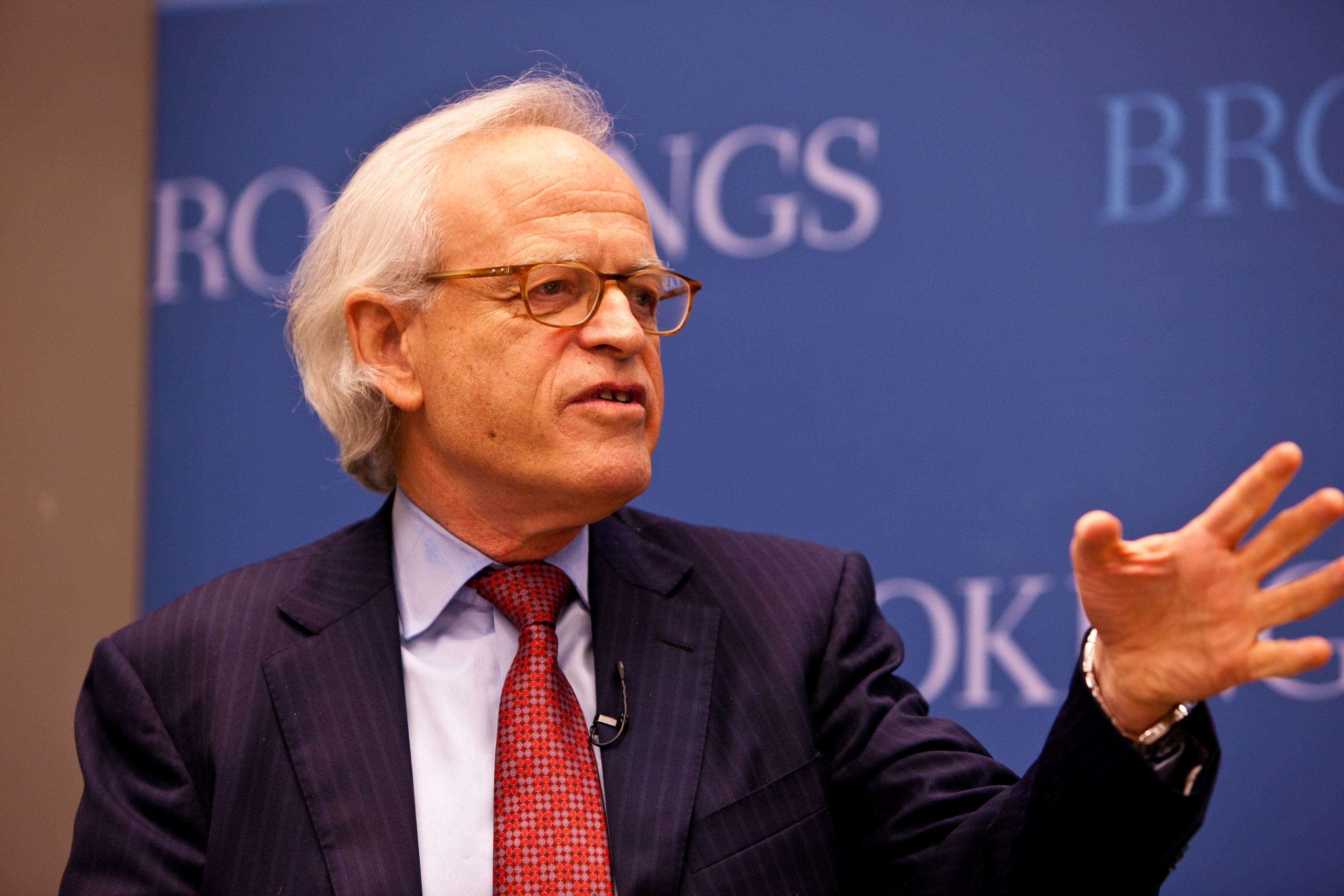 Former Brookings Expert
Distinguished Fellow -
The Council on Foreign Relations
More Information
Contact
Brookings Office Of Communications
(202) 797-6105
To subscribe or manage your subscriptions to our top event topic lists, please visit our event topics page.