Past Event
Unrest in Turkey: Assessing the Causes and Impact of the Protests
Past Event
Unrest in Turkey: Assessing the Causes and Impact of the Protests
Last week police in Istanbul raided the encampment of a group of activists opposed to the destruction of a well-liked public park and the construction a new shopping mall in its place. The police's harsh assault on the demonstrators with tear gas and water cannons backfired, however, and ignited a rapidly-escalating, nationwide protest with calls for the resignation of Turkish Prime Minister Recep Tayyip Erdoğan. The unprecedented expansion of the demonstrations and riots suggests that the outburst of anger and opposition is fueled by more than a simple determination to save a green space in central Istanbul. For many Turks, the unrest appears to be a reaction to the perceived autocratic leanings of the prime minister and resistance to the direction of Turkish democracy, freedom of expression, and the role of religion in society.
On June 6, the Center on the United States and Europe (CUSE) and the Saban Center for Middle East Policy at Brookings hosted a discussion to assess the underlying causes of the recent protests and their likely impact on Turkey's domestic and foreign policy. Panelists included Brookings TUSIAD Senior Fellow Kemal Kirişci, Brookings Nonresident Senior Fellow Ömer Taşpınar, Henri Barkey of Lehigh University, and Steven Cook of the Council on Foreign Relations. Senior Fellow Tamara Cofman Wittes, director of the Saban Center, moderated the discussion.
Agenda
Introduction and Moderator
Bernard L. and Bertha F. Cohen Professor, Department of International Relations -
Lehigh University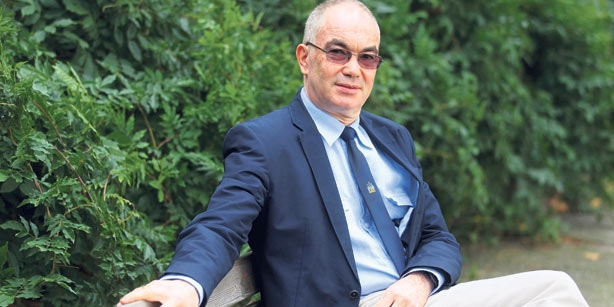 More Information
To subscribe or manage your subscriptions to our top event topic lists, please visit our event topics page.
More
The likelihood of Trump pressuring the [Saudi] king to rein in his son was always a risky bet, given the degree to which this administration has invested in the relationship. Thus far, Trump's reaction has been consistent with his handling of other policy challenges: punt to Congress.
Erdogan's ultimate aim is inflicting maximum damage on MBS, which entails either removing him completely or at least reducing his control over foreign policy. As there are limits to what Turkey can achieve alone, Ankara presumably hopes that Trump and/or the Saudi king will take action.
I think [President Erdoğan] shared some details [about the killing of Saudi journalist Jamal Khashoggi in his speech to the Turkish parliament] which certainly gave high-level cover to a lot of the information that Turkish officials had been leaking to the press... Erdoğan was very deferential to King Salman in his remarks, and I think in his ideal world, King Salman would either remove [Crown Prince Mohammad bin Salman] from a position of authority or at minimum remove his control over foreign policy... Secondarily, it was directed at the Trump administration. Presumably, [CIA Director Gina Haspel] is getting more detailed information from the Turks, and I think Erdoğan is going to be looking to the U.S. to put pressure on Saudi to try to limit the Crown Prince's control over foreign policy.