Past Event
The future of America's defense industrial base
Join the conversation on Twitter using

#FutureOfDefense
On November 15, Brookings hosted an event to discuss innovation, the defense industrial base, budgets, and threats facing the nation with Kathy Warden, CEO of Northrop Grumman.
Brookings Senior Fellow Michael E. O'Hanlon opened their conversation by asking how the COVID-19 pandemic affected Northrop Grumman. Warden explained that not only the Northrop Grumman workforce, but the entire supply chain has worked diligently to ensure it can deliver weapons systems to the Pentagon. Given the periodic emergence of variants, Warden said that the company has faced a dynamic environment, where it must occasionally reinstitute safety practices to protect against the virus.
Turning to the international environment, O'Hanlon asked Warden to comment on how global security dynamics have evolved during her career. Warden said, "When you look at the breadth of challenges that the U.S. and our allies need to deal with, I can't remember a time when it's been as broad as it is today. Layer on top of that the fact that technology is changing more rapidly than it ever has before."
Asked by O'Hanlon to comment on the role of America's allies and partners, Warden said they're vital, but stressed the need to share information. Warden said, "We all know that's the way of the future. And co-development would be ideal, that we would be able to work with our allies and partners in a very seamless way. We don't have the export regime to do that in this nation. And so, there are reforms under way that are I think really important as we think about how we will work with our allies in the future and how we will enable their needs to have sovereign capability and to interoperate with the U.S."
O'Hanlon then asked about the future of the defense workforce. Warden said she is a strong advocate of STEM (science, technology, engineering, and mathematics) education while pointing out that trades are particularly important in the production of systems the company builds. Addressing the fact that some high schools have moved from having trades as part of an option path in high schools, she stressed the importance of "bringing that back to high schools and even partner with community colleges to help students get trade skills and then pipeline directly into employment in our industry, and really, any manufacturing field." She also said that "one of the beautiful things about the defense industry is that we hire American. So, these are great U.S. jobs that put people on a pathway to sustain a family."
Turning to the overall state of defense industry today, Warden said "I still see the U.S. defense industrial base as the strongest in the world… but we can't assume that that will be the case going into the future… China has increased their budget, basically doubling their budget on national security in the last 10 years, and it's growing on average 7% a year."
Discussing the budget process, she noted that the industry relies on an annual appropriations process. "Most of the time not done on time, and that introduces uncertainty that doesn't allow us to invest in the ways that we would like over long periods of time." On research and development, Warden said that financing is in good shape, but "the amount the government is spending on R&D compared to what commercial industry is spending has decreased over time. And we are at a point where I believe it's dangerously low. If we want to be able to develop capabilities that are truly innovative… that give our military intelligence and policy makers options that other nations don't have… then we have to have something above commercial grade."
Asked by O'Hanlon to provide specific examples of where the U.S. government could improve, she said, "The use of firm fixed price development contracts I think is very detrimental. It shifts too much risk too early in the life cycle and it discourages leaning far forward and taking the risk that you may fail and need to reset and move forward in a different direction."
Asked about progress to reduce inefficiency and waste in the defense sector, Warden said "We drive efficiency into everything that we do inside the company. And so, what that helps to do is create a culture that is consistent with the objectives of the taxpayer. And ultimately the government buys, but on the behalf of the taxpayer. And we inside this organization remind our employees that that's who we're working for at the end of the day, and we need to be diligent with those resources."
Turning to consolidation, Warden said "I don't see a lot more consolidation, particularly not at the top tier or even at what I would call the middle tier of companies. There will always be some level of consolidation of smaller companies. That's healthy. It helps those organizations to be well capitalized and being able to take their ideas and scale to the next level."
On the subject of encouraging more non-defense companies that are on the cutting edge in their sectors entering into the defense space, Warden noted "I think it's healthy to create a path for commercial companies to do business with the U.S. government. I also believe that often times that path is through a partner that understands mission and understands the broad set of requirements that that technology might fit nicely into but wouldn't be economical for that business to build in those additional requirements, like security or hardening against nuclear effects."
Finally, asked by O'Hanlon on which emerging technologies she is most interested in, Warden said, "Artificial intelligence, quantum computing, and directed energy, are ones we're investing in. So clearly, I see potential." On how she sees the United States' prospects, Warden concluded by saying, "I am an optimist. I believe in this country and the capability of its people even more so than what technology can offer; what policies will define. I have seen the resiliency of the American people and I do believe that we will rise to the occasion, whatever is required. And at the same time, I do believe in the strengths of this country, its diversity, its entrepreneurship, its desire to defend freedom. And it's really important that we remember that's the purpose of this nation."
Northrop Grumman is a donor to the Brookings Institution. Brookings recognizes that the value it provides is in its absolute commitment to quality, independence, and impact. Activities supported by its donors reflect this commitment.
Agenda
Panelist
Chairman, Chief Executive Officer and President -
Northrop Grumman Corporation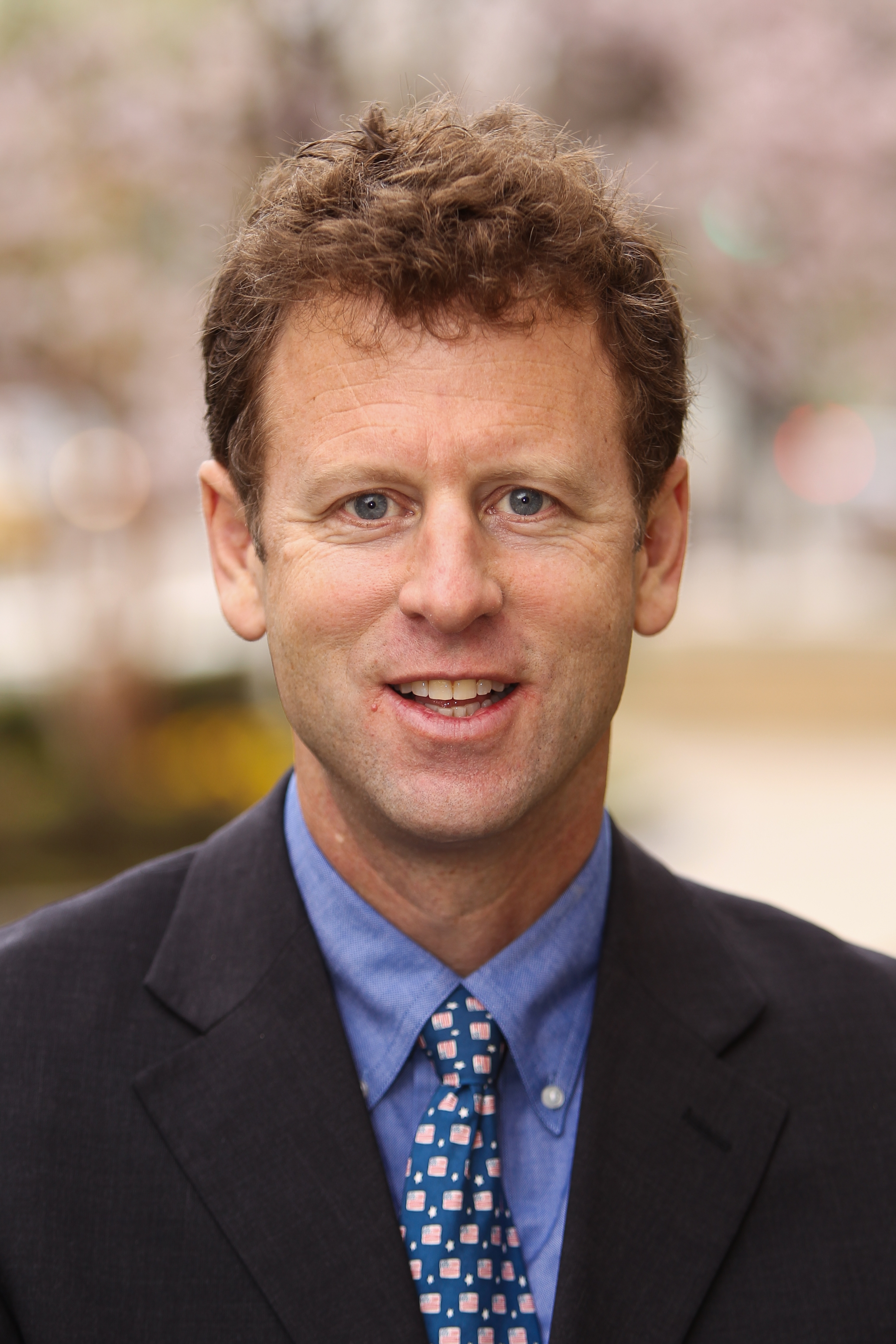 Moderator
The Sydney Stein, Jr. Chair
Philip H. Knight Chair in Defense and Strategy
More Information
Contact
Brookings Office Of Communications
202.797.6105
Twitter
To subscribe or manage your subscriptions to our top event topic lists, please visit our event topics page.