Upcoming Event
Scaling impact in education: Practical recommendations from the Real-time Scaling Labs
Join the conversation on Twitter using

#MillionsLearning
Le français suit
Transforming education systems is a complex process that requires both a deep understanding of the system and the willingness to explore how new approaches and initiatives can improve quality learning opportunities for children and youth. However, research shows it is not enough to simply identify effective education initiatives and expand them to more people. It takes a combination of technical expertise, understanding of local contexts, political strategy, collaborative partnership, flexible adaptation, and shared vision to scale and sustain the impact of education initiatives. Scaling cannot occur in a silo; it requires concerted and collaborative action by multiple actors at all levels of the education system.
On June 14, the Millions Learning project at the Center for Universal Education (CUE) at Brookings will host an event to share lessons learned after more than four years of participatory research on the process of scaling impact in education in low- and middle-income countries and discuss their applicability for global education actors in countries around the world. Omar Qargha, a fellow at CUE, will begin the event by sharing an overview of key findings from the forthcoming summative report, "Scaling impact in education for transformative change: Practical recommendations from the Real-time Scaling Labs." This will be followed by two panel discussions with representatives from the Real-time Scaling Labs in Botswana, Côte d'Ivoire, Jordan, and Tanzania, as well as an interactive World Café discussion to share insights from each RTSL's scaling journey. The event will be followed by informal coffee and networking.
This event is open for in-person attendance or to watch online (note there will be a pause in livestreaming during the World Café in-person conversations). Simultaneous English-French interpretation will be available in person, and the livestream will have both English and French options. Online viewers can submit questions by emailing events@brookings.edu or on Twitter using #MillionsLearning.
Registration is required to attend the event in person. Visitors may not enter the building if they are feeling ill for any reason, have any symptoms commonly associated with COVID-19, or have tested positive for COVID-19 at any time in the preceding 14 days.
---
La mise à l'échelle de l'impact de l'éducation : recommandations pratiques des laboratoires de mise à l'échelle en temps réel
Mercredi 14 juin 2023, de 9 h à 11 h 30 HE
La transformation des systèmes éducatifs est un processus complexe qui nécessite de comprendre les forces et les faiblesses de l'écosystème éducatif et d'explorer de nouvelles approches, idées et initiatives pour améliorer les opportunités d'apprentissage de qualité pour les enfants et les jeunes. Cependant, les recherches montrent qu'il ne suffit pas d'identifier simplement des initiatives d'éducation efficaces et de les étendre à davantage de personnes. Il faut une combinaison d'expertise technique, de compréhension des contextes locaux, de stratégie politique, de partenariat collaboratif, d'adaptation flexible et de vision partagée pour faire évoluer et soutenir l'impact des initiatives éducatives. La mise à l'échelle ne peut pas se faire par le biais d'un seul acteur ; elle nécessite une action concertée et collaborative de plusieurs acteurs à tous les niveaux du système éducatif.
Le 14 juin, le projet Millions Learning au Center for Universal Education (CUE) de Brookings organisera un événement pour partager les leçons apprises après plus de quatre ans de recherche participative sur le processus de mise à l'échelle de l'impact de l'éducation dans les pays à revenu faible et intermédiaire et pour discuter de leur applicabilité aux acteurs de l'éducation mondiale. Omar Qargha, Fellow au CUE, commencera l'événement en partageant un aperçu des principales conclusions du prochain rapport sommatif, "Mise à l'échelle de l'impact de l'éducation pour un changement transformateur : Recommandations pratiques des laboratoires de mise à l'échelle en temps réel (RTSL)". Cela sera suivi de deux tables rondes avec des représentants des laboratoires de mise à l'échelle au Botswana, en Côte d'Ivoire, en Jordanie et en Tanzanie, ainsi que d'une discussion interactive du World Café pour partager des informations sur le parcours de mise à l'échelle de chaque RTSL. L'événement sera suivi d'un café informel.
Cet événement est ouvert à la participation en personne ou virtuelle (notez qu'il y aura une pause dans la diffusion en direct pendant les conversations en personne du World Café). L'interprétation simultanée anglais-français sera disponible en personne et la diffusion en direct proposera des options en anglais et en français. Les téléspectateurs en ligne peuvent soumettre des questions en envoyant un courriel à events@brookings.edu ou sur Twitter en utilisant #MillionsLearning.
L'inscription est obligatoire pour assister à l'événement en personne. Les visiteurs ne peuvent pas entrer dans le bâtiment s'ils se sentent malades pour une raison quelconque, présentent des symptômes couramment associés à la COVID-19 ou ont été testés positifs à la COVID-19 à tout moment au cours des 14 jours précédents.
Agenda
Introductory remarks / Remarques d'ouverture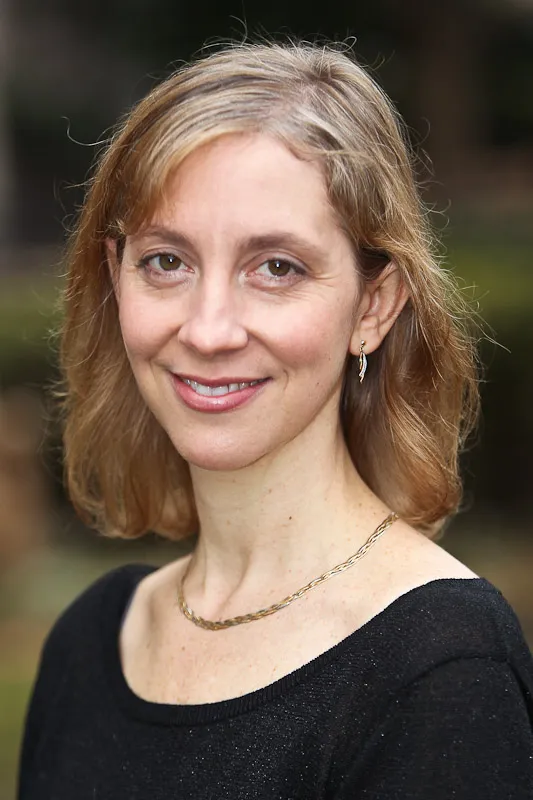 Presentation of report findings / Synthèse des RTSL et des résultats
Panel discussion I: Scaling and systems transformation / Changement d'échelle et transformation des systèmes
Informal discussions with Real-time Scaling Labs representatives / Discussions informelles avec des représentants des laboratoires de mise à l'échelle.
Panel Discussion II: How to move forward with scaling impact in education / Comment avancer la mise à l'échelle de l'impact dans l'éducation
Closing remarks / Remarques de clôture
More Information
Contact
Brookings Office Of Communications
202.797.6105
Twitter
To subscribe or manage your subscriptions to our top event topic lists, please visit our event topics page.