Past Event
Global Cities Summit
On September 29, the Metropolitan Policy Program hosted the Global Cities Summit, marking the five-year milestone of the Global Cities Initiative, a joint project of the Brookings Institution and JPMorgan Chase. The Summit reinforced the importance of global competitiveness and engagement, highlighted major urban innovations underway, and catalyzed a next wave of bottom-up initiatives that respond to the ongoing dynamics and challenges in the global economy. Attendees included city and regional leaders representing nearly 40 metro areas from around the globe, as well as participants from national and international business and trade promotion groups, federal agencies and economic development organizations.
The Summit featured the release of new Brookings research Redefining Global Cities: The Seven Types of Global Metro Economies, which introduces a new typology of what constitutes global cities today, demonstrating how global cities vary in how they attract and amass economic drivers and contribute differently to global economic growth. It also launched The Making of Global Cities: Stories from the Global Cities Exchange, a 'compendium' of stories and examples from metropolitan areas advancing global trade and investment strategies through the Global Cities Exchange.
See also
Global Cities: A Short History by Greg Clark
Agenda
Opening Remarks
Driving Equitable Economic Growth In Cities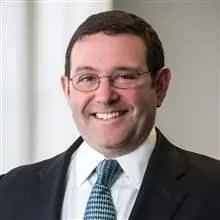 Head of Corporate Responsibility and Head of the Washington, D.C. Region -
JPMorgan Chase & Co.
Presentation
Redefining Global Cities
Panel: Back to the Basics
Investing In Your Region's Competitiveness
From left to right:
Moderator: Mark Muro, Senior Fellow and Policy Director, Brookings Metropolitan Policy Program
Susan Pretulak, Vice President of Economic Development and Workforce Competitiveness, SC Technical College
Gilles Bloch, President, Université Paris-Saclay
David Johnson, President and Chief Executive Officer, Central Indiana Corporate Partnership and BioCrossroads
Robert Atkinson, Founder and President, Information Technology and Innovation Foundation
Panel: The Future of Global Cities
From left to right:
Moderator: Greg Clark, Non-Resident Senior Fellow, Brookings Metropolitan Policy Program and author of Global Cities: A Short History (Brookings Press 2016)
Andrew Boraine, Chief Executive Officer, Western Cape Economic Development Partnership
Honorable Kasim Reed, Mayor, City of Atlanta
Maria Rankka, Chief Executive Officer, Stockholm Chamber of Commerce
General Raymond Odierno, Former Chief of Staff, U.S. Army and Senior Advisor, JPMorgan Chase & Co.
More Information
Contact
Brookings Office Of Communications
202.797.6105
To subscribe or manage your subscriptions to our top event topic lists, please visit our event topics page.