In the recent history of jihadi extremism and the struggle to end its violent agenda, two individuals have emerged as pivotal opponents: the leader of the self-proclaimed Islamic State, Abu Bakr al-Baghdadi; and Saudi Arabia's Minister of Interior Crown Prince Muhammad bin Nayef. While al-Baghdadi has ambitions to extend the power of the Islamic State beyond the Middle East, Crown Prince bin Nayef is one of the United States' closest allies in the effort to defeat the spread of jihadi terrorism.
On November 4, Brookings Fellow William McCants and Senior Fellow Bruce Riedel discussed the rise, influence, and futures of these two opponents, al-Baghdadi and Crown Prince bin Nayef, in the Middle East and beyond. McCants and Riedel will use visual presentations to profile both men.
Following the presentations, BBC international affairs correspondent Kim Ghattas moderated the discussion, focusing on U.S. and Western policy options in the fight against jihadi extremism. The event was inspired by the pair of complementary Brookings Essays by McCants and Riedel, entitled "The Believer" and "The Prince of Counterterrorism," respectively.
Related Content
Fans of the Islamic State respond to new biography of leader Abu Bakr al-Baghdadi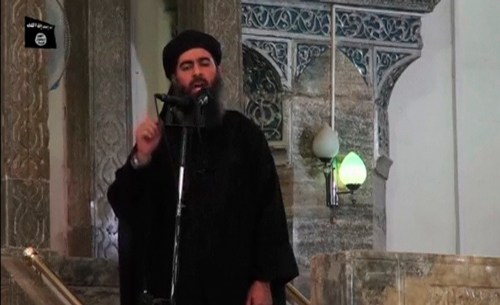 ISIS leader Abu Bakr al-Baghdadi's family tree
Saudi Arabia's crown prince: The epitome of counterterrorism in the Middle East
Terrorism & Extremism
Saudi Arabia's crown prince: The epitome of counterterrorism in the Middle East
Bruce Riedel
September 21, 2015
ISIS leader Abu Bakr al-Baghdadi and Saudi Crown Prince Muhammad bin Nayef