Past Event
Foreign Policy and the Presidency
Since September 11, 2001, foreign policy has been President George W. Bush's primary concern. The re-ordering of national priorities in the wake of the terrorist attacks signaled a departure from other post-cold war administrations, during which presidents spent most of their time on domestic issues. How has President Bush adjusted to the challenge? How do his efforts compare to those of presidents during the cold war?
At this Brookings National Issues Forum, Stephen Hess, an expert on the presidency, will moderate a panel of journalists and foreign policy analysts who will assess the role of foreign policy in the modern presidency. Two of the panelists, Ivo Daalder and James Lindsay, are the authors of America Unbound: The Bush Revolution in Foreign Policy, a new book from the Brookings Institution Press.
Agenda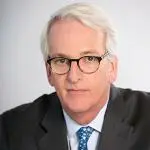 Former Brookings Expert
President -
Chicago Council on Global Affairs
Former U.S. Ambassador to NATO
Associate Editor and Senior National Security Correspondent -
The Washington Post
Chief Diplomatic Correspondent, The New York Times
More Information
To subscribe or manage your subscriptions to our top event topic lists, please visit our event topics page.