Past Event
China's G-20 presidency: Comparative perspectives on global governance
As China presides over the G-20 for the first time, the country has the significant opportunity to impact a system of global governance under increasing stress. At the same time, while enduring the costs and realizing the benefits of its leadership role, China can address critical issues including innovation, global security, infrastructure development, and climate change. Even as China recently has made its own forays into regional institution-building with the launch of the Asia Infrastructure Investment Bank and the "One Belt, One Road" initiative, its G-20 presidency presents a new platform from which the country can advance its own agenda as part of a broader global agenda. As the first and second largest economies in the world, the United States and China can benefit enormously by understanding each other's perspective.
Think tanks like the Brookings-Tsinghua Center have been playing an important role in this bilateral and multilateral exchange of views. On March 22, in celebration of the 10th anniversaries of the Brookings-Tsinghua Center and the John L. Thornton China Center at Brookings, Tsinghua University hosted a conference to examine how China can realize the 2016 G-20 theme of "an innovative, invigorated, interconnected, and inclusive world economy." The event began with introductory keynote remarks on the substantive advancements China and the United States have made in think tank development and people-to-people diplomacy, followed by an additional set of keynote remarks and panel discussions presenting Chinese and American perspectives on the G-20 agenda and the state of global governance.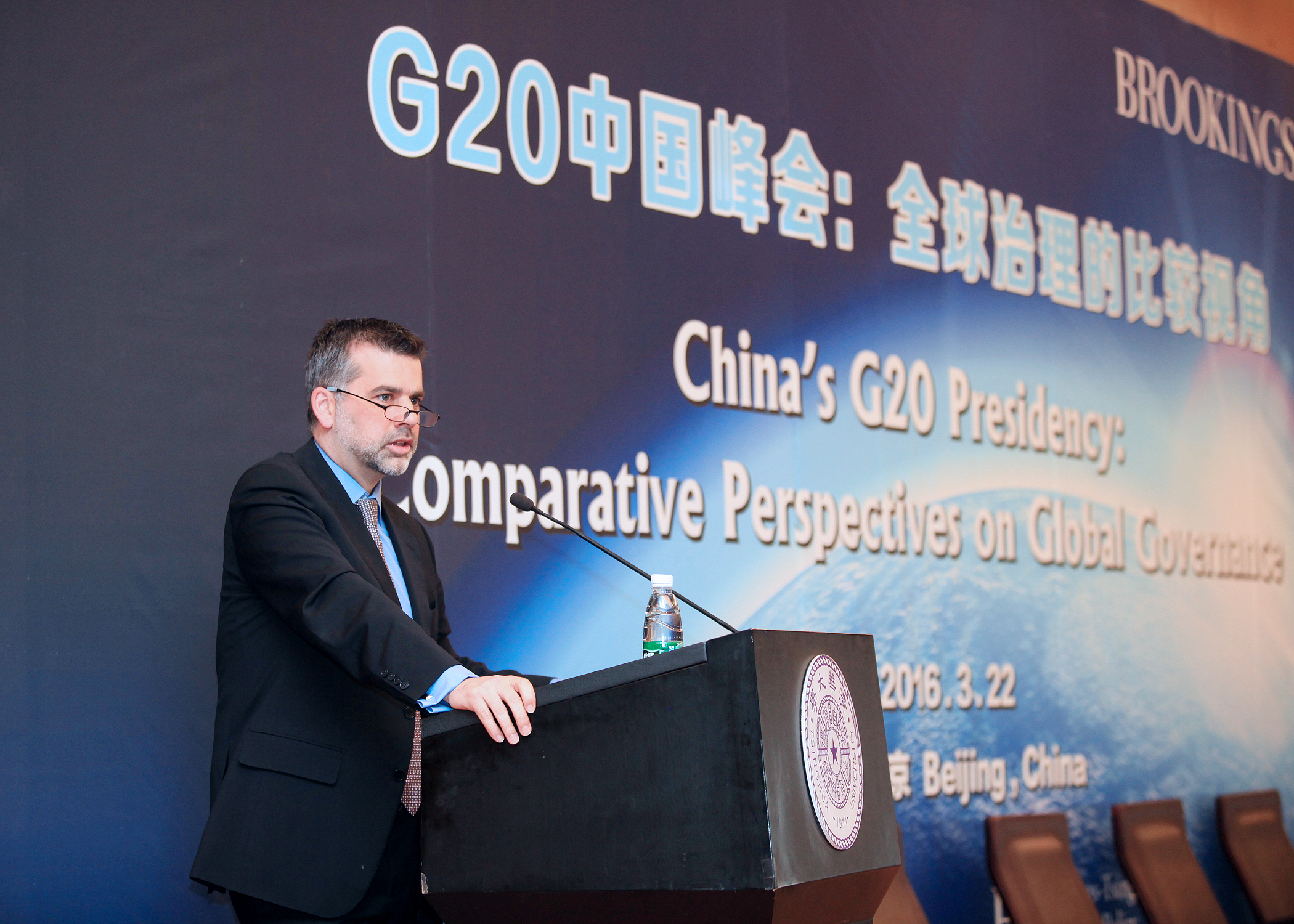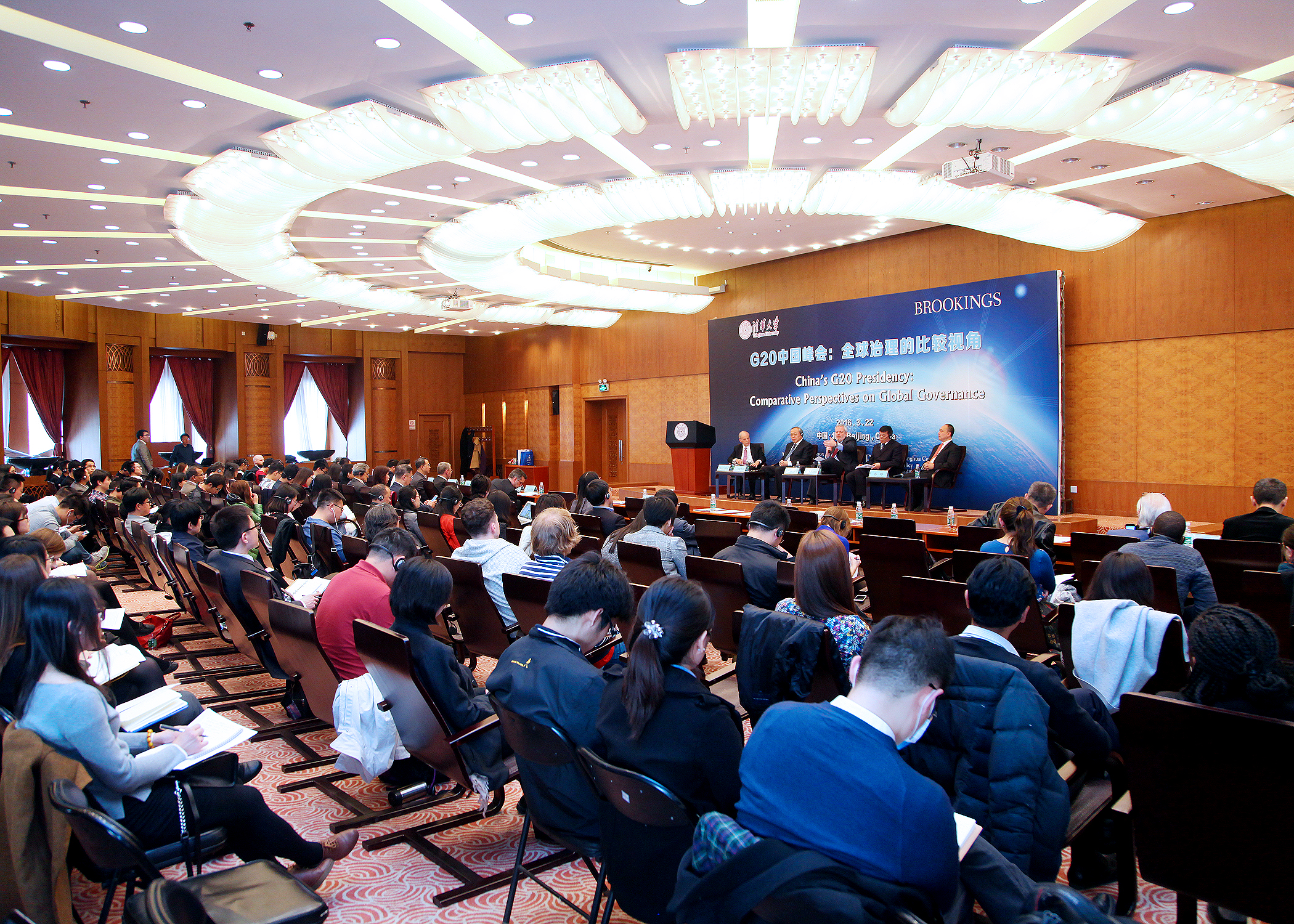 Agenda
Leadership, responsibility, and reform: Global economic governance
Innovation, infrastructure, and climate change
More Information
To subscribe or manage your subscriptions to our top event topic lists, please visit our event topics page.
While there's some debate about the precise state of North Korea's missile capabilities, including the new hypersonic missile it claims to have tested, what is clear is that North Korea's continued advancement of its nuclear and missile programs are exacerbating the security dilemma in the region. Because diplomacy has failed thus far to restrain Pyongyang, Northeast Asian states, especially South Korea and Japan, feel as if they have no other choice but to increase their own military capabilities and joint capabilities with the United States to deter, or in the worst case, preempt, a North Korean attack. Beijing, however, claims these moves shift the military balance in the region in a way that threatens its own security, and that it must continue to advance its own strategic capabilities in response. In sum, North Korea's ever-advancing missile and nuclear programs are creating major ripple effects on the region.