Large U.S. steelmakers, suffering from aging physical plants, import competition, rising costs, and declining demand, have steadily reduced their production capacity since 1974. Numerous firms have failed, and the future is bleak for many of those remaining. There is one bright spot in the U.S. steel industry, however: minimills—small-scale plants producing steel from scrap instead of iron ore. While Big Steel has been shrinking, minimills have been growing, and they now turn out about one-fifth of the raw steel produced in the United States. In this study, Donald F. Barnett and Robert W. Crandall present a comprehensive survey of U.S. minimills—their operations, methods, costs, growth, and competitiveness. They show that by constantly reducing costs through more efficient facilities and incentives for labor productivity and by steadily expanding the array of products offered, minimills will likely account for 40 percent of the U.S. steel market by the end of the century. Indeed, the minimills have been nearly as important as imports in contributing to the decline of the large, integrated producers. Despite a number of failures, minimills have out-performed larger steel companies on the stock market and have continued to attract investment capital more easily. Minimills, the authors conclude, do not require trade protection to survive and in fact are highly competitive with all other steel producers.
Related Books
Brookings Papers on Economic Activity, Microeconomics 1989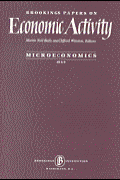 Think Tanks
The Resilient Sector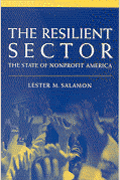 Donald F. Barnett is an associated staff member of the Economic Studies program at Brookings and a consultant at the World Bank.