What's good for the United States may well turn out to be good for international economic policy coordination. In this post-cold war era marked by pressing domestic social concerns and fiscal deficits, Robert L. Paarlberg says that the U.S. government should take an inward-first approach to global economic policy. Unless the domestic front is secured, he believes that international initiatives cannot succeed for lack of domestic support.
It's a contrary view. The outward-first approach has dominated U.S. policy in the post-war and cold war eras. Paarlberg holds that the period was exceptional in the longer history of the nation and its relations with other nations. In the future, this sort of policymaking will be increasingly difficult to sustain.
The U.S. economy is not as strong as it once was in relation to other economies. The security imperatives of the cold war have largely evaporated. And Congress is certainly no longer deferential to the executive branch. Under these new circumstances, outward-first international conferences, international negotiations, and international agreements may not work as a starting point for international economic cooperation.
In this highly readable book, part of the Brookings Integrating National Economies Series, Paarlberg offers an in-dept examination of the merits of an inward-first approach to economic policy leadership. He contends that this approach should not be equated with protectionism, because it refers only to policy sequence, not to content. To the extent that inward-first is unilateral, he maintains that unilateral action at home can pave the way for cooperative actions abroad. He tests his argument with more detailed studies in several different policy arenas—including international fiscal policy coordination and discipline, agricultural policy reform, and global environmental policy.
Leadership Abroad Begins at Home presents an instructive survey of American political and policymaking institutions, and of America's changing position in the world.
A volume of Brookings' Integrating National Economies Series
Related Books
Coming to Terms with Accession
The G-20 Summit at Five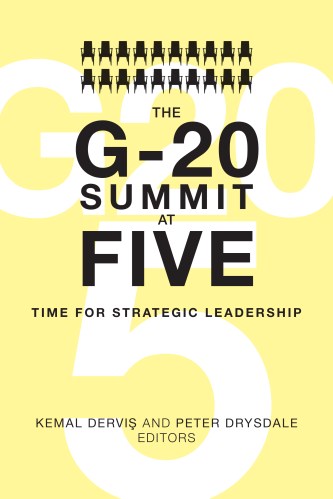 One Money, Many Countries
Robert L. Paarlberg is a professor at Wellesley College and Associate at the Weatherhead Center for International Affairs at Harvard University.