The fight against global poverty has quickly become one of the hottest tickets on the global agenda—with rock stars, world leaders, and multibillionaires calling attention to the plight of the poor at international confabs such as the World Economic Forum and the Clinton Global Initiative. The cozy, all-of-a-kind club of rich country officials who for decades dominated the development agenda has given way to a profusion of mega-philanthropists, "celanthropists," and super-charged advocacy networks vying to solve the world's toughest problems. Supporting the development glitterati is a sizable rank and file made up of the mass public—as evidenced by the abundance of "Make Poverty History" wristbands, an Internet-enabled spike in charitable giving at all income levels, and record involvement in overseas volunteering. While philanthropic foundations and celebrity goodwill ambassadors have been part of the charitable landscape for many years, the unprecedented explosion of development players heralds a new era of global action on poverty. Global Development 2.0 celebrates this transformative trend within international aid and offers lessons to ensure that this wave of generosity yields lasting and widespread improvements to the lives and prospects of the world's poorest. Contributors include Matthew Bishop (Economist), Joshua Busby (University of Texas–Austin), J. Gregory Dees (Duke University), Vinca LaFleur (Vinca LaFleur Communications), Homi Kharas (Brookings Institution),Ashok Khosla (Development Alternatives Group), Mark Kramer (FSG Social Impact Advisors), Jane Nelson (Harvard University), Joseph O'Keefe (Brookings Institution), Ngozi Okonjo-Iweala (Brookings Institution), Darrell M.West (Brown University), and Simon Zadek (AccountAbility).
Related Books
Delivering Nigeria's green transition
Transforming the Development Landscape
Five Rising Democracies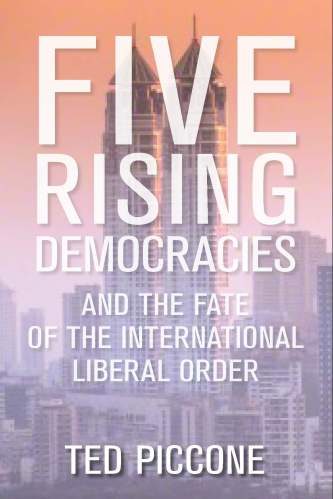 Authors
Lael Brainard
Member
- Board of Governors of the Federal Reserve System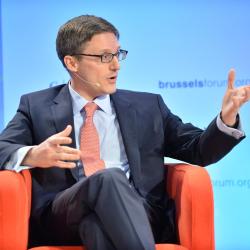 Derek Chollet
Executive Vice President and Senior Advisor for Security and Defense Policy
- German Marshall Fund of the United States
Lael Brainard is vice president and director of the Global Economy and Development Program at the Brookings Institution, where she holds the Bernard E. Schwartz Chair in International Economics. Brainard served as deputy national economic adviser in the Clinton administration. Derek Chollet is a nonresident fellow with the Brookings Institution's Global Economy and Development program. He is also a fellow in the Interntional Security Program at the Center for Strategic and International Studies and an adjunct associate professor at Georgetown University.