Can the eurozone's emergence from crisis turn into a real economic recovery and a new vision for Europe's future? Or is Europe heading for a "lost decade" in terms of growth and a rise in old style nationalism? Kemal Dervis and Jacques Mistral have assembled an international group of economic analysts who provide perspectives on the most audacious supranational governance experiment in history. Will the crisis mark the end of the dream of "ever closer union" or lead to a renewed impetus to integrate, perhaps taking novel forms?
Among the key issues explored are the
· Onset, evolution, and ramifications of the euro crisis from the perspective of three countries especially hard hit—Greece, Italy, and Spain.
· Concerns, priorities, and issues in France and Germany, the couple that has so far always driven European integration.
· Effects and lessons in two key policy areas: banking union and social policies.
The volume concludes with a possible renewed vision for the EU in the 2020s, including much greater political integration but where some countries may keep their national currencies and share less of their sovereignty. It is a vision of two Europes within one, ready for the twenty-first century.
Related Books
Cyprus as Another Euro-Solution
Fiscal austerity versus European society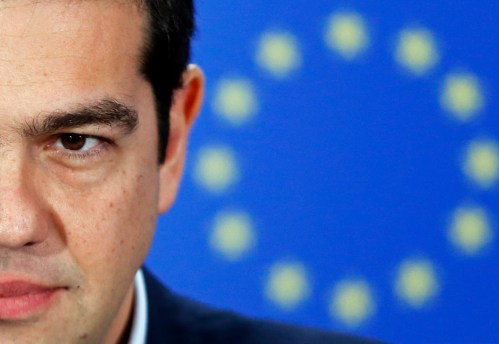 The Periphery Six
Authors
Jacques Mistral
Former Economic Adviser to the French Prime Minister,
Visiting Professor
- Harvard Kennedy School,
Former Brookings Expert
Kemal Dervis is vice president and director of Global Economy and Development at Brookings. A former head of the UN Development Program and Turkish minister of economic affairs, he is the author of A Better Globalization: Legitimacy, Governance, and Reform and co-editor of The G-20 at Five, forthcoming, 2014.
Jacques Mistral is a nonresident senior fellow at Brookings, a senior fellow at the French Institute of International Relations (IFRI), and former economic adviser to the French prime minister. He is the author of several books, most recently Guerre et Paix entre les Monnaies.