Were the radical steps taken by the Treasury Department and Federal Reserve to avert the financial crisis legal? When and why did political elites and the general public question the legitimacy of the government's responses to the crisis?
In To The Edge: Legality, Legitimacy, and the Responses to the 2008 Financial Crisis, Philip Wallach chronicles and examines the legal and political controversies surrounding the government's responses to the recent financial crisis. The economic devastation left behind is well-known, but some allege that even more lasting harm was inflicted on America's rule of law tradition and government legitimacy by the ambitious attempts to limit the fallout. In probing these claims, Wallach offers a searching inquiry into the meaning of the rule of law during crises.
The book provides a detailed analysis of the policies undertaken—from the rescue of Bear Stearns in March 2008 through the tumultuous events of September 2008, the passage of the TARP and its broad usage, the alphabet soup of emergency Federal Reserve programs, the bankruptcies of Chrysler and GM, and the extended public ownership of AIG, Fannie Mae, and Freddie Mac. Throughout, Wallach probes the legal bases of the government's actions and explores why concerns about the legitimacy of government actions were only sporadically grounded in concerns about legality—and sometimes ran directly against them.
The public's sense that government officials operated through ad hoc responses that favored powerful interests has helped bring the legitimacy of American governmental institutions to historic lows. Wallach's book recommends constructive and sensible reforms policymakers should take to ensure accountability and legitimacy before the government faces another crisis.
Related Books
The $13 Trillion Question
Central Banking after the Great Recession
Billionaires
Authors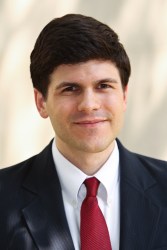 Philip A. Wallach is a fellow in Governance Studies at the Brookings Institution.