Juries are the one place where common citizens play an important part in the governmental process. But both the jury system and the American legal system itself have been under attack. Juries have been reduced in size, their selection procedures altered, and the unanimity requirement suspended. Many now question the ability of lay jurors to decide increasingly complex technical and scientific questions arising in civil suits and have advocated sharp limitations on the right to a jury trial. At the same time, the civil justice system itself has been criticized for the high and rising costs of litigation, along with the rising number of lawsuits that have strained the capacity of many courts which have effectively curtailed access to the courts. This report of a conference in June 1992, cosponsored by the Brookings Institution and the litigation section of the American Bar Association, brings together leading academic scholars, attorneys, federal and state judges, and federal and state legislative representatives and their staffs. They examine the civil jury system and offer policy recommendations to help resolve disputes in a more effective and efficient manner.
Related Books
Financial Privacy, Consumer Prosperity, and the Public Good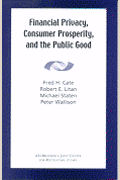 Footing the Bill for Superfund Cleanups
U.S. Government & Politics
Footing the Bill for Superfund Cleanups
Katherine N. Probst, Don Fullerton, Robert E. Litan, Paul R. Portney
December 1, 2010
Fair Representation
Authors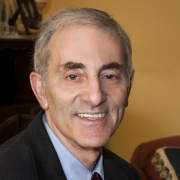 Yaakov Kop is director of the Center for Social Policy Studies in Jerusalem. Robert E. Litan is a senior fellow in Economic Studies at Brookings and vice president for research and policy at the Kauffman Foundation.