A glance at a list of America's fastest growing "cities" reveals quite a surprise: most are really overgrown suburbs. Places such as Anaheim, California, Coral Springs, Florida, Naperville, Illinois, North Las Vegas, Nevada, and Plano, Texas, have swelled to big-city size with few people really noticing—including many of their ten million residents. These "boomburbs" are large, rapidly growing, incorporated communities of more than 100,000 residents that are not the biggest city in their region. Here, Robert E. Lang and Jennifer B. LeFurgy explain who lives in them, what they look like, how they are governed, and why their rise calls into question the definition of urban.
Located in over twenty-five major metro areas throughout the United States, numerous boomburbs have doubled, tripled, even quadrupled in size between census reports. Some are now more populated than traditional big cities. The population of the biggest boomburb—Mesa, Arizona—recently surpassed that of Minneapolis and Miami.
Typically large and sprawling, boomburbs are "accidental cities," but not because they lack planning. Many are made up of master-planned communities that have grown into one another. Few anticipated becoming big cities and unintentionally arrived at their status. Although boomburbs possess elements found in cities such as housing, retailing, offices, and entertainment, they lack large downtowns. But they can contain high-profile industries and entertainment venues: the Los Angeles Angels of Anaheim and Arizona Cardinals are among over a dozen major-league sports teams who play in the boomburbs.
Urban in fact but not in feel, these drive-by cities of highways, office parks, and shopping malls are much more horizontally built and less pedestrian friendly than most older suburbs. And, contrary to common perceptions of suburbia, they are not rich and elitist. Poverty is often seen in boomburb communities of small single-family homes, neighborhoods that once represented the American dream.
Boomburbs are a quintessential American landscape, embodying much of the nation's complexity, expansiveness, and ambiguity. This fascinating look at the often contradictory world of boomburbs examines why America's suburbs are thriving and how they are shaping the lives of millions of residents.
Related Books
The Orphaned Capital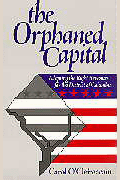 The Global Debt Crisis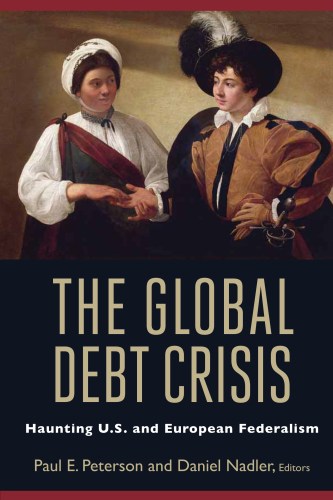 When Work Is Not Enough