Up Front
Paying it Forward: The Role of Health Plans in Preventing and Reducing Childhood Obesity
According to a report released by the Centers for Disease Control and Prevention, 78 million adults (35.7%) and 12.5 million children (16.9 %) in the US are obese. Recently the CDC reported a 43% decrease in childhood obesity rates over the last decade in children ages 2-5. However, a closer look at the data suggests this decline is questionable. Though there is widespread agreement that pediatric obesity results in higher costs—by some estimates, total expenditures are tripled for obese children (see figure)—most insurers paradoxically do not cover for obesity counselling or treatment by pediatricians or dieticians. As a result, even when pediatricians are worried that a child is overweight, they can do little to help.
Getting insurers to do the right thing
There are no easy answers or highly effective treatments for pediatric obesity, since true change requires intensive efforts to change behavior, such as food choices by families. However, regular dietary counselling by a pediatrician or dietician might offer much needed help and information. For example, many families may not realize how calorically dense a bagel with cream cheese may be, compared with whole grain cereal for breakfast.
Recently, the Clinton Foundation and American Heart Association pursued a novel strategy: The convened insurers across the country, and asked them to voluntarily cover 4 annual visits with a pediatrician and 4 visits with a dietician, if children were deemed to be overweight, defined as a body mass index over the 85 percentile for age. This voluntary pledge, called the Healthier Generation Benefit, was adopted by sixteen insurers covering 2.5 million children nationwide. As a result, for the first time, many families could finally get weight and lifestyle counselling for children.                                            
Did it work?
Last year, a study in the Journal of Obesity revealed mixed results from the program. Though hundreds of thousands of children were eligible for the new services, many insurers reported that less than 50 families actually used the benefit. (Three of the insurers reported between 100-1000 families enrolled.) The adoption rates were highest where dieticians were permitted to directly bill insurers for their services. As the researchers point out, "Translating access into utilization," the researchers point out dryly, "has been more challenging." No specific outcome data was collected on whether the counselling actually worked.
Still, the program demonstrates how creative approaches and consensus-building with payers can support important public health needs.
How the next round of payment reform could improve pediatric obesity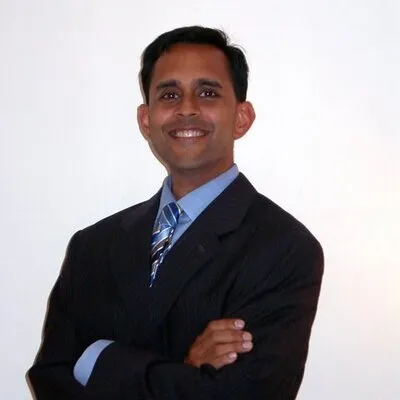 Former Brookings Expert
Chief Medical Officer and Senior Vice President of Translation -
Optum Labs
To continue to burn, the spark of innovation requires a source of continuing fuel. In the case of health care, that means that innovative care must be supported by thoughtful payment reform. The Healthier Generation Benefit was well intentioned, but still relied on traditional, fee-for-service, office-based care—for which the long term evidence is limited. In addition, the actual uptake among the neediest families was poor.
How can the next round be more effective? The key is to consider breaking out of traditional fee-for-service boundaries. Several insurers have done just that—for example, Anthem Blue Cross partnered with Los Angeles public schools to re-engineer school lunches, UPMC Health Plan in Pennsylvania supported widespread adoption of a science-based National Institutes of Health school program, and United Healthcare has enlisted school nurses as front line providers to identify and coordinate services for overweight schoolchildren. Such innovations reach much larger numbers of children, and don't rely on office-based care.
Additionally, payment reforms must be accompanied by pre-specified outcomes measures. Stated simply: We must see if the ideas really works to help overweight children—which will be the real test.